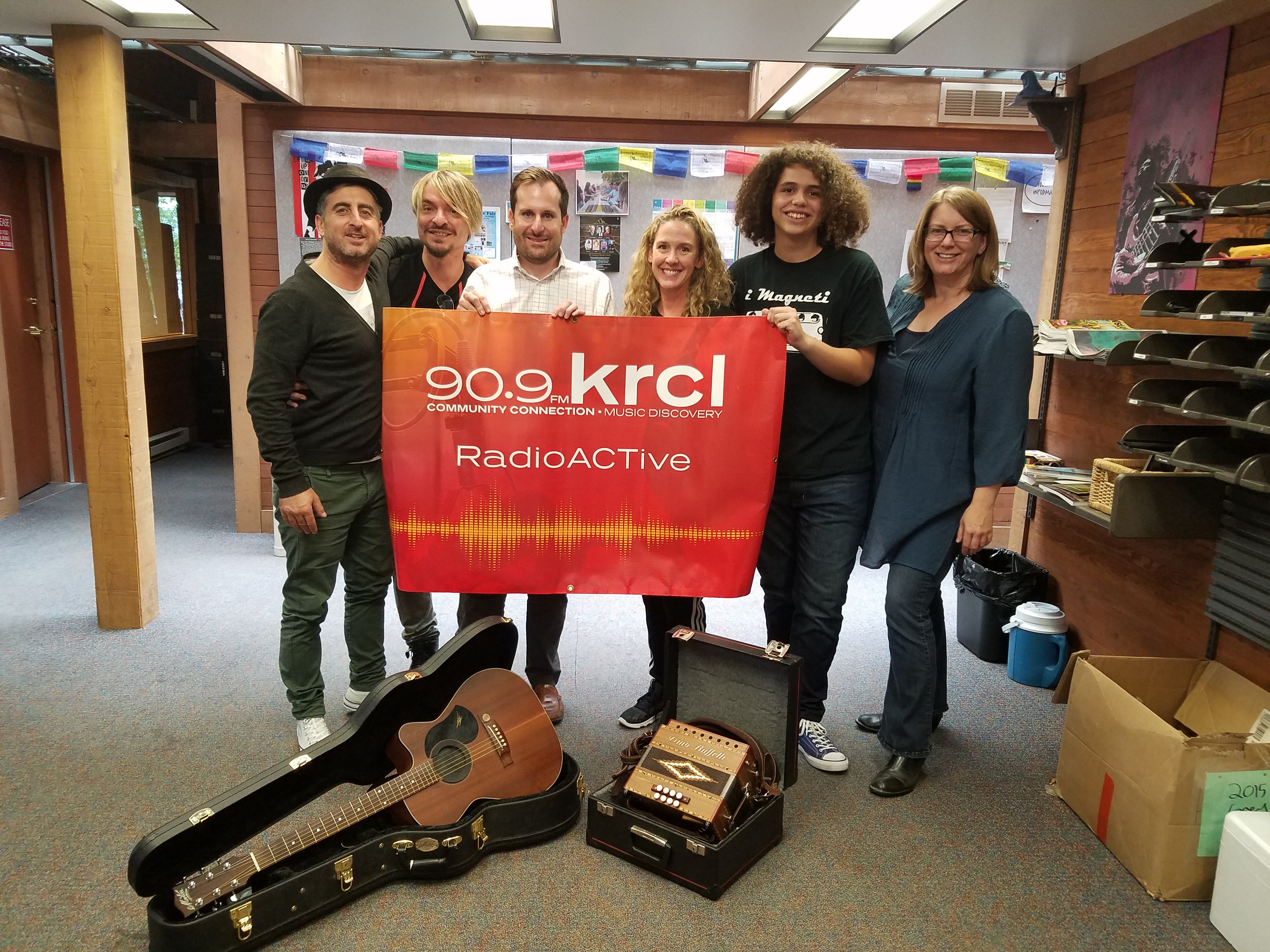 Stories of Refugees and Italian Immigrants as RadioActive Highlights Welcoming Week and Festa Italiana. Plus, Vincenzo Bencini and Luca de Paolis Play Italian Classics in the Studio
Hosted by Lara Jones, tonight's Radioactive shared refugee and immigrant stories. Lineup:
Welcoming Week runs Sept. 15-24. SLC Refugee Community Liaison Fatima Dirie and Know Your Neighbor program coordinator Rachel Appel highlighted upcoming events. Click here for Welcoming Week activities, including Forced From Home, a Doctors Without Borders exhibit on the plaza at Library Square.

Plus, Lara digs into the RadioActive archives to share stories from Dirie and Moudi Sbeity, both of whom came to this country as refugees and have built new lives in Utah.

More Festa Italiana! Nick Fuoco and Dana Rossi of the Italian-American Civic League share stories of Utah's Italian immigrants, including their own families. They also brought in Vincenzo Bencini & Luca de Paolis, two of the musicians from Italy who play this year's Festa Italiana at The Gateway this Saturday and Sunday.