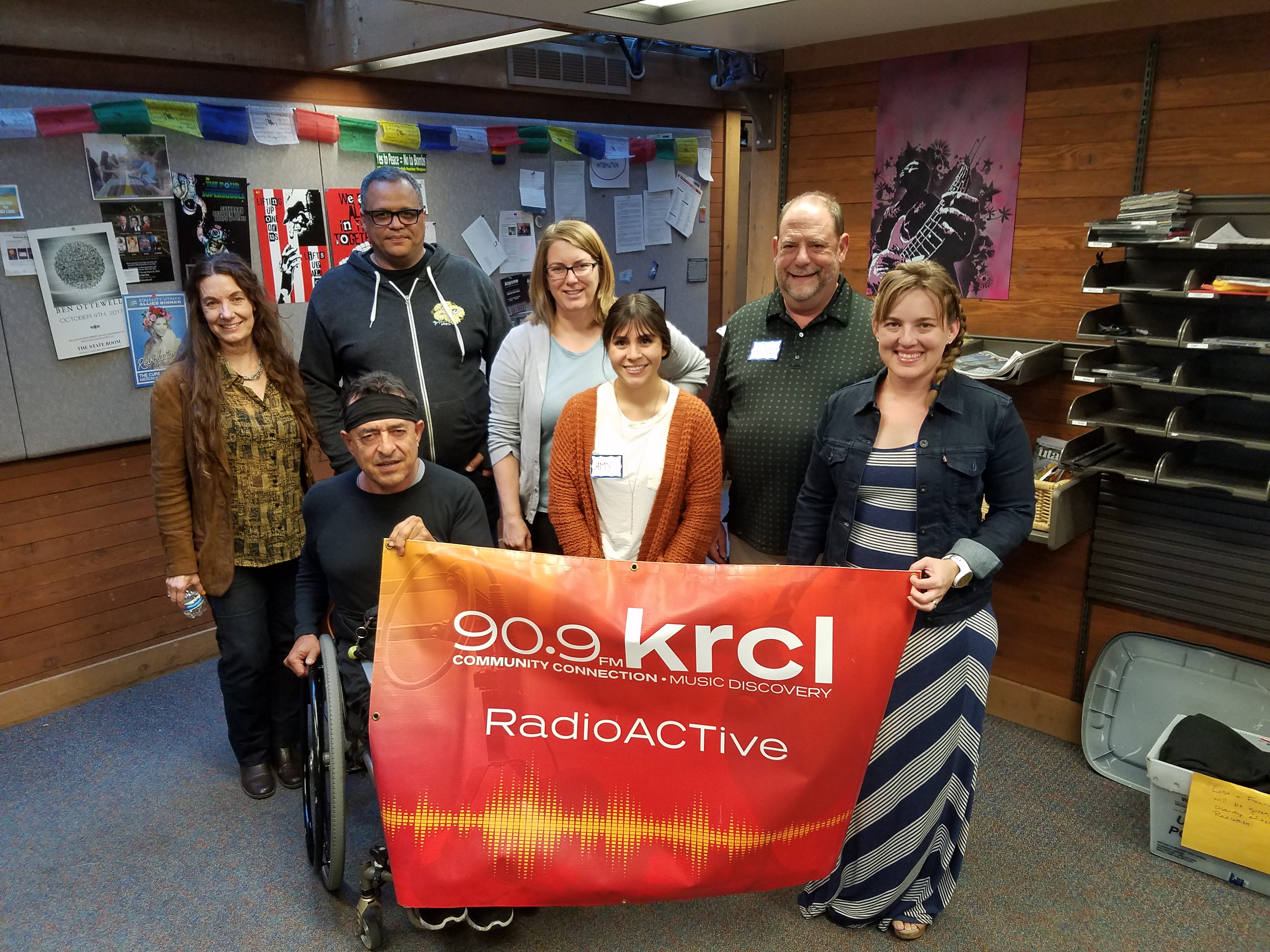 BannedBooks, Immigration Reform, DACA, Music as Activism, Sustainability
Hosted by Lara Jones and Billy Palmer, tonight's RadioActive included a host of activists and commmunity issues:
The County Library's Wanda Huffaker, public service librarian at the Bingham Creek Branch, shared a few books that have been banned at various times, in various places in Utah and across the country. For example, Garth Williams' illustrated children's book The Rabbits' Wedding, in which a black rabbit marries a white rabbit, and 13 Reasons Why, Jay Asher's controversial book-turned-Netflix series about teen suicide.

Huffaker also penned lyrics for The County Library's version of Philadelphie Freedom, retitled Intellectual Freedom for BannedBooksWeek#17. Do check it out -- you'll never hear the Rocket Man's song the same way again.

Ma Black, RadioActive's Tuesday night community co-host, called in from the University of Utah where conservative commentator Ben Shapiro was speaking and, simultaneously, counter demonstrations were happening.

Immigration reform and DACA concerns with:

Attorney Danny Quintana, who invites you to a panel discussion: "What Are We Going to Do About Immigration?" Thursday, October 5, 5:00-7:00 p.m., at the SJ Quinney College of Law, University of Utah. Free and open to the public, the panelists will also ask attendees for solutions in order to crowdsource a plan for immigration reform. Quintana hopes to replicate the event in communities across the country.

Amy Dominguez of Unidad Inmigrante, which will host a press conference on the south steps of the Utah Capitol at 6 p.m. Thursday, Sept. 28, to Support Maria, Keep Families Together. A Utah mother with four children, ranging in age from 3 to 11, Maria Santiago Garcia is facing deportation despite arriving in Utah with a humanitarian permit 14 years ago. #KeepFamiliesTogether

Creative activism with musician Kate MacLeod, who shared a song from her new album Deep in the Sound of Terra and played live in the studio.

Lastly, a holistic approach to the built environment will be the topic of this year's 2017 Utah Sustainability Summit. RadioActive gets a preview with organizers Steve Klass of P3 Utah and architect Whitney Ward, representing the U.S. Green Building Council Utah Chapter.

Click here for more details and to register for the summit, which will be held Oct. 11-12 at the Falls Event Center at Trolley Square, SLC.