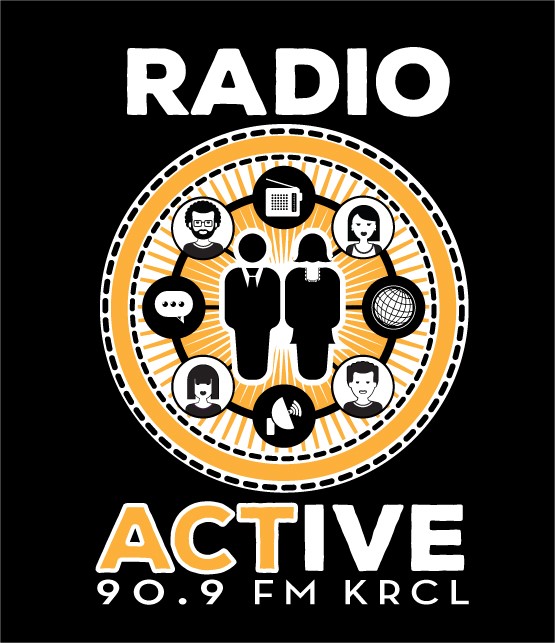 Community Affairs Program to Air Weeknights at 6 p.m. on KRCL
SALT LAKE CITY—KRCL will bring the community front and center when it moves RadioActive, its long-standing community affairs program, to 6 p.m. weeknights, beginning Monday, January 18.
"KRCL is strongest when it reflects the diversity of the community we serve," said General Manager Vicki Mann. "With a weeknight format, RadioActive will create more opportunities for more people to share their stories of life in Utah, and get people talking about the things that unite us and working on the things that divide us."
KRCL's Lara Jones will continue in her role as producer, while adding lead-host duties for the program. Volunteer co-hosts will bring their knowledge of the community to interviews and news of the day, as well as music selections that complement show content.
"Public radio has always been a community building tool, it's what I love about being part of KRCL," said Jones, whose 30-year career in local media has included time spent as a disc jockey, business reporter, public radio host, and spokeswoman for a public safety agency. "RadioActive's volunteer co-hosts will bring unique perspectives and experiences to what we hope will be a collaboration between those of us behind the microphone and listeners."
RadioActive will focus on five editorial planks in 2016, including Arts & Culture, Neighborhoods, Economy, Healthy Living & Environment, and Transportation & Technology.
Longtime volunteer host Nick Burns will remain a part of RadioActive, serving as community co-host each Wednesday. People interested in joining Burns in such a role on other nights of the week are encouraged to submit their interest in an email to radioactive@krcl.org.
ABOUT 90.9 FM KRCL
For more than 35 years, KRCL has been Northern Utah's independent, listener-supported community radio station. Primarily music focused, KRCL's mission is community connection through remarkable music and positive social change. The station is held by Listeners Community Radio of Utah, a certified 501(c)3 non-profit corporation.
###