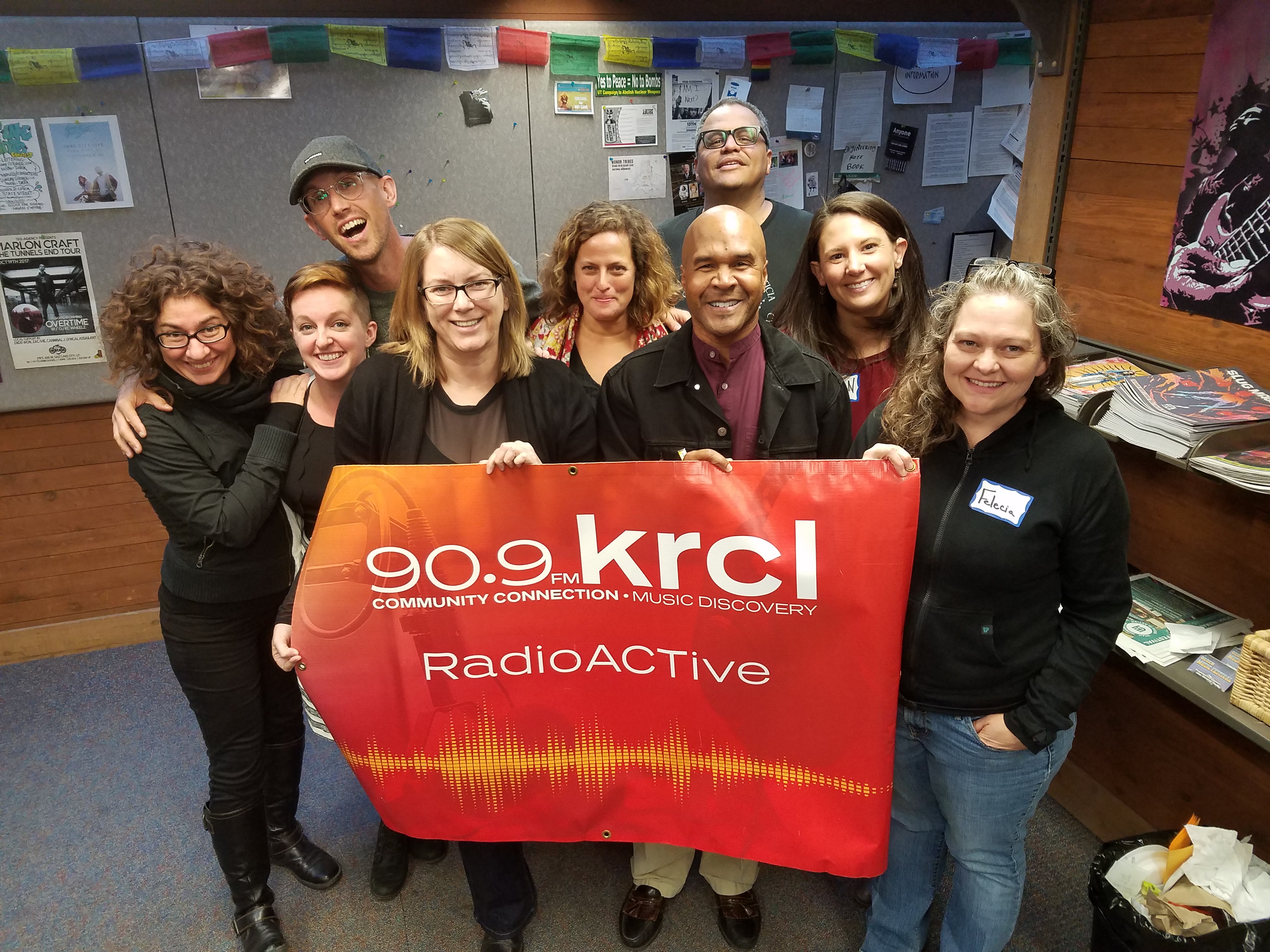 The Power of Stories, Tips to Open Up Your Creativity, The Bee, River Writing, Life's Too Short to Go So F*cking Slow, Shrill Feminist Harpy, Global Conversation, Indigenous People's Day
Hosted by Lara Jones and Dallas Graham, tonight's show focused on the power of personal narrative, storytelling, and breaking through creative blocks.
The RadioActive Report featured:
Braidan Weeks calling in from SLC's first official Indigenous People's Day celebration. The Salt Lake City Council voted unanimously to recognize the second Monday in October as Indigenous People's Day and Columbus Day. Weeks is host of KRCL's Living the Circle of Life, Sundays from 7-10 a.m., as well as Communications Coordinator for Utah Diné Bikéyah.
An invitation from the Utah Council for Citizen Diplomacy to join a Global Conversation on Public Health and Social Justice from 5:30-7:30 p.m. Thursday, October 19, at Rico's Warehouse. If you'd like to attend the free event, click here to reserve a spot. You'll be part of small, interactive group discussion facilitated by KSL/Deseret News reporter Jasen Lee. Want to learn about this topic more before the conversation? Read this article.
Writer Sarah Gailey, who has embraced a critic's accusation that she is a "shrill feminist harpy," is in Utah for several speaking engagements. "Fear of the Female Voice" is the subject of a Morris lecture at 11 a.m. Friday, October 13, at Utah State's Merrill-Cazier Library. She'll read from "Taste of Marrow" at The King's English Book Shop at 7 p.m. Wed., Oct. 11.
A RadioActive panel discussion on the power of personal narrative featured: