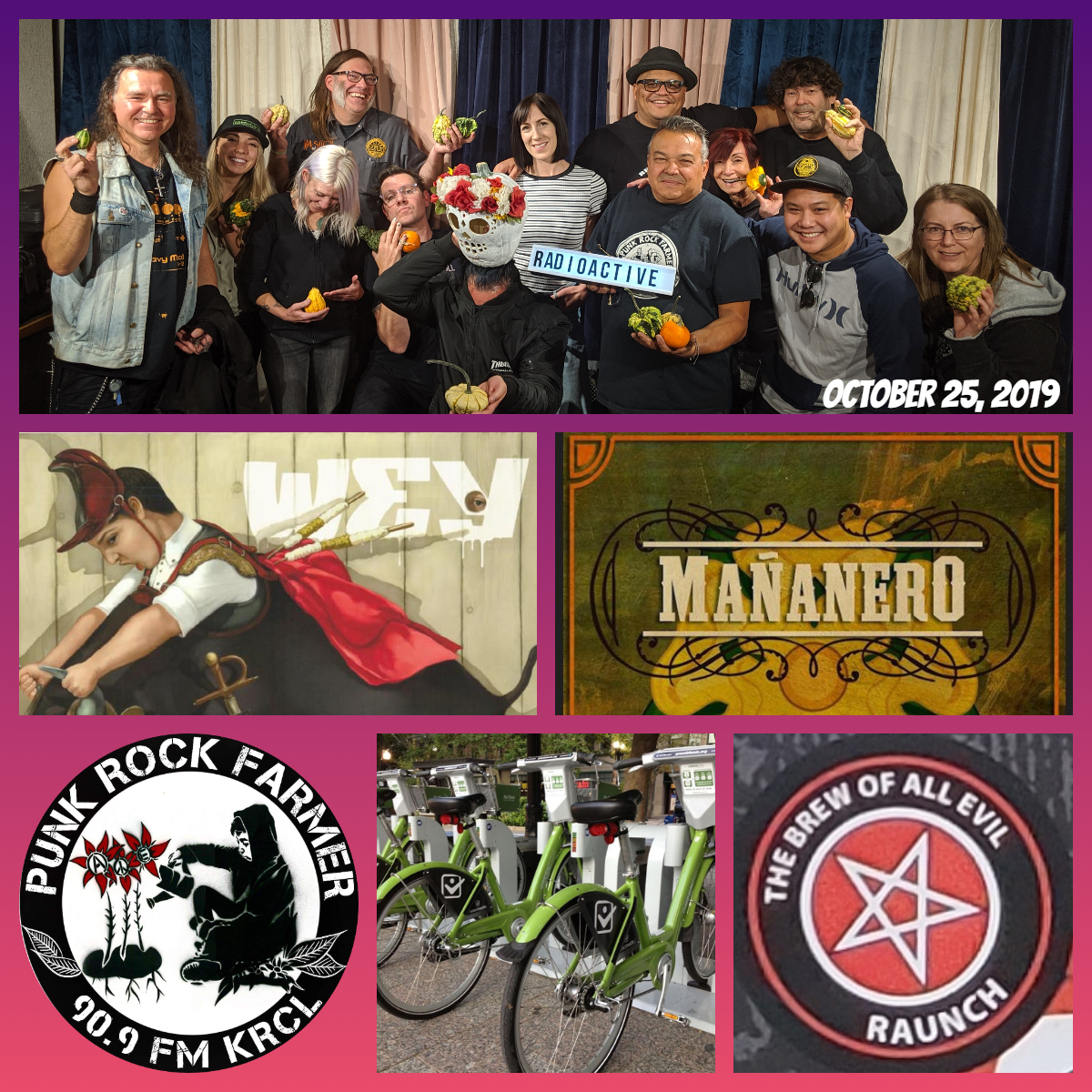 Live, homegrown music from Mananero, #UrbanFarmReport with Green Urban Lunch Box and Petersen Family Farm
Tonight's lineup:
Live, homegrown music from Mañanero.
Katie Mykleseth of SLC Bike Share, aka GREENbike. To ride free all-day Saturday, October 26, use promo code "2019" at any kiosk. Click here for a station map.
Brad Collins of Raunch Records stopped by to talk about The Brew of All Evil. SaltFire and Raunch Records have teamed up as an unholy alliance to produce SaltFire's first TRIPLE IPA, a bloody evil brew that rings in at 11.5% and will also be the micro-brewery's first can release on Oct. 26 (see above).
Got a story you'd like to share on the show or an issue you'd like us to cover? Record a voice memo on your smart phone, then email it to radioactive@krcl.org. Keep it under 3 minutes and be sure to include a name and phone number in the message.
Views, thoughts or opinions shared by guests are their own and do not necessarily reflect those of the board, staff or members of Listeners' Community Radio of Utah, 90.9fm KRCL. Tonight's RadioACTive team included:
Exec. Producer/Host: Lara Jones
Assoc. Producer: Billy Palmer
Community Co-Host: Aldine, KRCL's Punk Rock Farmer
Volunteer: Brooke Estes
Audio Engineers: Sullivan Phethchanpheng
###