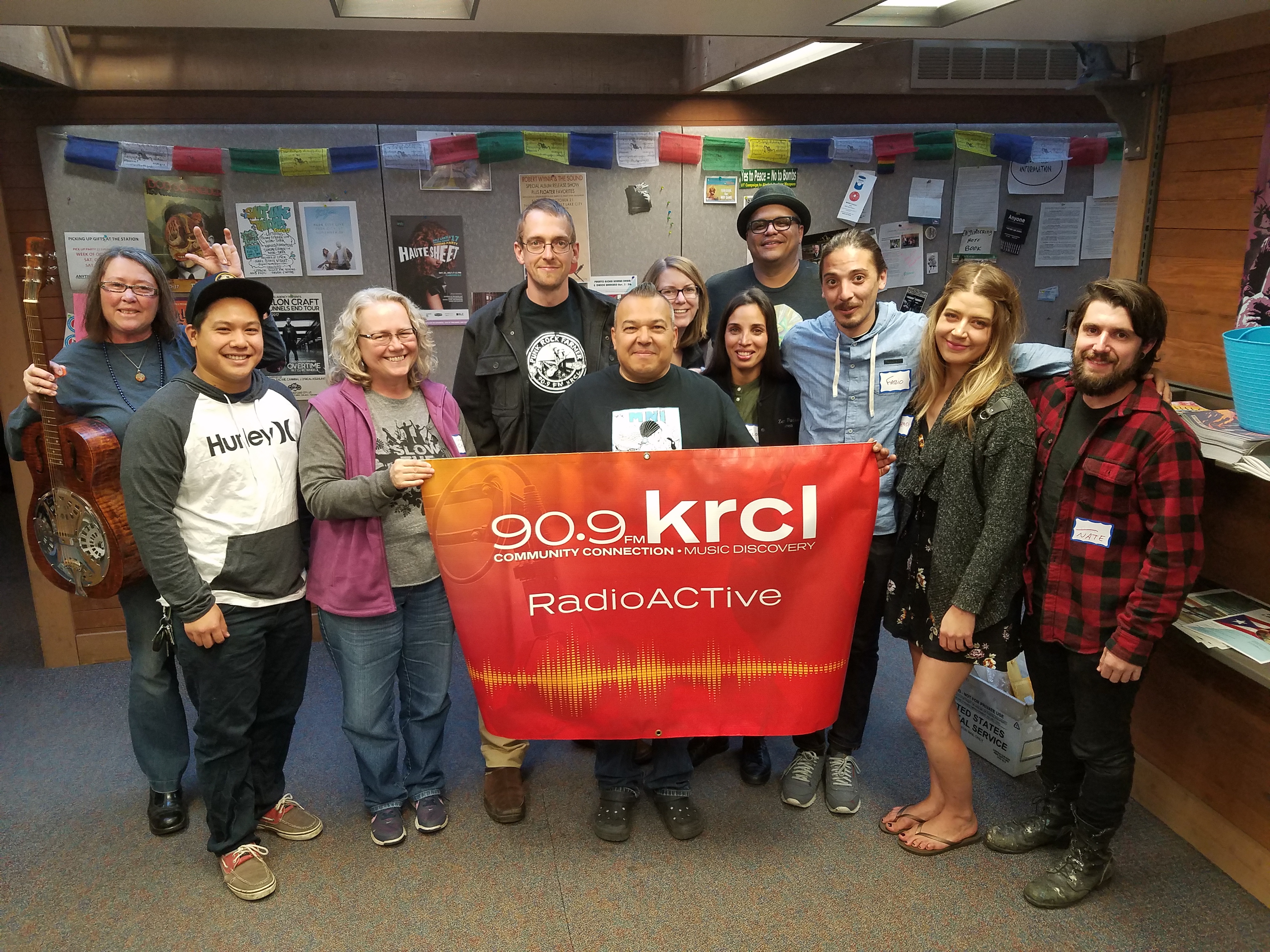 Punk Rock Farmer Friday with the Artists of Duorone, Urban Farm Report with Garlic Planting Tips, Feast of Five Senses, Real Veggies, and Live Music from Trace Wiren
Hosted by Lara Jones and Aldine Strychnine, KRCL's Punk Rock Farmer, tonight's RadioActive served up the garlic, a Feast for Five Senses, real veggies and live music.
Rundown:
Live music with Trace Wiren, who's also working on a book about her approach to alternate tunings.

RadioActive Report, featuring Dourone's Fabio Lopez Gonzalo and Elodie Arshak, two international artists who have been painting murals at Gateway this week. Next time you're at Gateway, take a look at their work, "Two World Faces," on the Clark Planetarium Wall at 100 So. 400 W., SLC. Speaking for mall owner Vestar, Creative Director Bergendi Hatch said visitors will see more art crop up through Spring 2018.

Urban Farm Report:

Pete Rasmussen of Eden, Utah's Sandhill Farms returned, as promised, to share garlic planting tips. Gotta get it in the ground this month. Need seed? Help Sandhill Farms with its planting next week and you can pick some up for your garden.

Slow Food Utah's Gwen Crist and board member Crystal Rogers-Nelson invited listeners to the group's 13th annual Feast of Five Senses, happening Sunday at Westminster College. Proceeds from the Feast help school and community gardens, give food artisans a start, bring local farmers to market, and sustain education programs through microgrants.