#EverydayPeople on RadioACTive passes the mic to Braidan Weeks and #LivingTheCircleOfLife for a conversation about Indigenous representation with Native American drag artist Lady Shug and Jeffrey Veregge, a comics artist and writer leading Marvel's Voices-Indigenous Voices #1. Indigenous Peoples Day-Healing Centuries of Violence with MMIWhoIsMissing and Restoring Ancestral Winds. LGBTQ+ readings at the Utah Book Festival.
Tonight's lineup:
Willy Palomo of the Utah Humanities Book Festival, which is happening   online all month. Below are links to the three events Palomo mentioned:
Moroni Benally of Restoring Ancestral Winds and Denae Shanidiin of MMIWhoismissing about the issues being address in tonight's event: Indigenous Peoples Day: Healing Centuries of Violence.
Time: 6:00-7:00 p.m. 
Location: Breonna Taylor mural at 900 S. 300 W., SLC. 
Indigenous singers, dancers, and speakers will honor those who have healed and those who have perished. 
Co-hosted by MMIWHOISMISSING and Utah League of Native American Voters
An #EverydayPeople panel discussion on Indigenous representation in popular culture. Panelists included: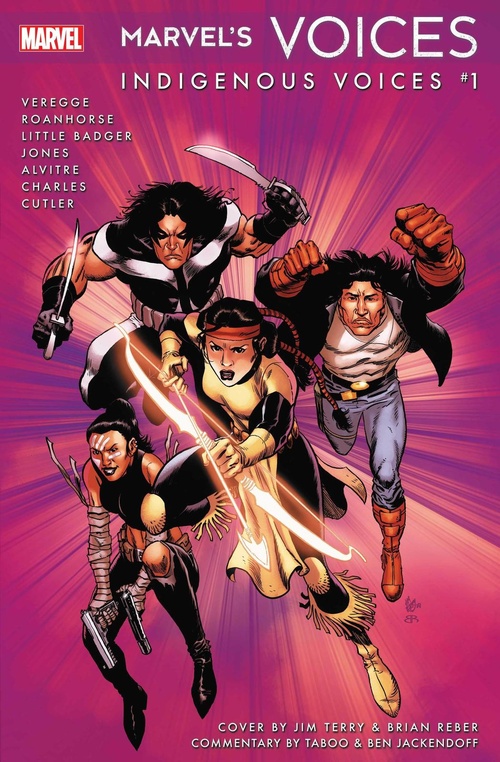 Lady Shug, a Diné non-binary drag artist. Click here to follow Lady Shug's Insta, which reads "Indigenous Proud. Non Binary 👑." Look for Lady Shug on a recent episode of HBO's We're Here and online this Saturday in a session of The Lobby, a full day of at-home activities, prompts, practices, and experiences led by artists and presented by Gxrlschool. 
EXCUSE MY BEAUTY
Led by Lady Shug
The Lobby is honored to feature indigenous, non-binary queen and activist Lady Shug's 4th annual variety show celebrating indigenous queer creativity and visibility, followed by a Q&A—hosted and curated by Lady Shug herself. Experience drag performances, poetry, hip hop, and more by guests curated by Shug herself, plus a couple of very special cameos. Followed by an informative and loving Q&A with Lady Shug herself. In the words of Shug herself, this variety show is "indigenous as fuck." Get ready.

Views, thoughts or opinions shared by guests are their own and do not necessarily reflect those of the board, staff or members of Listeners' Community Radio of Utah, 90.9fm KRCL. Tonight's RadioACTive team included:
Community Hosts: Sue Robbins and Braidan Weeks
Exec. Producer:  Lara Jones
Assoc. Producer: Billy Palmer
 

###