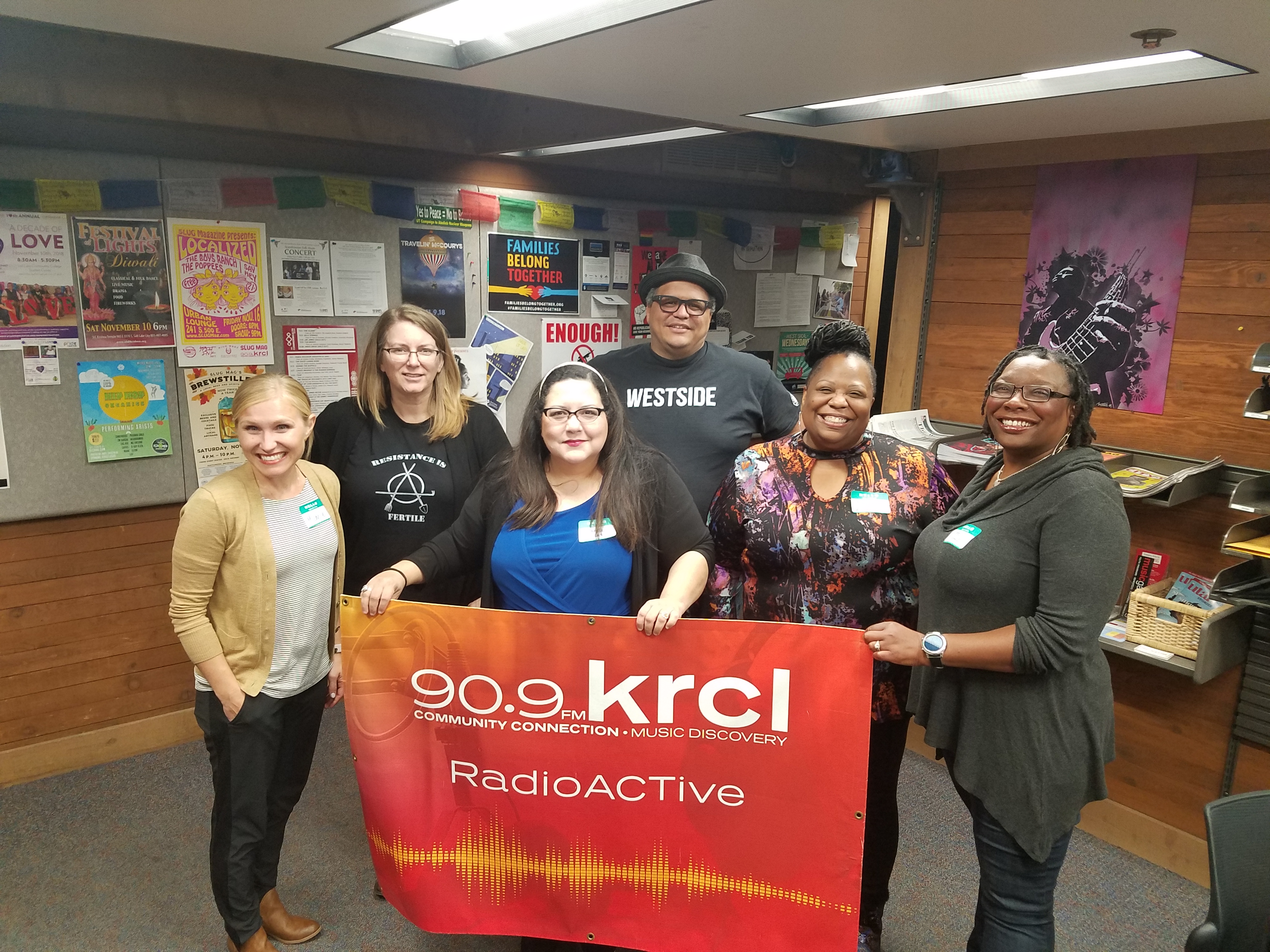 Black Light shines on the perils of black female political participation and voter suppression in Utah, The Bridge, election night coverage with PBS NewsHour
Tonight's lineup:
Community Co-Host Tamara Stevenson shined the Black Light on the perils of black female political participation, as well as voter suppression Utah-style. Guests:

Darlene McDonald, who ran for Salt Lake County Council
Antonella Packard, LULAC Utah
Regina Lopez-Whiteskunk, Ute Mountain Ute tribal leader
Yamiche Alcindor, White House correspondent for PBS NewsHour, which begins its election-day coverage online and social media at 6:00 a.m. tomorrow:
Co-composer Andrew Maxfield and SALT Contemporary Dance's Michelle Nielsen on The Bridge, which runs Nov. 8-10 at Kingsbury Hall. CLICK HEREfor tickets.

During the height of the Civil War, a young man awaits his hanging for attempted arson. As his mind races to his family and ideals, his battle for survival becomes a battle for self. Commissioned by UtahPresents for its world premiere, this genrebending dance and music performance — created by Salt Lake City natives Andrew Maxfield and Stuart Maxfield (singer/bassist of Fictionist) and librettist Glen Nelson — retells Ambrose Bierce's classic short story.
Nov. 6, 2018, is General Election Day. Polls are open from 7:00 a.m. to 8:00 p.m.
Here are a couple of tips and links for Salt Lake County voters:
There are 43 voting centers in Salt Lake County. CLICK HERE to find one near you.
Voters who are eligible to vote in the General Election may vote at ANY of the Vote Centers on Election Day.
Election Day Registration is the law. Bring valid identification (see below for list) and ask for a provisional ballot.
Voters may drop off their vote-by-mail ballot at a Vote Center during polling hours (7:00 am – 8:00 pm). WALK & DROP!
Voters don't need to wait in line to deposit their vote-by-mail ballot at a Vote Center.
Vote Centers will be open on General Election Day (November 6th) from 7:00 am - 8:00 pm.
Identification is required: ID Requirements
Statewide voting resources:
CLICK HERE to search by any Utah address to find a voting center near you:
CLICK HERE for contact information for all 29 county clerks in Utah.
Got a story you'd like to share on the show? Record a voice memo on your smart phone, then email it to radioactive@krcl.org. Keep it under 3 minutes and be sure to include a name and phone number in the body of the message.
RadioActive is a production of Listeners' Community Radio of Utah. Tonight's team included:
Exec. Producer/Host: Lara Jones
Assoc. Producer: Billy Palmer
Community Co-Host: Tamara Stevenson
Volunteer: Tommy Sutter