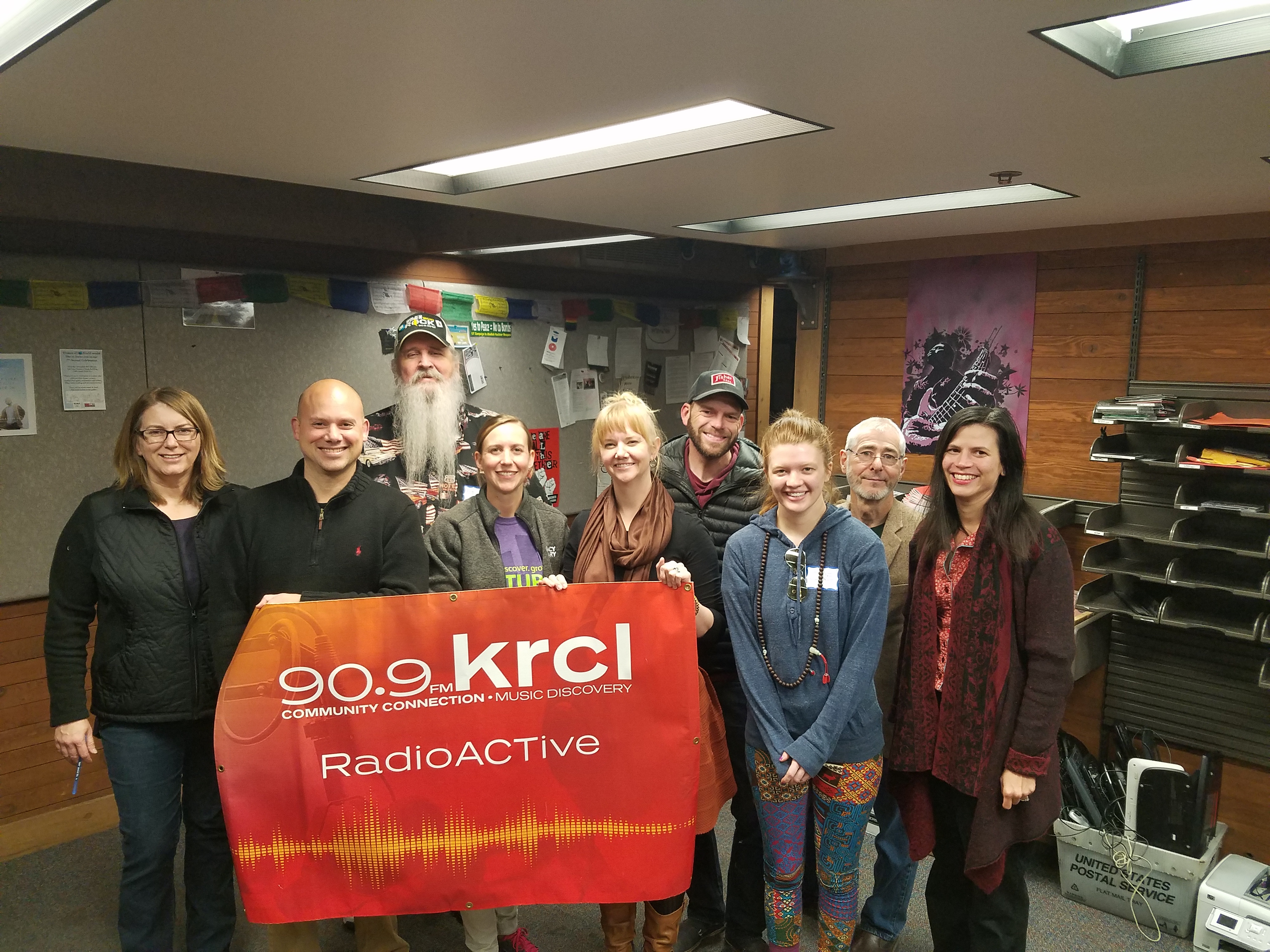 Bears Ears Mural, OptOutside with Tracy Aviary and Booked on 25th, Catalyst Magazine, Revitalizing North Temple, Affordable Housing
Hosted by Lara Jones and Nick Burns, tonight's show featured:
Artist Josh Scheuerman, who is painting a mural of Bears Ears National Monumentat 350 W. 800 S. in SLC's Granary District.

Friday, Nov. 24: Carl Moore, chair of Peaceful Advocates of Native Dialogues and Organizing Support (PANDOS), will dedicate the mural at noon. A conversation and celebration will follow from 1:00-5:00 p.m. at Fisher Brewing Co., located across the street.

#Black Friday Alternatives with:

#OptOutside with Tracy Aviary at Liberty Park Friday at 2 p.m. and Saturday at 11 a.m. at The City Library, 210 E. 400 S., SLC. Take a guided nature walk, identify animal tracks, birdwatch, and more. FREE. Michelle Mileham explained.
Kent Winward and J.A. Carter-Windward on Small Business Saturday at Booked on 25th, 147 25th Street, Ogden

Catalyst Magazine celebrates 35 years in print and its 1stanniversary as the non-profit Common Good Press. Publisher Greta Belanger DeJong and staff writer/musician Jane Lyon share details.
Revitalizing North Temple means ridding the old "north track" of seedy motels in favor of affordable housing. Who gets the final say? Guests:

Nigel Swaby, Fairpark resident & chair of the River District Business Alliance. His op-ed, Budget motels create stumbling block for North Temple, appears in the fall issue of The West View.
Ivis Garcia, UoU Assistant Professor of City & Metropolitan Planning and Vice Chair of the Planning Commission in Salt Lake City. Earlier this year, Garcia's students surveyed and inventoried budget motels on North Temple.
Melissa Jensen, SLC Housing & Neighborhood Development (HAND), Director. Click here to read HAND's report on inclusionary zoning, drafted as part of Mayor Jackie Biskupski's five-year housing plan.
KRCL volunteer Jim Boswell, who lives on North Temple, shares his housing story.