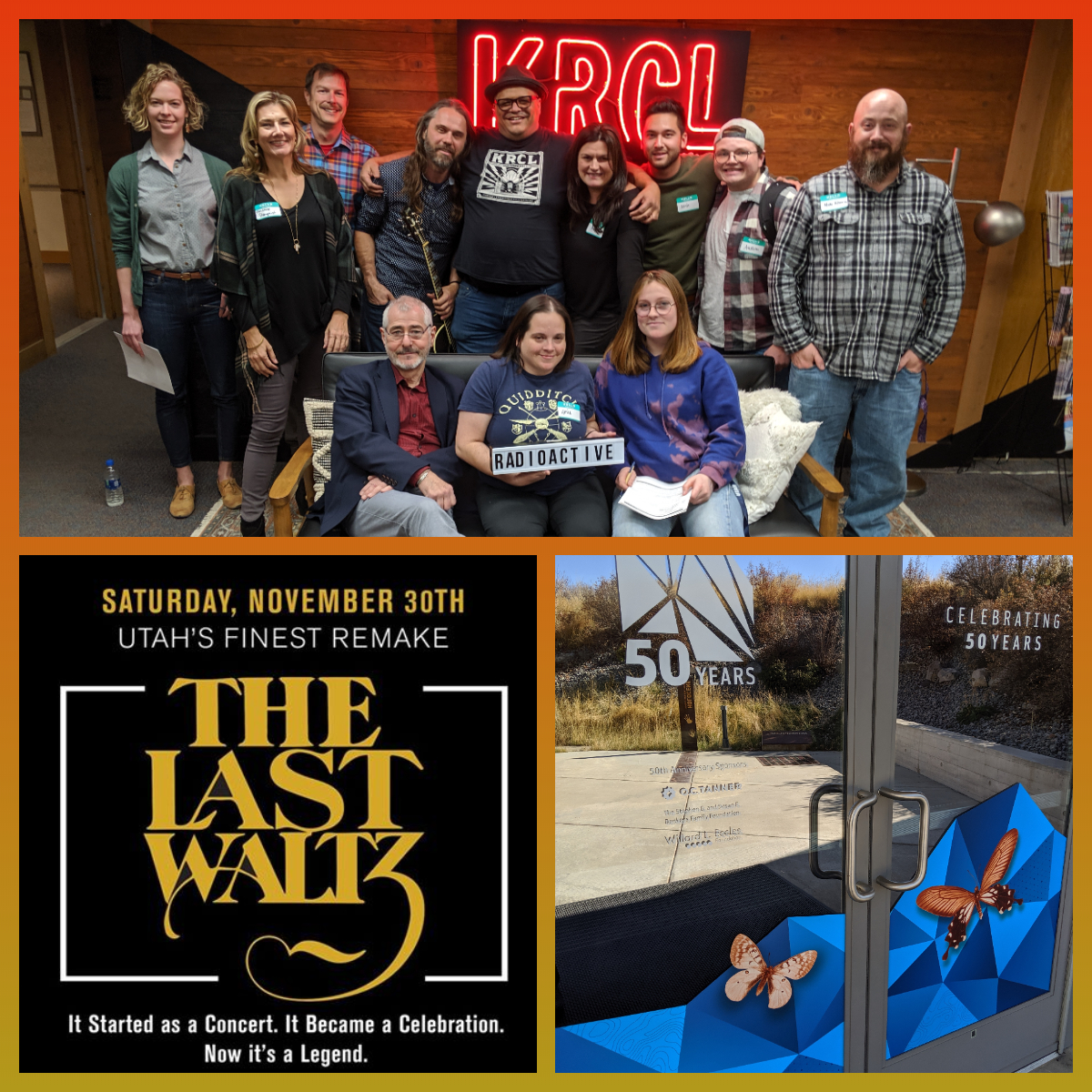 SLCC The Globe: Vaping a Three Part Series, Rick Gerber Live, The Last Waltz Tribute, American Grief in Four Stages
Tonight's lineup:
Live Music by Rick Gerber as a feature to The Last Waltz, a tribute concert, presented by Bad Feather @ The Depot, November 30th
Author, Sadie Hoagland on her newest book American Grief in Four Stages. A collection of stories that imagines trauma as a space in which laguage fails us and narrative escapes us.
The Globe, Salt Lake Community College's weekly editorial, on the 1st of a 3 part series on vaping. with guests:
Amie Schaeffer, Assignment Editor, The Globe.
Christine Stenquist, founder of TRUCE: Together for Responsible Use and Cannabis Education.
Philip Howland, DNP, NP-C, Salt Lake community College.
Got a story you'd like to share on the show or an issue you'd like us to cover? Record a voice memo on your smart phone, then email it to radioactive@krcl.org. Keep it under 3 minutes and be sure to include a name and phone number in the message.
Views, thoughts or opinions shared by guests are their own and do not necessarily reflect those of the board, staff or members of Listeners' Community Radio of Utah, 90.9fm KRCL. Tonight's RadioACTive team included:
Asst. Producer: Billy Palmer
Community Co-Host: Nick Burns
Volunteer: Natalie Benoy
Volunteer: Isabella Seballa