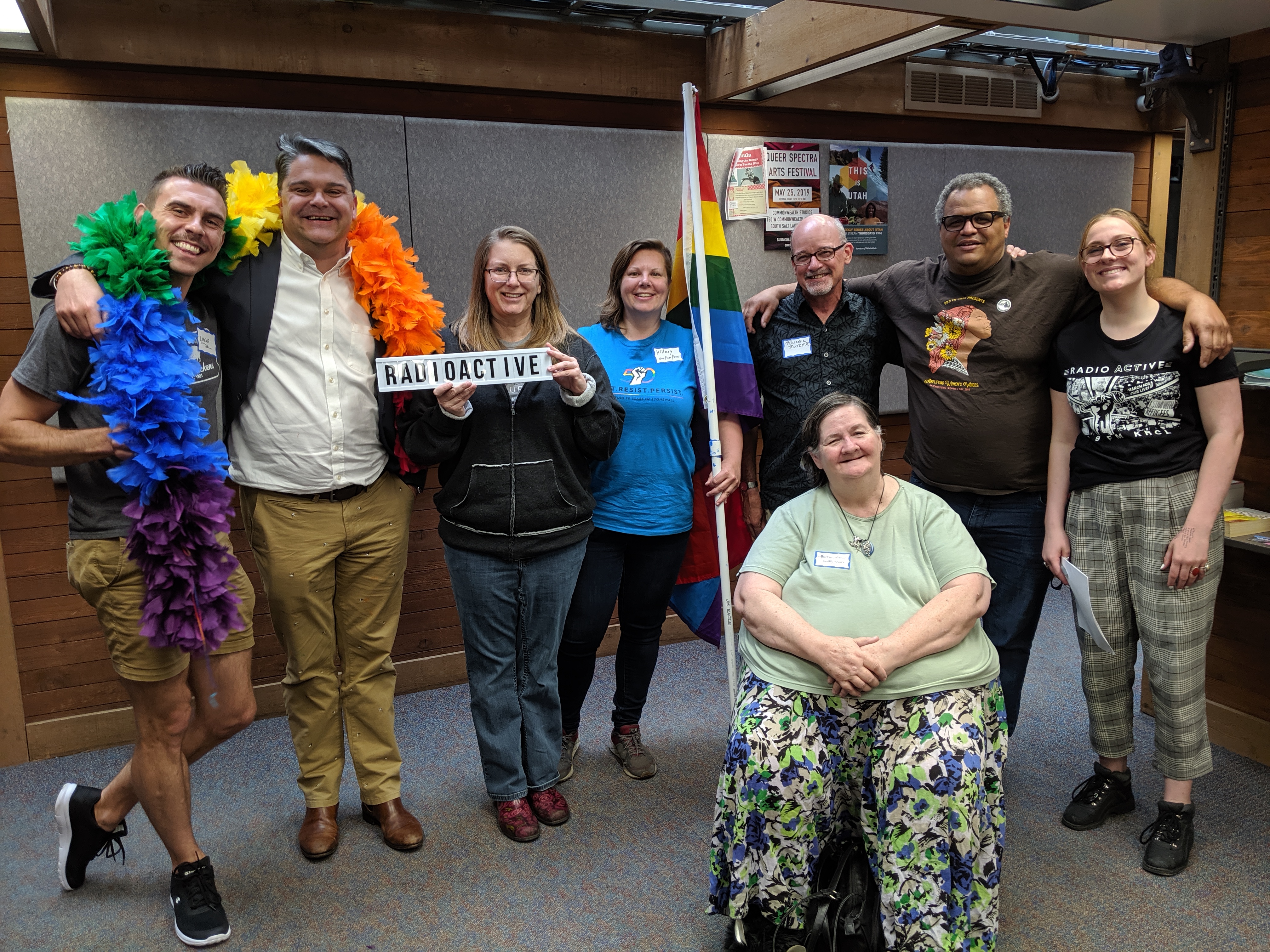 Get your Pride on with Utah Pride Center, Project Rainbow SLC, Utah Pride Days Interfaith Service. Plus, Pulitzer Prize-winning New York Times reporter Matt Richtel
Tonight's lineup:
Pulitzer Prize-winning New York Times reporter and bestselling author Matt Richtel on his new book, AN ELEGANT DEFENSE: The Extraordinary New Science of the Immune System: A Tale in Four Lives. Richtel presents a cutting-edge account of scientific discoveries that promise to revolutionize the practice of medicine and improve our lives immeasurably, as told through the moving stories of four people living with life-challenging illnesses.
Exist, resist, persist—50 years after Stonewall is the theme of this year's Utah Pride Festival. RadioACTive got a sneak peek from Rob Moolman, executive director of the Utah Pride Center, and Lucas Horns of Project Rainbow, which has staked more than 1,400 pride flags across the Wasatch Front for Pride.
For a complete list of the remaining Pride activities, click here.
Eleven religious organizations will join together tomorrow night for this year's Utah Pride Days Interfaith Service. RadioACTive spoke with representatives from three of the groups, including:
Rev. Russell Butler, senior pastor, Christ United Methodist Church SLC
Lady Maureen Aisling, Unitarian Universalist & a Priestess of Witchcraft
Jen Jesse, Recovery Worship
Interested in attending the Interfaith Service? It starts at 7:00 p.m. at Christ United Methodist Church,CUMC Salt Lake, 2375 E. 3300 S., SLC. Special speaker: Bishop Karen Oliveto, the first openly lesbian bishop in the United Methodist Church. A variety of music will be presented by the Recovery Worship Band, the One Voice Choir, and a combined community choir.
Got a story you'd like to share on the show? Record a voice memo on your smart phone, then email it to radioactive@krcl.org. Keep it under 3 minutes and be sure to include a name and phone number in the message.
RadioACTive is a production of Listeners' Community Radio of Utah. Tonight's team included:
Exec. Producer/Host: Lara Jones
Assoc. Producer: Billy Palmer
Community Co-Host: Nick Burns
Volunteer: Isabella Sabala
###