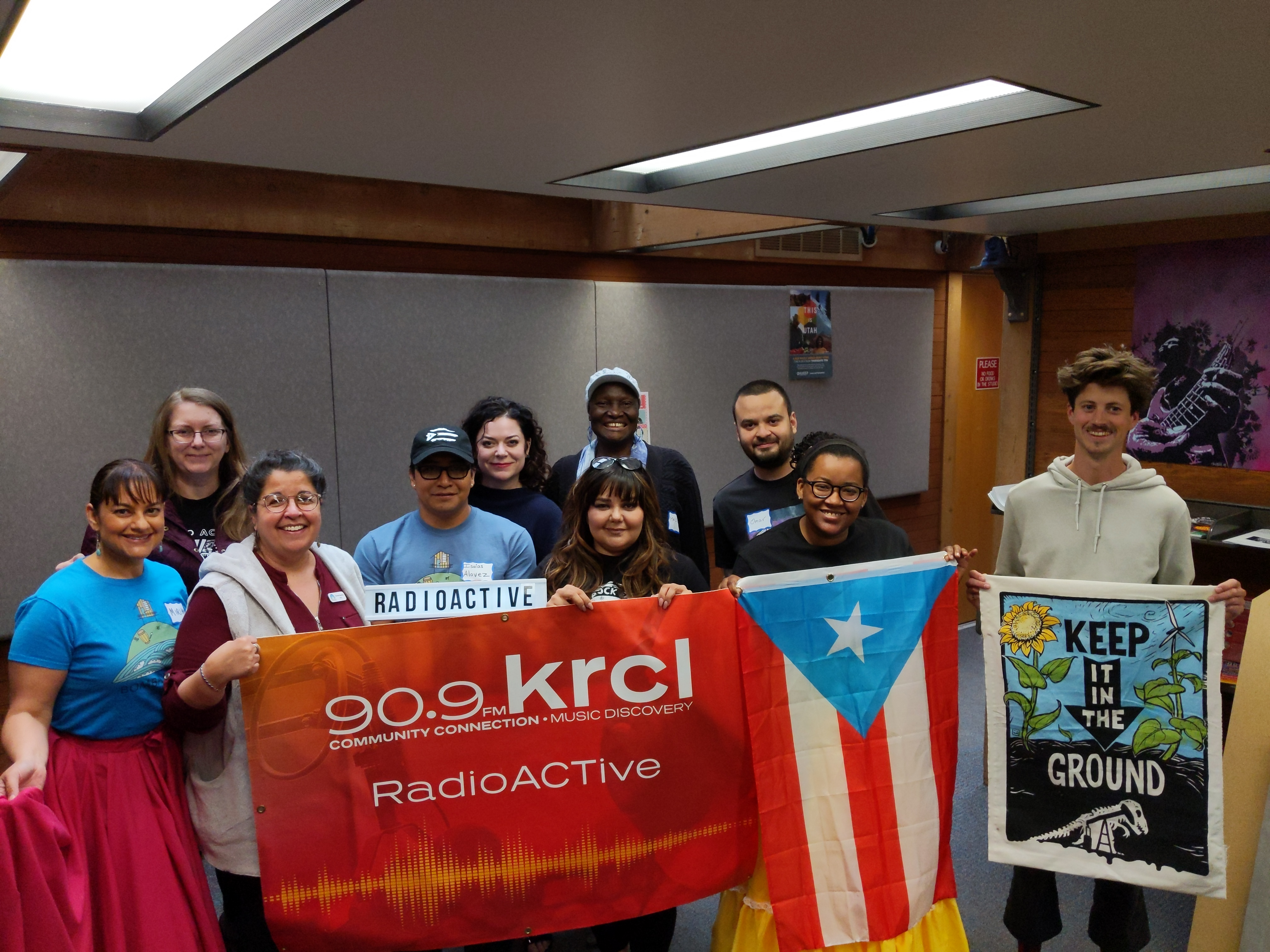 #StopTheBans Utah rally recap, meetup with Outdoor Afro SLC, Bambula is coming, objections to Uinta Basin Railway
Tonight's lineup:
Karrie Galloway, Planned Parenthood Association of Utah, reflected on the #StopTheBans rally held earlier today at the Utah State Capitol. Click here to ...
Ashley Cleveland of Outdoor Afro Salt Lake City, which has become the nation's leading, cutting edge network that celebrates and inspires African American connections and leadership in nature.
Emmie Gardner of Holy Cross Ministries, which later this month will recognize instrumental individuals and organizations —including the Moab Valley Multicultural Center as the Innovative Agency of the Year—in the legal immigration law sphere, who share Holy Cross Ministries' vision for just, compassionate, sustainable and inclusive communities.
Mabiba Baegne and Miriam Padilla Vargas on Bambula- Remembering the Kongo Connection to Puerto Rico on May 31 at the Sorenson Unity Center, 1383 S. 900 W., SLC. Featuring drumming, song and dance with Isaías Alavéz Martínez, Meilynne, Liliana Rodríguez Muriel, Omar González Nieves, and Aimé Curry.
Bambula, the oldest known rhythm in Puerto Rican Bomba, is also a Kikongo word meaning "remembrance of a place far forgotten." Bomba Marilé invites the community to join them in remembering the Kongo connection to Puerto Rico and how it has helped shape Puerto Rican language, music, and dance.
Bambula, el ritmo más antiguo conocido en la Bomba Puertorriqueña, es también una palabra Kikongo que significa "recuerdo de un lugar olvidado." Bomba Marilé invita a la comunidad a unirse con nosotros para recordar la conexión del Kongo con Puerto Rico y cómo ha ayudado a dar forma al lenguaje, la música, y el baile Puertorriqueño.
Public meetings and scoping for the Uinta Basin Railway soon will begin. Ryan Beam, public lands campaigner with the Center for Biological Diversity, and Darrell Fordham of the Argyle Wilderness Preservation Alliance raised environmental concerns over the 100-mile rail line that would finally connect the basin's fossil fuel companies to the national rail network.
Click here for the alliance's online petition opposing the Indian Canyon and Wells Draw proposed routes for the Uinta Basin Railway Project.
Got a story you'd like to share on the show? Record a voice memo on your smart phone, then email it to radioactive@krcl.org. Keep it under 3 minutes and be sure to include a name and phone number in the message.
RadioACTive is a production of Listeners' Community Radio of Utah. Tonight's team included:
Exec. Producer/Host: Lara Jones
Assoc. Producer: Billy Palmer
Community Co-Host: Billy Palmer
###