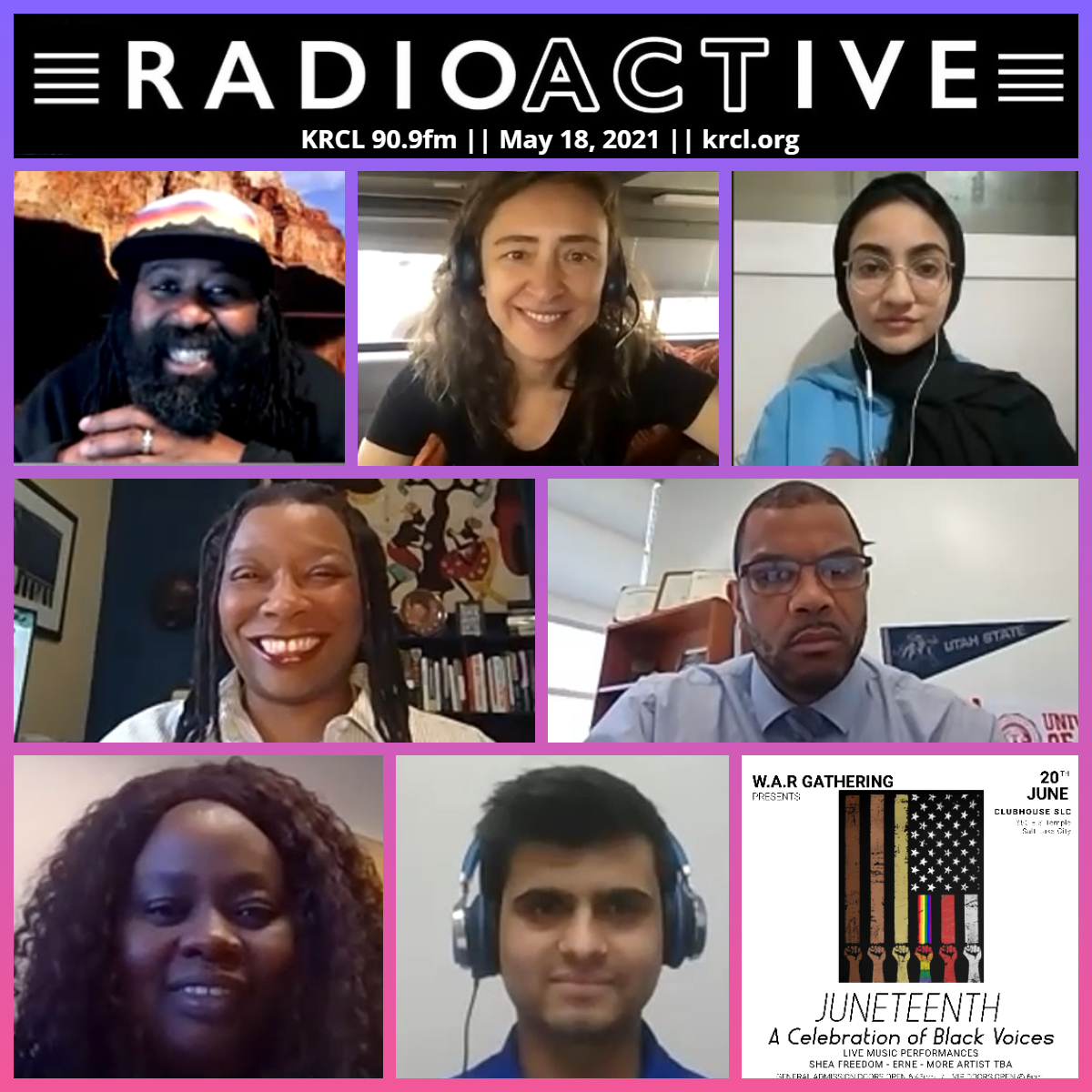 As we near the one-year anniversary of the murder of George Floyd, #RoundtableTuesday takes stock with educator Kamaal Ahmad and activist Darlene McDonald. Plus, Gaza through an artist's eyes, new Americans in Utah, and music from Shea Freedom.
Tonight's lineup:
Nour Al Saqqa, an artist in Gaza, shares what's happening in her neighborhood as violence escalates between Hamas and Israel. Al Saqqa's work will be featured in Paperboats, a zine collaboration with SLUG Mag and Craft Lake City, later this summer.
RadioACTive passed the mic to new Americans and Utahns Nabin Pokhrel and Adhal Awan to share their stories. The two met in a public speaking class offered by the Utah Refugee Center. To hear Nabin and Adhal's full class presentations, use the players below:
Musician Shea Freedom on Juneteenth: A Celebration of Black Voices, aka a W.A.R. Gathering, June 20, at The
Clubhouse on South Temple. A portion of proceeds benefit BIPOC @ The Front & Genderbands. Click here for tickets.
#RoundtableTuesday panel discussion on where we are and how far we have left to go since the murder of George Floyd nearly one year ago. Panelists included:
Views, thoughts or opinions shared by guests are their own and do not necessarily reflect those of the board, staff or members of Listeners' Community Radio of Utah, 90.9fm KRCL. Tonight's RadioACTive team included:
Community Co-Hosts: Risshan Leak, Tamrika Khvtisiashvili
Exec. Producer: Lara Jones
###