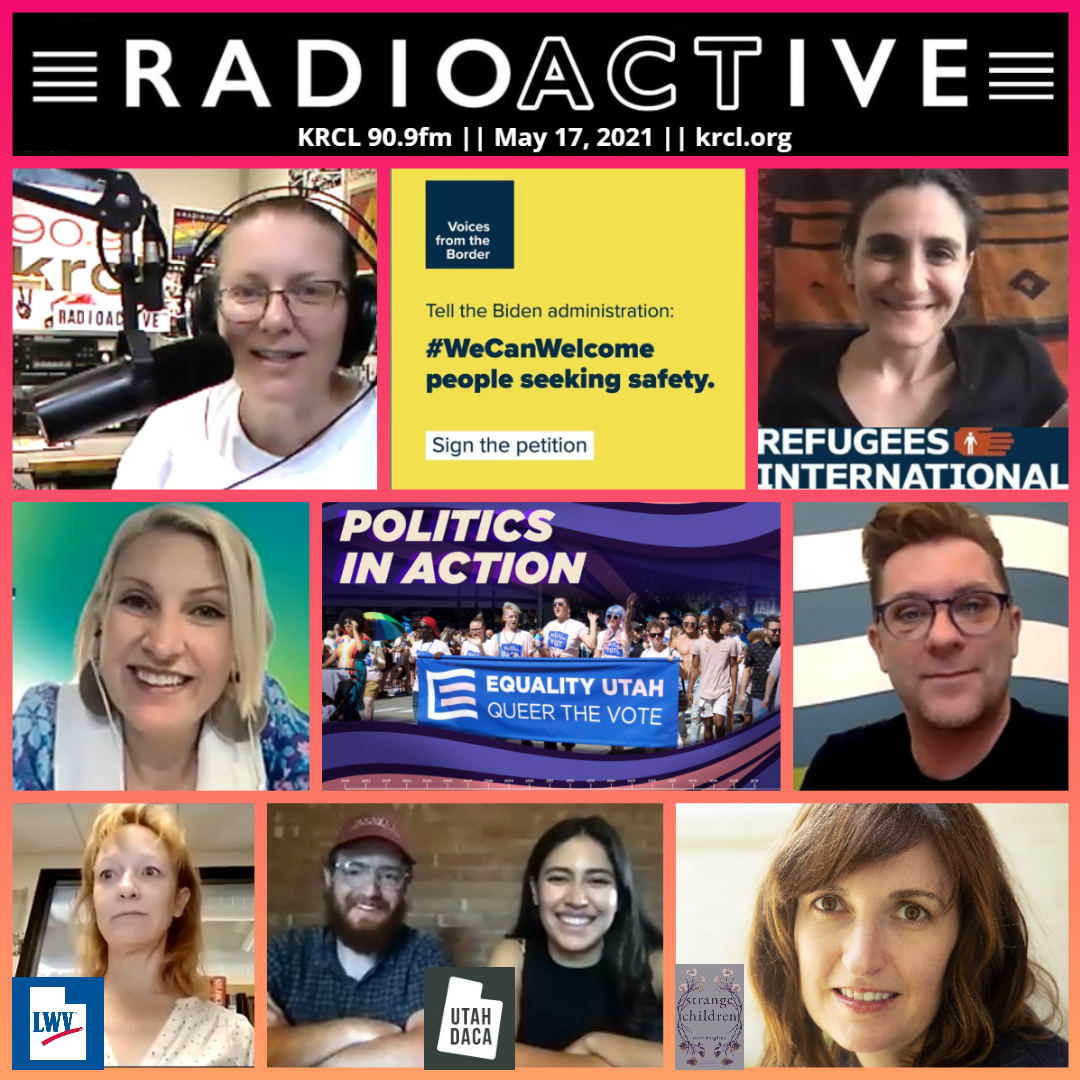 Refugees International's new report on expedited removal. Utah DACA launches tools and resources for undocumented immigrants and Dreamers. Utah Legislature's interim, special sessions this week. Local Voices -- 20 years of Equality Utah. Strange Children, the new book by author Sadie Hoagland.
Tonight's lineup:
Catherine Weller of the League of Women Voters of Utah with a preview of the Utah Legislature's interim and special sessions this week.
Local Voices: 20 Years of Equality Utah is now on display along Broadway between 200 West to 200 East through the end of June. RadioACTive talked with Craft Lake City's Angela Brown and Equality Utah's Troy Williams about the 10 dynamic street signs highlighting important moments from the EU's advocacy work championing diversity, inclusion and belonging in Utah. Local Voices is an installation series supported by Craft Lake City, The Temporary Museum of Permanent Change and The Center for the Living City.
Simple Citizen has launched Utah DACA, a website with tools and resources for undocumented immigrants and Dreamers. RadioACTive spoke about it with Simple Citizen's Matt Gale and Karina Segura.
RadioACTive Community Co-Host Nick Burns spoke with Salt Lake native Sadie Hoagland about her new book, Strange Children, which debuts tomorrow. Click here to sign up for a virtual launch with The King's English Bookshop.
RadioACTive Host Lara Jones spoke with Yael Schacher of Refugees International about her latest report, "Addressing the Legacy of Expedited Removal: Border Procedures and Alternatives for Reform." To learn more about Refugees International's petition telling President Biden to say loud and clear: #WeCanWelcome people seeking asylum, click here.
Views, thoughts or opinions shared by guests are their own and do not necessarily reflect those of the board, staff or members of Listeners' Community Radio of Utah, 90.9fm KRCL. Tonight's show was produced and hosted by Lara Jones.
###