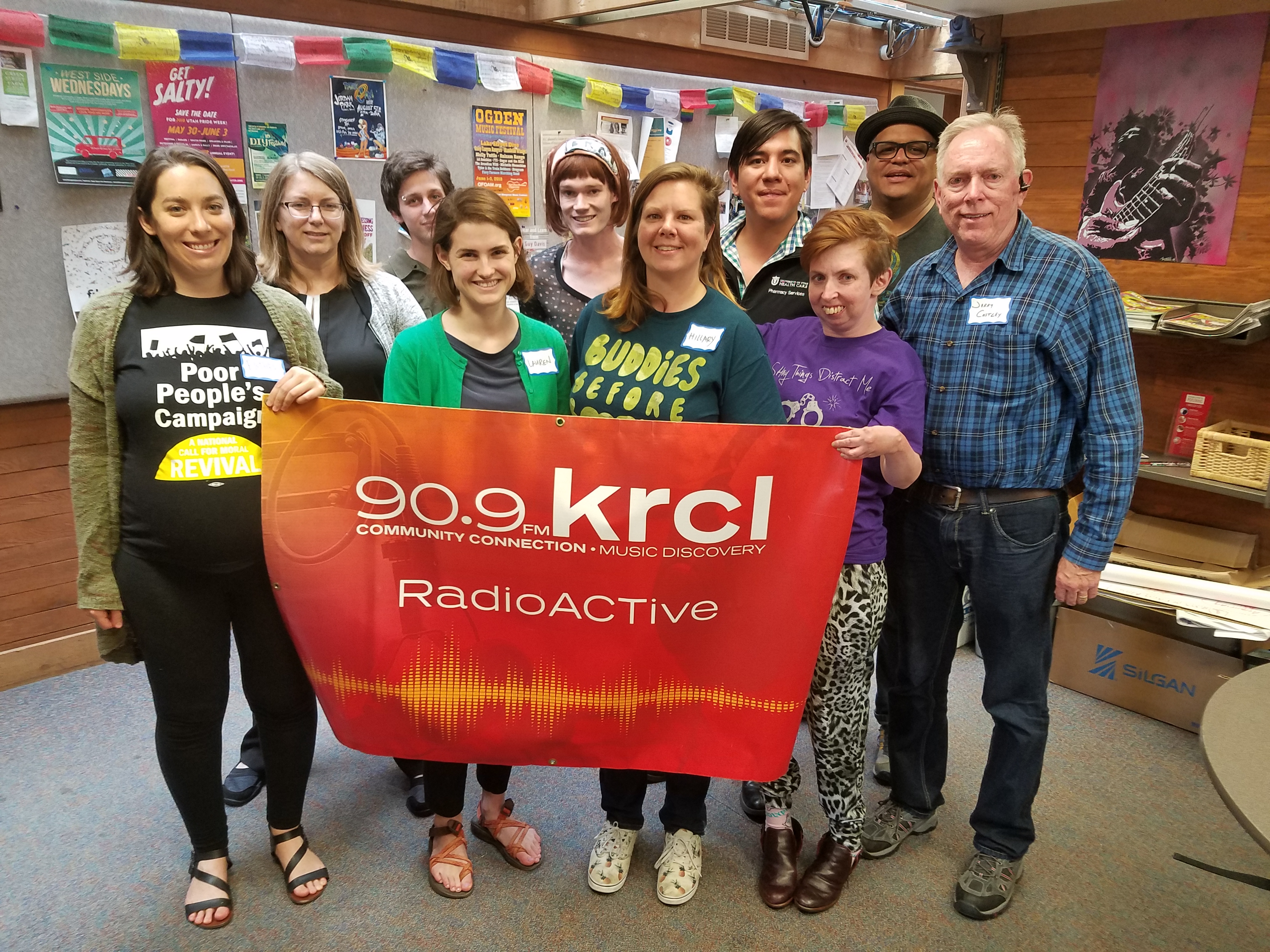 Poor People's Campaign in Utah, Disability Integration Act, Census Issues with ABU, Elections in San Juan Co., Fists in the Wind
Tonight's lineup included:
The Poor People's Campaign: A National Call for Moral Revival
As Dr. Kings campaign is resurrected with this week's kick off of '40 Days Of Action' all over the country Utah's Delegate and RadioActive's Co-Host Billy Palmer is Joined in the studio with Lara Jones to talk about KRCL's push to help get the Utah's Organizing Committee together before June 23rd.
With guest:
Esther Meroño Baro, Digital Organizer for Repairers of the Breach, Nat'l PPC Campaign Partner
Pride Festivals Musical line up
Hillary McDaniel stopped by with SLC DIY Comedy Femme Punk Band,

Utah Pride Festival

is still seeking to fill their roster of volunteers to host the parade and festival
Issues about the questions in the 2020 Census
On Monday, ABU mailed a letter to Attorney General Sean Reyes requesting that hes office take official action to protect Utahans from Trump's decision in what they say is an act of intimidation.
Willie Grey Eyes Removed from the Ballot
San Juan County has kicked Willlie Grayeyes off the ballot, citing what they say is evidence he doesn't live in the county or Utah.

On Living the Circle of Life last Sunday, Braidan talked about cultural misunderstandings, such as the fact that many Native Americans who live in Utah have post office boxes in Arizona because that's closer than Blanding
Psarah Johnson Goes to Washington!
Utah Activist

Psarah Johnson

comes straight from the plane to KRCL to talk about protesting and getting arrested in DC to get the AARP to support the
RadioActive is a production of Listeners' Community Radio of Utah. Tonight's team included:
Host/Executive Producer: Lara Jones
Community Co-Host/Associate Producer: Billy Palmer
Volunteer: Kristen Nielson