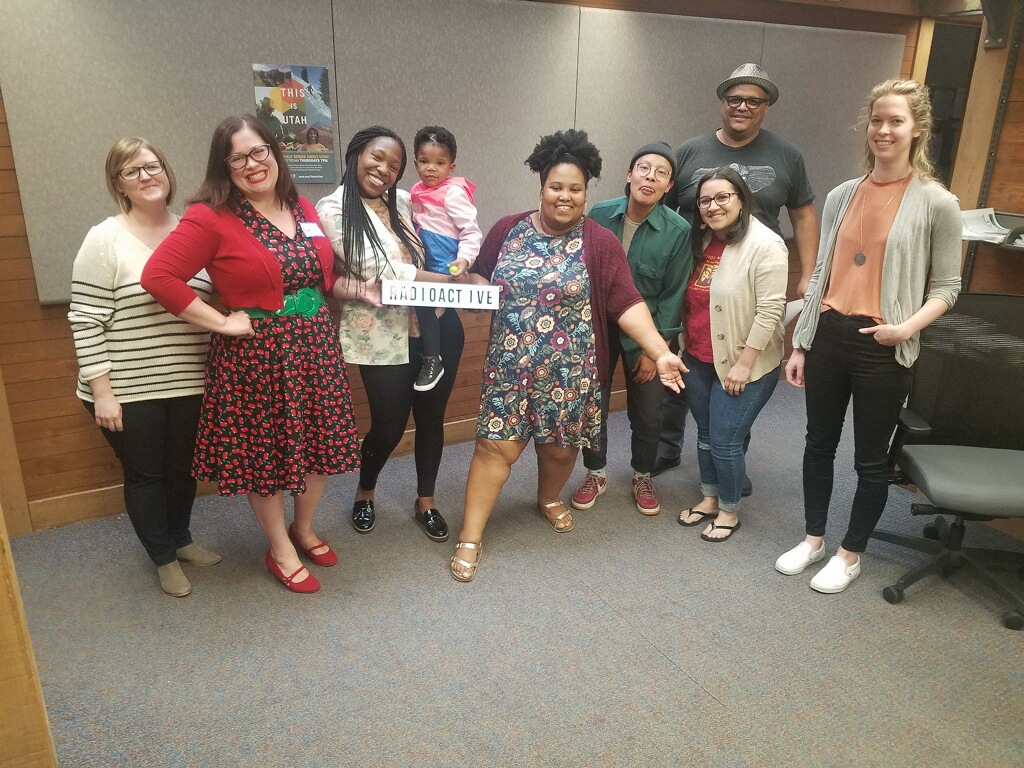 What Does Reproductive Justice Look Like? The Leauge of Women Voters, More Than a Rap Sheet, Who's Running for Mayor Series
Tonight's Lineup:
Lara Jones, Lead Host of RadioActive joined the show before heading to the Impact Hub Salt Lake to host the next installment of a our Q&A series with Salt Lake mayoral candidates. The series dates include:
Maykaela Cox from Journey of Hope on More Than a Rap Sheet- Art Walk & Open House Fundraiser to celebrate the opening of their new office building. Journey of Hope is a local non-profit organization based in Salt Lake City, who's mission is to help women and girls who experience homelessness, sexually exploitation and trafficking, previously incarcerated and girls aging out of state services.
Saturday, May 18, 2019 @ Journey of Hope, 8160 So. Highland Drive Suite A-3, Sandy.
The Utah Legislature is meeting in interim committees this week. RadioACTive got a preview from Emily Walsh of the League of Women Voters of Utah.
What Does Reproductive Justice Look Like? A panel conversation about reproductive rights beyond abortion, with guests:
Yumi Malek, Registered Nurse and student of Midwifery
Jem Locquiao, Transportation Engineer
Rox, Co-Founder Utah Abortion Fund and Full-Spectrum Doula in training
Kyli Rodriguez-Cayro, Journalist, Co-Founder of the Youth Of Utah Advocacy Coalition, and Mental Health Educator/Advocate
Ashley Finley, Birth/Post Postpartum Doula, Reproductive Justice Advocate
Got a story you'd like to share on the show? Record a voice memo on your smart phone, then email it to radioactive@krcl.org. Keep it under 3 minutes and be sure to include a name and phone number in the message.
RadioACTive is a production of Listeners' Community Radio of Utah. Tonight's team included:
Exec. Producer: Lara Jones
Assoc. Producer/Host: Billy Palmer
Community Co-Host: Natalie Benoy
Volunteer: Kristen Neilson
###