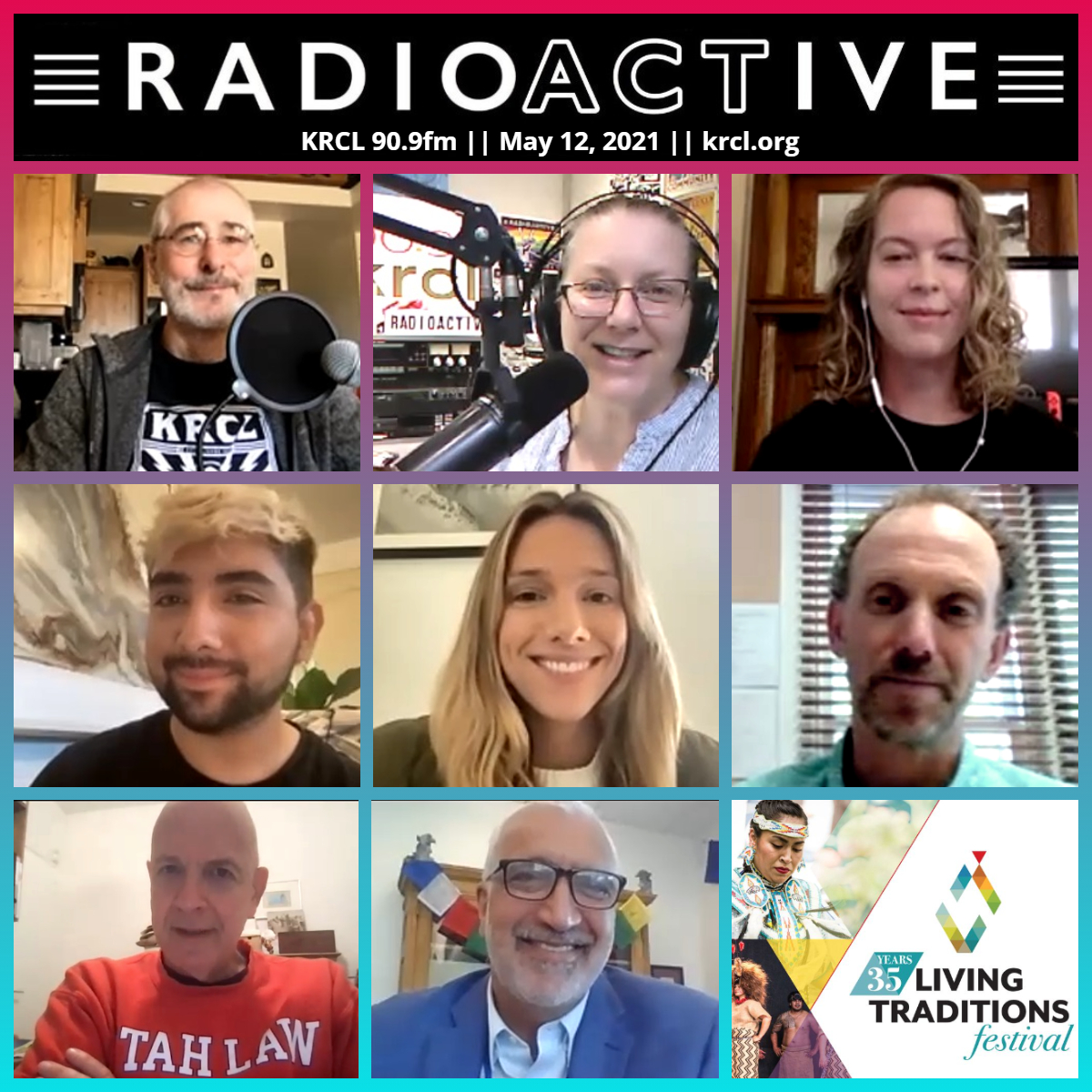 Green enough? RadioACTive explores the first 100 days of the Biden Administration with SUWA, HEAL Utah and Sierra Club-Utah. Amos Guiora checks in from Jerusalem. SL County D.A. Sim Gill on Utah's new lethal force law, clean slate initiatives and bail reform. Living Traditions sneak peek.
Tonight's lineup:
Rallies & Resources with KRCL Volunteer Natalie Benoy:
Friday, May 14: Utah Thrive 125 call-for-artists deadline. All selected artists will be paid $3,000 in exchange for a high-quality digital image of the artwork and the unrestricted use of the image by DHA in the promotion and celebration of Thrive 125 and the Utah arts community.

Saturday, May 15: Living Traditions Festival, 12:00-6:00 p.m. at Washington Square, 451 S. State St., SLC. Event by Living Traditions Presents, Chase Home Museum of Utah Folk Arts and Salt Lake City Arts Council. To see a preview of the Utah Punjabi Arts Academy, one of this weekend's performing groups, click here.

Tuesday, May 18: Friends Allies and Mentors (FAM) Rally to support LGBTQ Inclusion in Utah Schools, 5:30 p.m. at the Utah State Capitol.
Amos Guiora, author of The Crime of Complicity, checked in from his home in Jerusalem for an update on the recent outbreak of hostilities between Israelis and Palestinians. A professor of Law at the S.J. Quinney College of Law, Guiora served for 19 years in the Israel Defense Forces as Lieutenant Colonel (retired) and held a number of senior command positions, including Legal Advisor to the Gaza Strip and Commander of the IDF School of Military Law.
May is Mental Health Awareness Month. RadioACTive spoke with Salt Lake County District Attorney about the implementation of HB237 Lethal Force Amendments — a new state law limiting police officer use of deadly force against suicidal individuals or those posing a danger only to themselves — as well as "clean slate" initiatives and bail reform.
With nearly four months of the Biden Administration in our collective rearview mirror, RadioACTive spoke with Utah green groups to grade the new president when it comes to his environmental agenda. Panelists included:
Meisei Gonzalez of HEAL Utah, a nonprofit that promotes renewable energy and protects public health and the environment from nuclear, toxic, and dirty energy threats.
Rebekah Ashley of Utah Chapter Sierra Club, working to protect communities and our environment through educational and legal programs, as well as legislative and political activism.
Steve Bloch of Southern Utah Wilderness Alliance, the only independent organization working full-time to defend America's redrock wilderness from oil and gas development, unnecessary road construction, rampant off-road vehicle use and other threats to Utah's wilderness-quality lands.
Views, thoughts or opinions shared by guests are their own and do not necessarily reflect those of the board, staff or members of Listeners' Community Radio of Utah, 90.9fm KRCL. Tonight's RadioACTive team included:
Exec. Producer/Host: Lara Jones
Community Co-Host: Nick Burns
Volunteer: Natalie Benoy
###