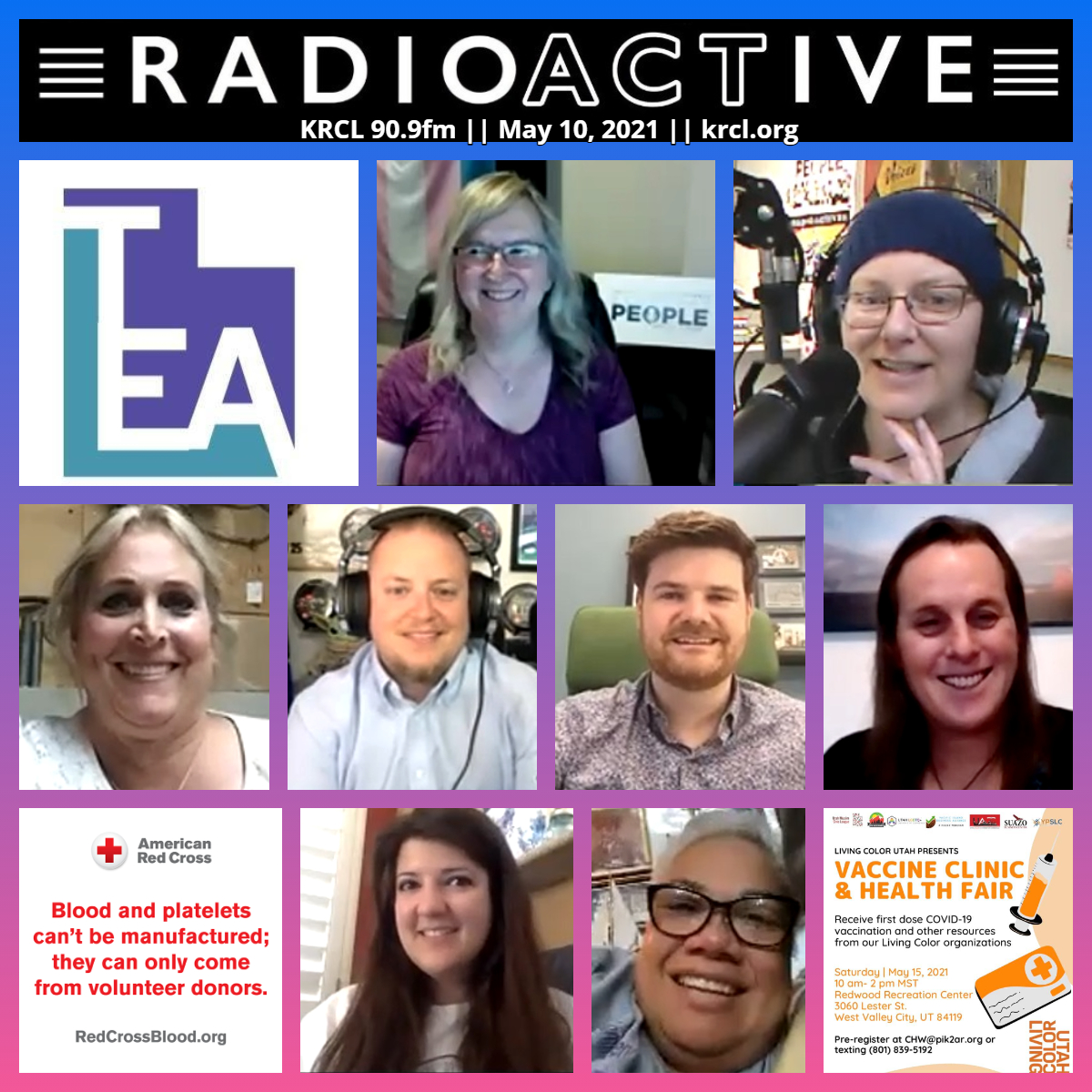 After more than three years, the Utah Supreme Court has confirmed the right of transgender Utahns to change their names and gender markers on birth certificates. Living Color Vaccine and Health Fair. Red Cross Utah needs your blood and plasma donations.
Tonight's lineup:
RadioACTive's Lara Jones and special guest host Sue Robbins talk about last week's landmark legal ruling from the Utah Supreme Court with plaintiffs Angie Rice and Sean Childers-Gray, attorney Chris Wharton of Wharton O'Brien, PLLC and Candice Metzler, Executive Director of Transgender Education Advocates - TEA of Utah.
Susi Feltch-Malohifo'ou of the Pacific Island Business Alliance, which is joining with Living Color to present a Vaccine Clinic & Health Fair on Saturday, May 15, from 10a-2p at Redwood Recreation Center, 3060 S. Lester St., WVC.
American Red Cross of Utah's Jennifer Sparks on the need for blood and plasma donations in Utah. Individuals of all blood types are urged to schedule an appointment now to give blood, and in most cases, those who have received a COVID-19 vaccine can donate. However, knowing the name of the manufacturer of the vaccine they received is important in determining donation eligibility. Appointments can be made by downloading the Red Cross Blood Donor App, visiting RedCrossBlood.org, calling 1-800-RED CROSS (1-800-733-2767) or enabling the Blood Donor Skill on any Alexa Echo device.
Views, thoughts or opinions shared by guests are their own and do not necessarily reflect those of the board, staff or members of Listeners' Community Radio of Utah, 90.9fm KRCL. Tonight's show was produced and hosted by Lara Jones with special guest host Sue Robbins.
###