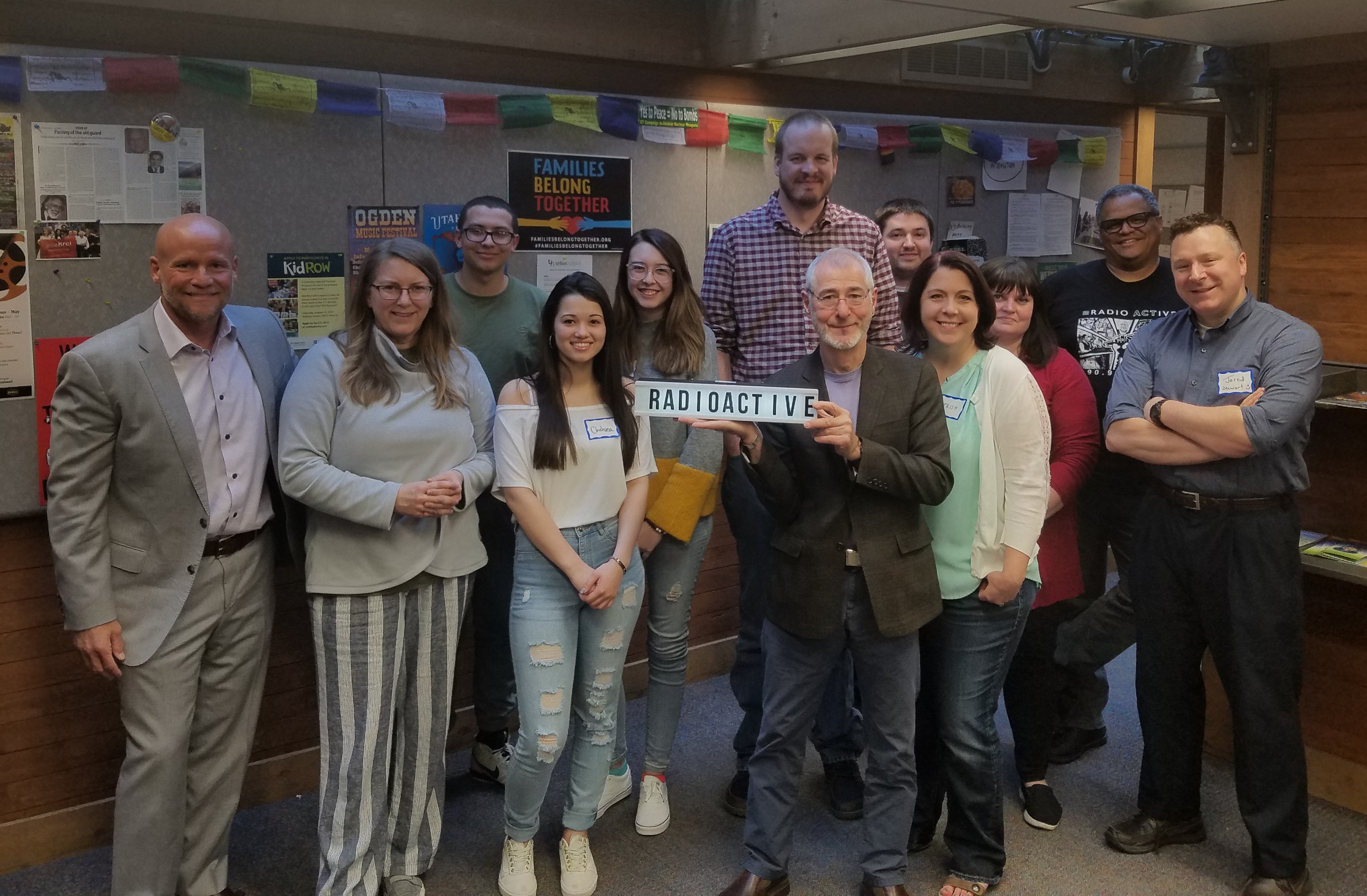 TOSA goes to Denver, Yom HaShoah, Copper Hills High slam poets, Rock Canyon Poets, AutCon on access to mental/physical health care
Tonight's lineup:
So the police department wants to move. Is hiring ex-felons a good idea? It's not the first time The Other Side Academy has helped Johnny Law move. Dave DuRocher talked about the academy's growing reputation as community movers and shakers in more ways than one, including a new academy in Denver.
Want to support TOSA? Check out their peer-run businesses:
Tomorrow is Yom HaShoah, Holocaust Remembrance Day. Prof. Amos Guiora, author of "The Crime of Complicity: The Bystander in the Holocaust," talked about the need to keep teaching and talking about the Holocaust the farther it recedes into history. Use the media player below to hear his comments:
Poetry Happens: Monthly visit with Rock Canyon Poets, which was established to develop camaraderie among Utah Valley poets, provide consistent workshopping and reading opportunities, and promote the disciplined study of writing poetry as a serious art form. Tonight's featured poets:
Provo-based ScenicView Academy for Young Adults with Autism is preparing for AutCon: An Unconventional Convention for Adults with Autism, its annual convention designed for adults on the autism spectrum. Program Director Jared Stewart and convention presenter Josh Olivas, both of whom are on the autism spectrum, talked about their challenges accessing mental and physical health care and ways health care providers could be better prepared to provide health care to autistic adults.
May 10: AutCon, 10a-10p at ScenicView Academy, 5455 River Run Dr, Provo. Click here for tickets and program information. Presenters and panelists, all on the spectrum, will share their knowledge and personal experiences in an autism-friendly setting. ​
Got a story you'd like to share on the show? Record a voice memo on your smart phone, then email it to radioactive@krcl.org. Keep it under 3 minutes and be sure to include a name and phone number in the message.
RadioACTive is a production of Listeners' Community Radio of Utah. Tonight's team included:
Exec. Producer/Host: Lara Jones
Assoc. Producer: Billy Palmer
Community Co-Host: Nick Burns
Volunteer: Natalie Benoy
###