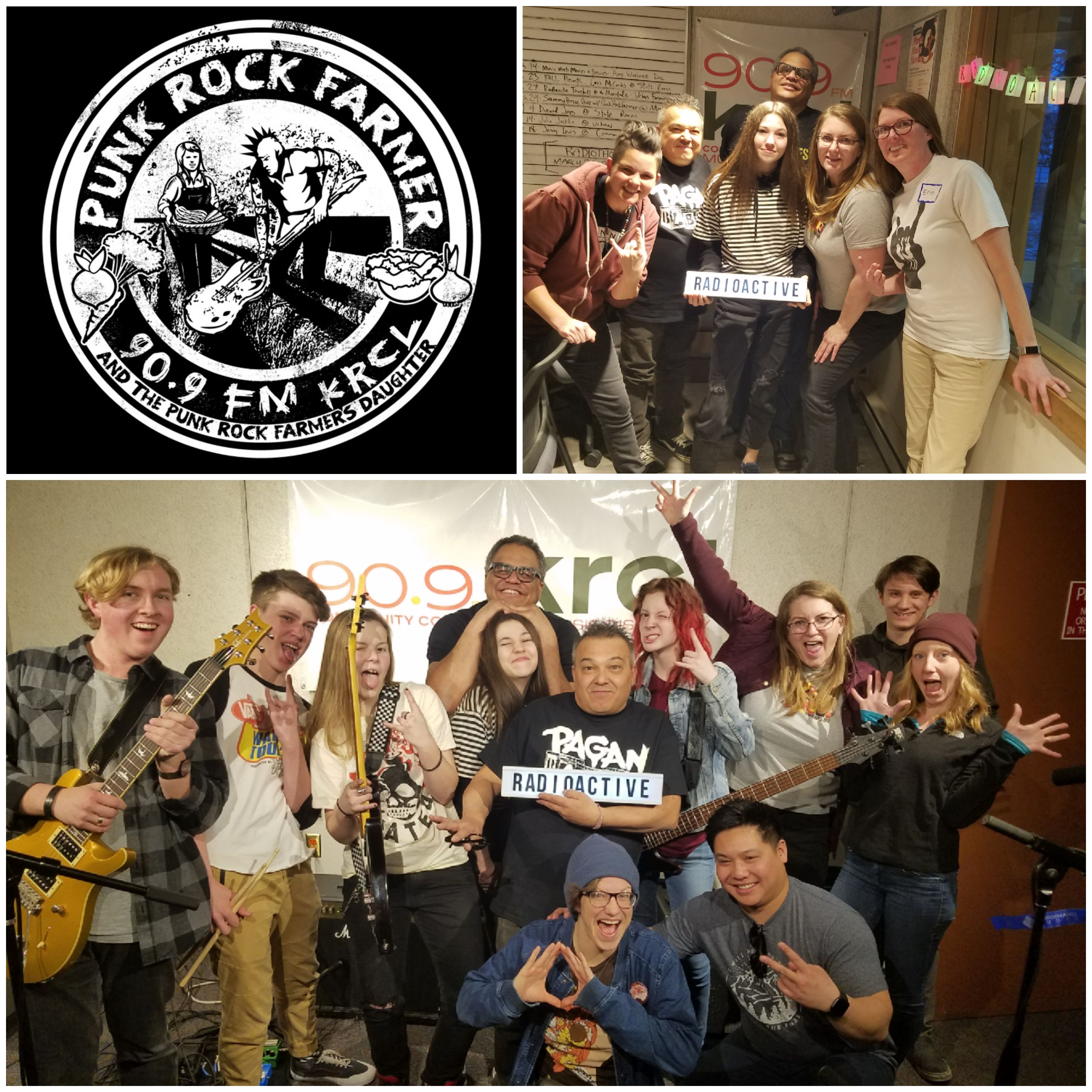 Homegrown music from Inside Job, Rock Camp for Girls SLC ready to roll, #UrbanFarmReport with Seeds of Success and Red Acre Center

Tonight's lineup:
Live, homegrown music from Inside Job. The band is headed into the studio to record its first album, but you can see them live Saturday, March 30, at Rock and Roller Derby, 7:00-10:00 p.m. at The Derby Depot, 1415 S. 700 W., SLC. It's a fundraiser for Rock Camp for Girls SLC.
Rock N' Roll Camp For Girls - SLC is now accepting applications for summer camp. Music Director Talia Keys and Program Director Erin Kleven talked about what's in store for campers this summer.
#UrbanFarmReport spotlights the local food movement, from food freedom bills to permaculture, local growers to slowfood. Tonight's guests:
Marybeth Janerich of Wasatch Community Gardens. Click herefor the nonprofit's calendar of low- to no-cost workshops.

Mar. 9: Intro to Organic Vegetable Gardening, 10:30a-12:00p at Marmalade Branch, Salt Lake City Public Library, 280 W. 500 N., SLC. Attend this FREE one-hour presentation to learn the basics about garden design, cool vs. warm season vegetable crops and recommended varieties, soil testing and amending, feeding your plants, and expanding your knowledge about each of these topics through Wasatch Community Gardens' workshop and working labs. A list of recommended seed companies and information on companion planting will be distributed. Short Q&A session will be held after the presentation. This course is free but will fill up quickly. Pre-Registration is highly recommended.

Mar. 9: The Seed Library Grand Opening and Film Screening, 2:00-5:00 p.m. at Salt Lake City Public Library, 210 E. 400 S., SLC. Take (or donate) seeds for vegetables and other plants and start a garden of your own.

Find the Seed Library at its new home, on the first floor of the Main Library.

During the Grand Opening, you can catch a screening of "Seed: The Untold Story," followed by a Q&A with local gardening experts in the Auditorium.

Emma, The City Library's Community Garden Coordinator, will unveil the seed library and answer questions to guide you through the process of collecting and saving seeds. Seasoned seed savers or those with extra seeds are invited to donate their seeds to the Library.

Suzie Marvin of Seeds of Success, a new program to help single mothers living in poverty learn to grow their own food and a whole new career. As Director of Employment Cultivation, Susie oversees Wasatch Community Gardens' initiatives in partnership with Climb Wyoming.

One last update on farm-to-fork and the food hub bills at the Utah Legislature with Red Acre Center's Symbria Patterson.
Got a story you'd like to share on the show? Record a voice memo on your smart phone, then email it to radioactive@krcl.org. Keep it under 3 minutes and be sure to include a name and phone number in the message.
RadioACTive is a production of Listeners' Community Radio of Utah. Tonight's team included:
Exec. Producer/Host: Lara Jones
Assoc. Producer/Host: Billy Palmer
Community Co-Host: KRCL's Punk Rock Farmer, Aldine Strychnine, and daughter Azure
Volunteer: Sarah Thacker
Audio Engineer: Sullivan Phetchanpheng and Trevyn Porter
###