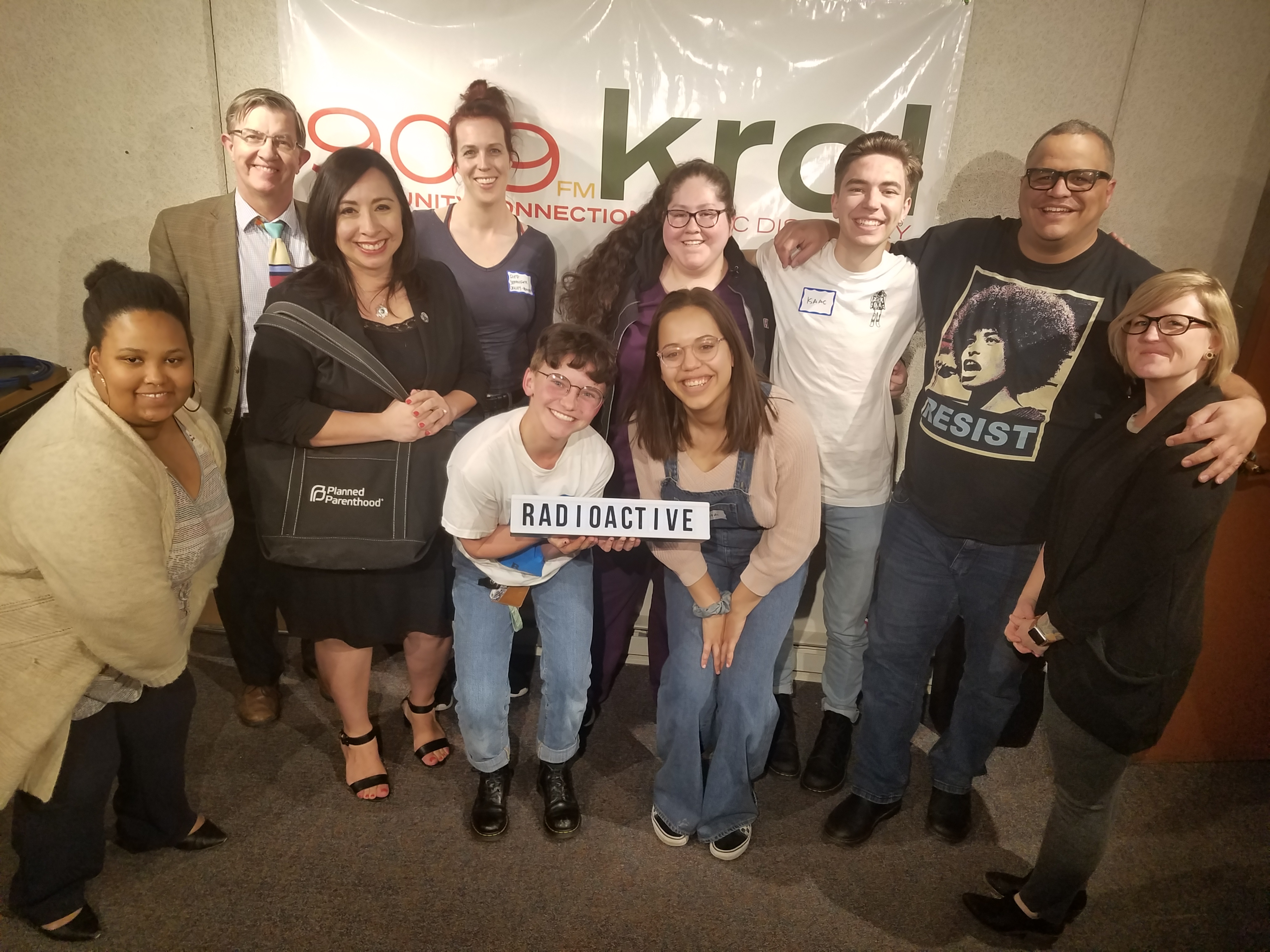 March For Our Lives explores legislative updates from a youth perspective, House Reps. in the house, Restoring Ancestral Winds, Utah Youth Climate Strike, Banning Conversion Therapy
Tonight's line up:
Lara Jones shared a clip of her interview with Kevin Allison, who is bringing his live storytelling show Risk to Metro Music Hall tomorrow night. Click here for tickets. Use the media player below for the full interview:
Grace Wason from the Youth Environmental Organization with an update on Utah Youth Climate Strike worldwide.
Isaac Reese, with an update of the ongoing fight to ban conversion therapy in Utah
Moroni Benally from Restoring Ancestral Winds on the Missing and Murdered Indigenous Women and Girls resolution
A legislative update with Utah representatives:
Utah House Rep. Angela Romero
Utah House Rep. Jennifer Dailey-Provost
Utah House Rep. Joel Briscoe
Got a story you'd like to share on the show? Record a voice memo on your smart phone, then email it to radioactive@krcl.org. Keep it under 3 minutes and be sure to include a name and phone number in the body of the message.
RadioACTive is a production of Listeners' Community Radio of Utah. Tonight's team included:
Exec. Producer: Lara Jones
Assoc. Producer/Host: Billy Palmer
Comm. Co-Hosts: March for Our Lives Utah

Ace Slagle, Brighton HS
Asha Pruitt, Skyline HS
Lizzy Estrada, West HS

Intern: Ashley Finley
Volunteer: Kristen Nielson
###