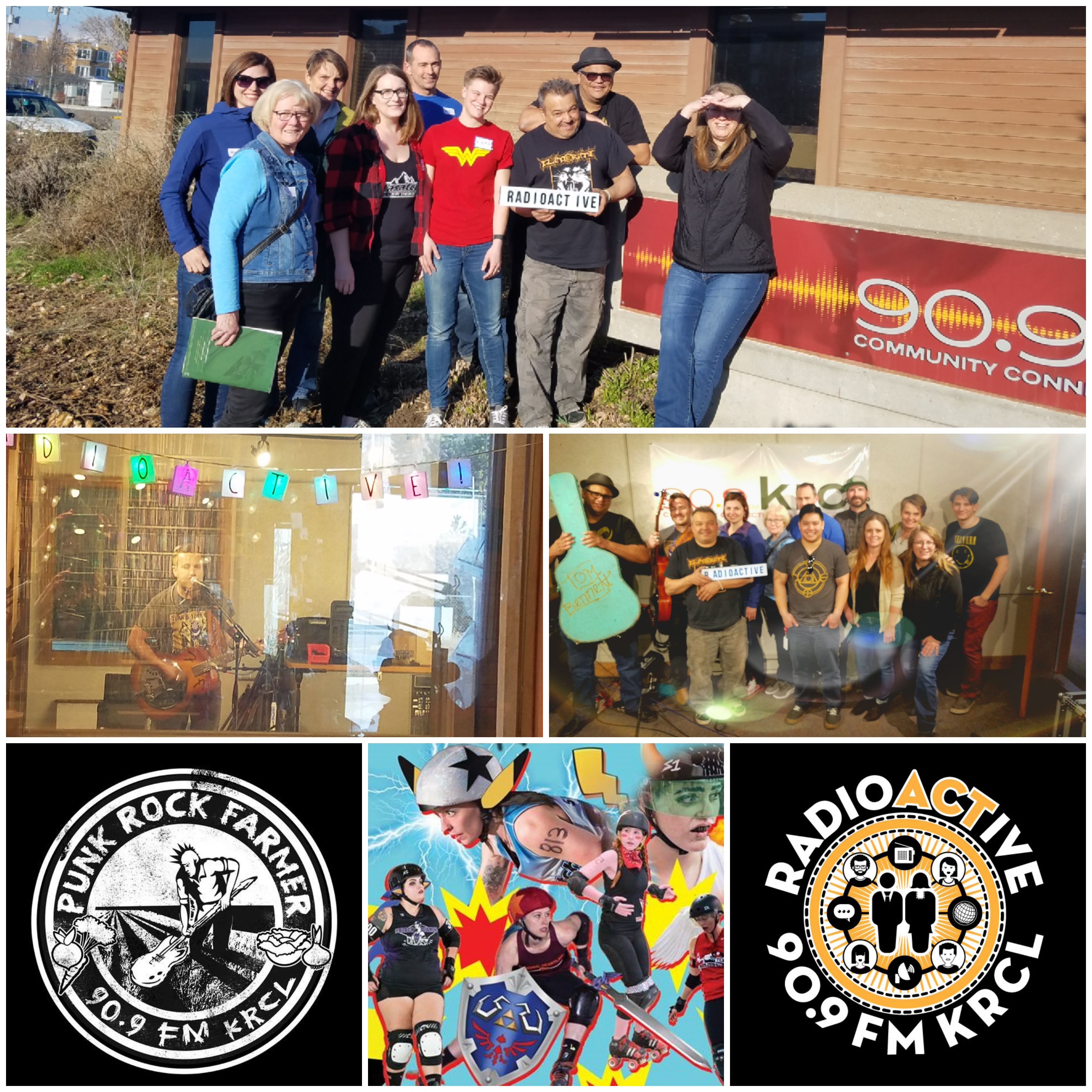 Live music from Tom Bennett, Sodshow's Peter Donegan, Rock and Roller Derby, #UrbanFarmReport with Red Acre Center, Ogden Seed Exchange and Garden Like a Boss
Tonight's lineup:
Live music with Tom Bennett, who's playing the Green Pig Pub in SLC tonight. Tomorrow, Bennett plays Timpanogos Tavern in Heber.
Velocity Raptor (Hannah Vaschel, jammer) and Ruth Slayer Ginsberg (Heidi Bell, blocker) of Wasatch Roller Derby.
Peter Donegan of The SodShow, a garden podcast out of Ireland. Click the media player below for a longer interview with Donegan, who talks about designing a peace garden to commemorate the Irish who died in France during WWI. He also offers tips on how to prune your fruit trees.
#UrbanFarmReport, featuring:
Red Acre Center's Symbria Patterson with a wrap up on the legislative session and what bills will help small farmers. Click here for her latest newsletter.
Ogden Seed Exchange's Gregg Batt, Mary Milan and Anna Cash stopped by with news of a Seed Saving Workshop at the Ogden Nature Center on Saturday, March 23.
Methods for the planning, harvesting, cleaning, and storing of seeds will be covered. Bring your questions, be ready to participate and expect to go away with confidence in seed saving. Admission fee, $5, goes to Ogden Nature Center; free for ONC members.
Wasatch Community Gardens' Green Team farmer James Loomis, who also writes the Garden Like a Boss column for CATALYST Magazine, stopped by with an update on the new Seeds of Success program for single moms.
March 20: Seeds of Success Information Meeting, 5:30-6:30 p.m. at Sorenson Unity Center, 1383 S. 900 W., SLC. In partnership with Climb Wyoming, Seeds of Success will provide single mothers with free CNA training and assistance with job placement within the community. Participants will also receive job training held at the Green Team Farm, where they will learn how to grow their own food while growing their career. ***Please note that childcare is not provided during the event.***
Got a story you'd like to share on the show? Record a voice memo on your smart phone, then email it to radioactive@krcl.org. Keep it under 3 minutes and be sure to include a name and phone number in the message.
RadioACTive is a production of Listeners' Community Radio of Utah. Tonight's team included:
Exec. Producer: Lara Jones
Assoc. Producer: Billy Palmer
Community Co-Hosts: Aldine Strychnine, KRCL's Punk Rock Farmer
Volunteer: Sarah Thacker
Audio Engineer: Sullivan Phetchanpheng, Lights & Sound Studio
Audio Intern: Trevyn Porter
###