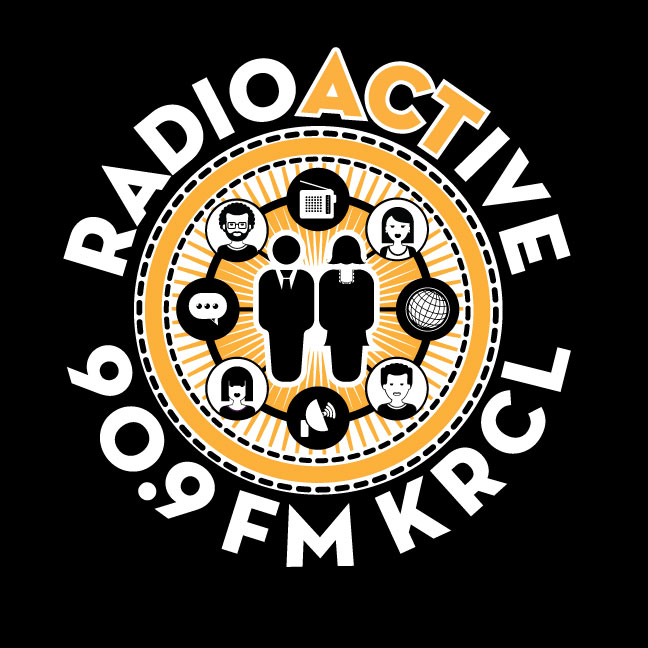 Create Reel Change, Stay Woke Poetry, Women of Courage, Dollhouse Dancers, Moab Grassroots Music Exchange
RadioActive's monthly panel of creative types tackles immigration and cultural pollination. Lara Jones hosts, with special community co-host Brian Higgins of Create Reel Change.
Tonight's #OpenMicActivists included:
Filmmaker and social worker Shannalee Otanez (aka host of Saturday Breakfast Jam, 7-10 a.m. Saturdays on KRCL) on Hope Lives, Preventing Teen Suicide, a film screening and panel discussion that will take place Wednesday, March 22, 6 p.m. at the University of Utah College of Social Work, Goodwill Building, Room #155. Note: 1.5 CEU's available.
Slam poet Ashley Finely of Stay Woke Open Mic, 7:30 p.m. this Thursday, March 16, at JAM SLC. Hosted by Artikulate - the Spoken Word Artist. "Spoken word for the open minded, temporarily blinded, and the ones who just need to be reminded." Ages: 21+
Mary Lou Price and Rev. Patty Willis, the creative duo behind Women of Courage, a world premiere of songs inspired by extraordinary women. Two performances this weekend: Friday, March 17, 7:30 p.m. at South Valley Unitarian Universalist Society, 6876 S. Highland Drive, SLC, and Saturday, March 18, 7:30 p.m. at First Unitarian Church, 569 S. 1300 E., SLC. Freewill donations will be given to Women of the World, a Salt Lake-based non-profit providing hope, supplies, education, and community to hundreds of women refugees and their families.
The night's panel discussion included:
RadioActive is always interested in what you do to #LoveWhereYouLive. If you're ready to be an #OpenMicActivist on the show, send an email with your cause or concern to radioactive@krcl.org. Please include contact information and links to relevant information.