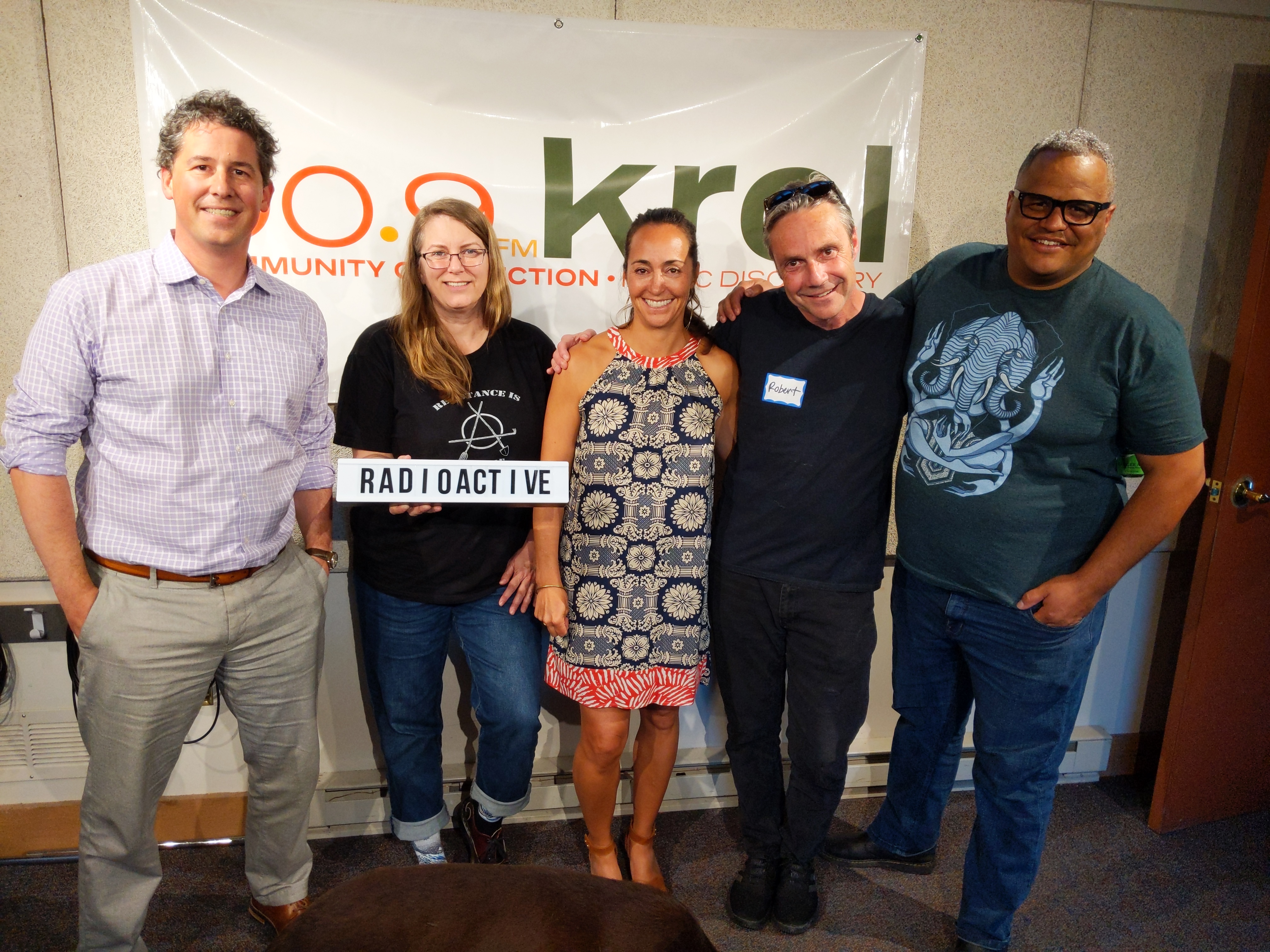 Civil Riot disrupts Inland Port Board meeting... again. Downriver on the Green with author Heather Hansman. Addiction specialists discuss the recovery industry.
Tonight's lineup:
After disrupting the April meeting of the Utah Port Authority, CivilRiot was back at it this afternoon for the June meeting. Organizer Adair Kovac spoke with RadioACTive about law enforcement's response to the rally, which included 30-50 people. Kovac said several protesters were cited for disrupting a public meeting, while at least one was arrested.
"Downriver: Into the Future of Water in the West" is the story of Heather Hansman's solo journey down the Green River, a foray into the present—and future—of water in the West. RadioACTive spoke with Hansman, who will be in Utah later this week to read and sign her book, which she says is "part adventure narrative, part investigative reporting into the history of water use in the West, how it's currently managed and the future problem of scarcity to overallocation, and climate change. Along the way I talked to farmers, fish biologists, city water managers, raft guides, oil field workers and more to understand how we use water now, why we got here, and how that's going to have to change. "
RadioACTive discussed the recovery industry with addiction specialists, featuring:
Dr. Amy de la Garza and Dr. Jonathan Bone of Equilibrium Clinic, which specializes in outpatient care for substance use disorders.
Dr. Robert Simpson of Utah Addiction Medicine. He shared his own story of recovery, an experience that led him to retrain in addiction medicine.
Got a story you'd like to share on the show? Record a voice memo on your smart phone, then email it to radioactive@krcl.org. Keep it under 3 minutes and be sure to include a name and phone number in the message.
RadioACTive is a production of Listeners' Community Radio of Utah. Tonight's team included:
Exec. Producer/Host: Lara Jones
Assoc. Producer/Host: Billy Palmer
Volunteer: Natalie Benoy
###