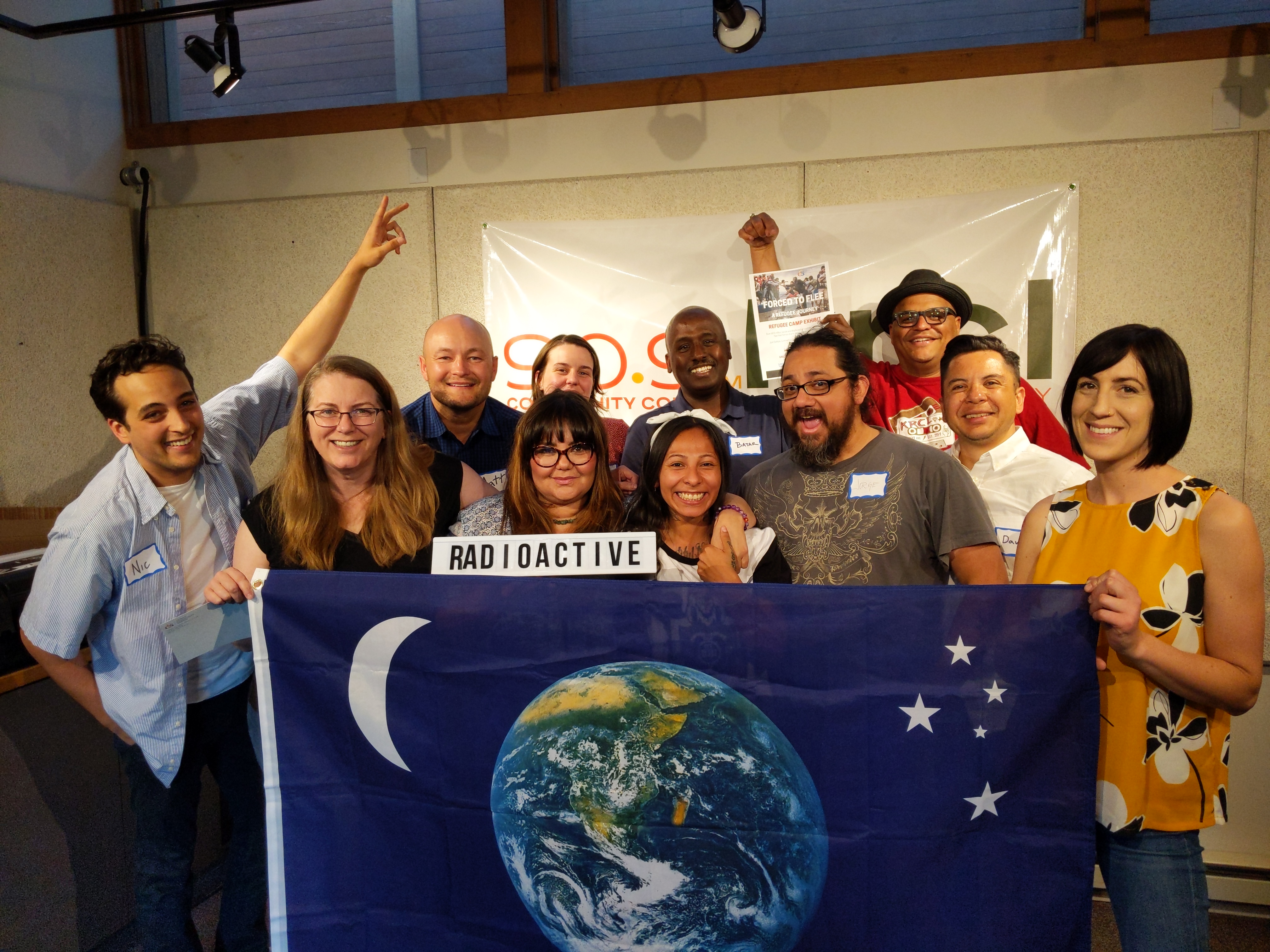 Making a difference through People Diplomacy, Forced to Flee, Empty Bowls, Utah Arts Festival preview with LatinX poets and MC Laura LoV, plus Artes de Mexico en Utah call for artists
Tonight's lineup:
Dr. Jody Olsen, director of the Peace Corps, on Making A Difference Through People Diplomacy, the subject of her June 12 lecture at Westminster College, part of the Ambassador John Price & Marcia Price World Affairs Lecture series with the Utah Council for Citizen Diplomacy. This is a free event but organizers asks that you please RSVP HERE.
Aden Batar, migration and refugee services director, and Matthew Melville, homeless services director, of Catholic Community Services of Utah. Serving those most in need in Utah regardless of race, religion or personal circumstance since 1945, CCS has two outstanding events this month:
June 7: Empty Bowls, 6:00-8:00 p.m. at FFKR Architects, 730 W. Pacific Ave., SLC. Hosted by Catholic Community Services of Utah and FFKR Architects, this annual fundraiser helps those experiencing homelessness in Salt Lake City. Each year, CCS partners with Clay Arts, Utah to provide beautifully hand-crafted bowls to be sold at the event. Enjoy a delicious meal and drinks while you peruse the talented work of local artists and listen to LIVE music. Admission is FREE. All proceeds go to CCS' Homeless Services programs, including the St. Vincent de Paul Dining Hall and the Weigand Homeless Resource Center. Open 7 days a week, they serve more than 1,000 meals and provide assistance to over 500 people each day. Help fill those bowls and make a difference in the lives of those experiencing homelessness just by purchasing a bowl. Handcrafted bowls start at $20.

June 10:Forced to Flee A Refugee Journey, 6:00-8:30 p.m. at Salt Lake City and Gallivan Center Events. Hosted by Catholic Community Services of Utah, this mock refugee camp will be guided by former refugees who have first-hand experience as one of the nearly 70 million people around the world who have been forced to flee their homes due to persecution and conflict. This is a great event for the whole family and an opportunity to teach children about refugees around the world. Admission is FREE, although donations will be accepted. No tickets required.
In the coming weeks, RadioACTive will be giving you a sneak peek of the literary arts on stage at this year's Utah Arts Festival, June 20-23 at Library Square. Poet Trish Hopkinson of Rock Canyon Poets has booked an incredible lineup from which tonight we feature Poesía en Español:
Got a story you'd like to share on the show? Record a voice memo on your smart phone, then email it to radioactive@krcl.org. Keep it under 3 minutes and be sure to include a name and phone number in the message.
RadioACTive is a production of Listeners' Community Radio of Utah. Tonight's team included:
Exec. Producer/Host: Lara Jones
Assoc. Producer: Billy Palmer
Community Co-Host: Ma Black
Volunteer: Brooke Estes
###