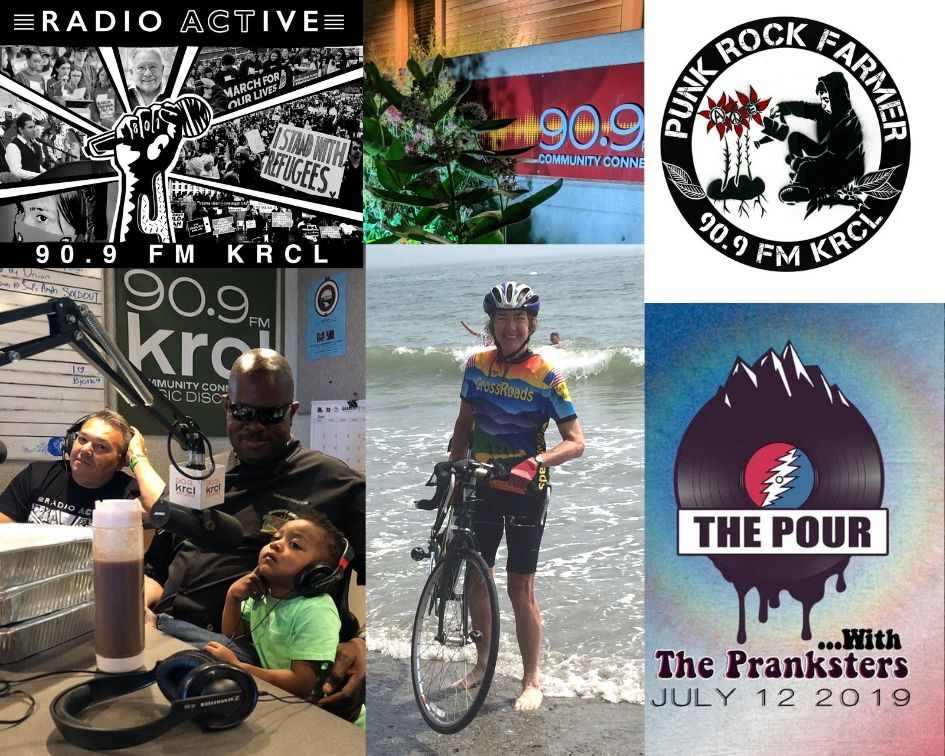 Live music from The Pour, #UrbanFarmReport with Utah Cut Flower Farm Association, cycling for Fulbright comes to an end, Food Trucks ready to Face Off
Tonight's lineup:
Live music from The Pour, a Salt Lake City-based band that offers up their unique recipe of funk, soul, and psychedelic rock n' roll, with influences ranging from Jimi Hendrix to Pink Floyd and Miles Davis to Radiohead.
Nan Rides for Fulbright. RadioACTive checked in one last time with with Nan McEntire, 72, who is on a coast-to-coast bicycle trek to raise money for the Utah Chapter of the Fulbright Association. She started in May in Los Angeles and will finish tomorrow when she and her group ride into Boston, having passed through 15 different states, covering an average of 90 miles per day. To support Nan, click here.
YWCA Utah's Amberlie Philips and food truck chef Donovan Thompson of Jamaica's Kitchen talked about the 5th Annual Food Truck Face Off, which runs 4:00-10:00 p.m. tomorrow at Liberty Park, SLC. Click here for $5 tickets before midnight. Otherwise, $6/each at the park.
Aldine's #UrbanFarmReport, featuring the launch of the Utah Cut Flower Farm Association and founder and slow flower farmer Heather Griffiths
July 9: UCFFA Welcome Social, 6:00-9:00 p.m. at Petersen Family Farm, 11800 S. 4000 W., Riverton. Meet board members, talk to other growers and florists and flower enthusiasts, and see what the association is all about. Not a grower yet? Learn how you can be a part of the Slow Flower movement as it gains momentum in Utah. This event is free but seats are limited. Click here to register now to secure a spot.
Got a story you'd like to share on the show or an issue you'd like us to cover? Record a voice memo on your smart phone, then email it to radioactive@krcl.org. Keep it under 3 minutes and be sure to include a name and phone number in the message.
RadioACTive is a production of Listeners' Community Radio of Utah. Tonight's team included:
Exec. Producer/Host: Lara Jones
Assoc. Producer: Billy Palmer
Community Co-Host: Aldine Strychnine, KRCL's Punk Rock Farmer
Audio Engineer: Sullivan Phetchanpheng
Volunteer: Siya Mali
###