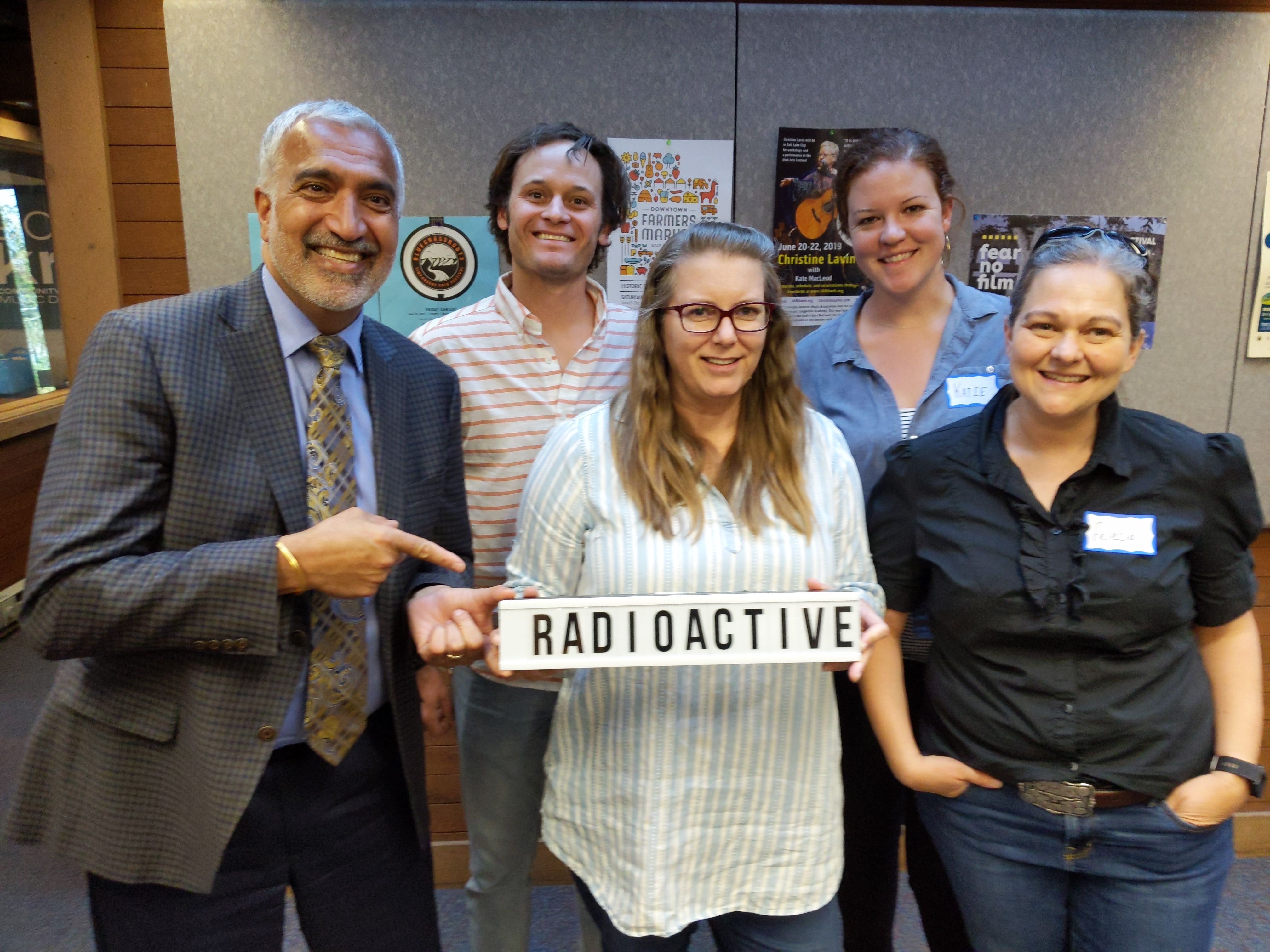 Diplomacy Summit, SL County DA Sim Gill on complicity at the U.S.-Mexico border, Planned Parenthood update
Karrie Galloway of Planned Parenthood Association of Utah
Katie Matheson of ABU Education Fund, which will host a SLC Mayor Primary Debate at 6:30 p.m. Wednesday, June 26, at the downtown Salt Lake City Public Library, 210 E. 400 S., SLC. FREE and open to the public.
Felecia Maxfield-Barrett of the Utah Council for Citizen Diplomacy, which will host the Diplomacy Begins Here Regional Summit and Learning Lab in Salt Lake City this summer in partnership with Global Ties U.S. and the U.S. Department of State's Bureau of Educational and Cultural Affairs.
The Summit and Learning Lab brings together local, national, and international leaders from business, government, and nonprofit sectors to build and foster connections in the international exchange community and celebrate the critical role that public and citizen diplomacy programs play in advancing U.S. foreign policy goals. Click here to register by July 3.
If you've been left feeling helpless by the federal government's treatment of minor children separated from their parents at the U.S.-Mexico border, you may be wondering what you can do to help. So have we. On the show, Billy Palmer shared a list of actions from yoppvoice.com. Click here to find it on their website. As always, please do your own due diligence before giving money to non-profits. Other links to resources Billy mentioned:
Got a story you'd like to share on the show? Or an issue you'd like us to look into? Record a voice memo on your smart phone, then email it to radioactive@krcl.org. Keep it under 3 minutes and be sure to include a name and phone number in the message.
RadioACTive is a production of Listeners' Community Radio of Utah. Tonight's team included:
Exec. Producer/Host: Lara Jones
Assoc. Producer/Host: Billy Palmer
Volunteer: Tommy Sutter
###