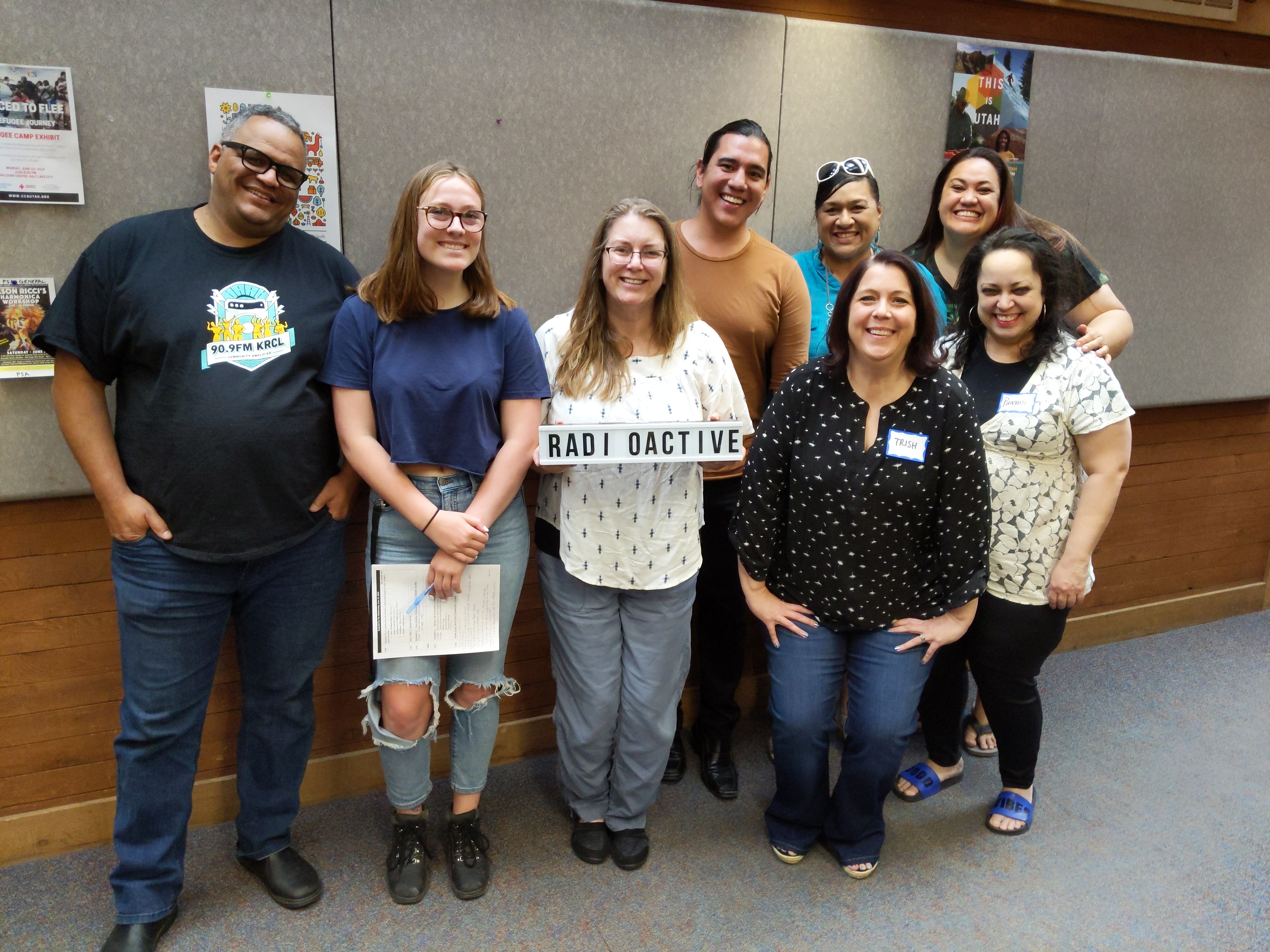 This Land's Rebecca Nagle on '2 Spirit: The Term That Gives LGBTQ+ Natives a Voice.' Plus, poets, singers and writers of PEAU's Women's Writing Circle on identity and community.
Tonight's lineup:
Trish Hopkinson of Rock Canyon Poets. She was asked to curate Word Fest, the literary arts program at this year's Utah Arts Festival. For the full schedule of poets and writers ready to share their work at the festival, click here.
Braidan Weeks, host of KRCL's Living The Circle of Life, spoke at length with Oklahoma journalist Rebecca Nagle about her latest Huffington Post story, "A Healing History of 2 Spirit: The Term That Gives LGBTQ+ Natives a Voice."
Nagle also hosts a podcast called This Land, which "provides an in depth look at how a cut and dry murder case opened an investigation into half the land in Oklahoma and the treaty rights of five tribes. Follow along to find out what's at stake, the Trump administration's involvement, the larger right wing attack on tribal sovereignty and how one unique case could result in the largest restoration of tribal land in US history."
Poets, singers and writers of PEAU-Pasifika Enriching Art Of Utah on identity and community. RadioACTive got a sneak peek from several PEAU poets headed to the Utah Arts Festival's Big Mouth Stage at 2:30 p.m. on June 21:
Kalani Tonga
Lulu Katoa
Puanani Mateaki
Got a story you'd like to share on the show? Record a voice memo on your smart phone, then email it to radioactive@krcl.org. Keep it under 3 minutes and be sure to include a name and phone number in the message.
RadioACTive is a production of Listeners' Community Radio of Utah. Tonight's team included:
Exec. Producer/Host: Lara Jones
Assoc. Producer: Billy Palmer
Community Co-Host: Braidan Weeks
Volunteer: Natalie Benoy
Intern: Isabella Sabala
###