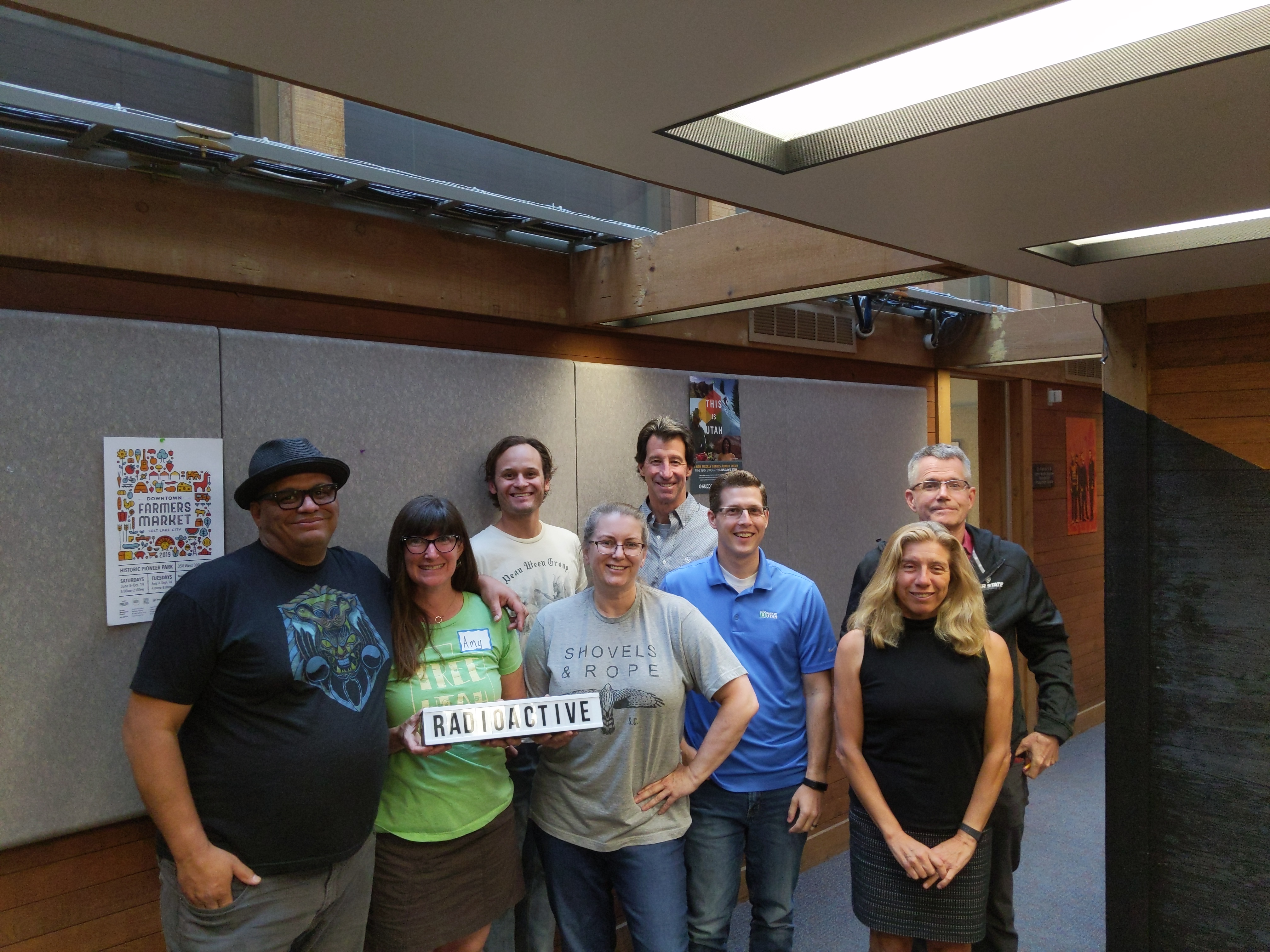 Changing Feelings about Technology, from the Telegraph to Twitter. Reinventing summer camp with NHMU, TrailFest and Clever Octopus. Tree Utah planting party.
Tonight's lineup:
Amy May of TreeUtah, which needs volunteers for a tree planting at Rosewood Park tomorrow, June 11, from 10a-1p. They have 17 recently donated evergreen trees to enhance the park. No pre-registration. Just show up. TreeUtah will have bagels and coffee, as well as all the tools and instruction waiting for you. Family friendly and children welcome with guardian
Summer camp reinvented, featuring:
From Boondoggle to Robotics: NHMU STEAMS up Summer Camps for Kids in 2019, with PaulMichael Maxfield, Natural History Museum of Utah. For a list of summer camps and registration information, click here.

TrailFest 2019, with Weber Pathways Mark Bernigni and Adam Harmon of Bank of Utah. The 3rd annual event takes place June 22, in Ogden, Utah. FREE, TrailFest is meant to introduce more people to Weber County's beautiful, inter-connected trails established for hiking, biking and family adventuring.

Sculpting the Future: Art to Save Utah, a FREE summer art workshop series July 9-12 for youth (ages 11-14) in SLC to create large-scale sculptures using reclaimed materials. Deadline to sign up: June 14, 2019.
Weber State University Professors Luke Fernandez and Susan J. Matt, co-authors of "Bored, Lonely, Angry, Stupid: Changing Feelings about Technology, from the Telegraph to Twitter" (Harvard Press).
Got a story you'd like to share on the show? Record a voice memo on your smart phone, then email it to radioactive@krcl.org. Keep it under 3 minutes and be sure to include a name and phone number in the message.
RadioACTive is a production of Listeners' Community Radio of Utah. Tonight's team included:
Exec. Producer/Host: Lara Jones
Assoc. Producer/Host: Billy Palmer
Volunteer: Tommy Sutter
###