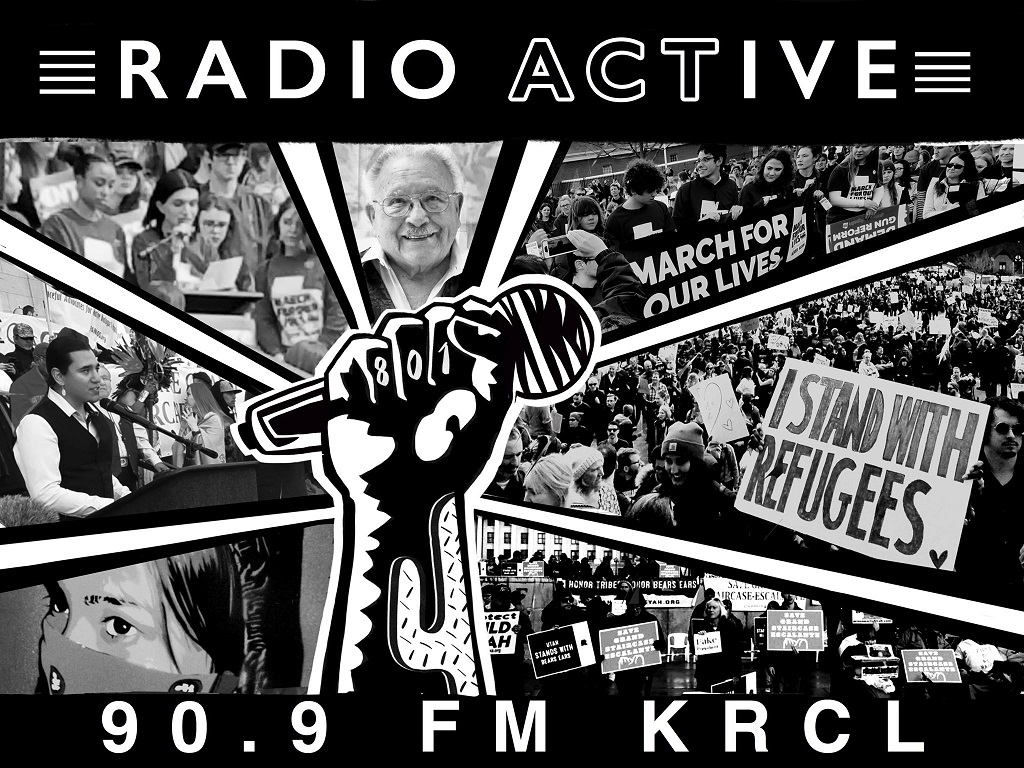 Independence-Eve with Utah poet Rob Carney. Plus, one-on-one with Erin Mendenhall, candidate for SLC Mayor.
Tonight's lineup:
Utah poet Rob Carney is back for an Independence-Eve special. He even wrote a call and response piece that Billy and Lara got to do with him. Plus, he's got another fractured fairytale and—motivated by talk of a teachers' strike here in Utah—an essay to answer the question, "What do poets do on summer break?"
Carney is the author of five books and three chapbooks of poems, most recently "The Book of Sharks." He is the winner of the 2013 Terrain.org Poetry Prize and the 2014 Robinson Jeffers/Tor House Foundation Award for Poetry. His work has appeared in Cave Wall, Mid-American Review, and many other journals, as well as Flash Fiction Forward (Norton 2006). He is a Professor of English at Utah Valley University and lives in Salt Lake City.
One-on-one with Erin Mendenhall, a candidate for SLC mayor. This interview was recorded last month as part of the Impact Politics series at Impact Hub Salt Lake, 150 S. State St., SLC. To hear the full interview with Mendenhall, click here.
Public Safety Reminder for the Fourth of July: Fireworks may only be discharged between 11 a.m. to 11 p.m. through July 5 (until Midnight on July 4th) in Salt Lake City. Fireworks are restricted in the following areas:
All areas east of 900 East, including the University of Utah campus
All areas north of South Temple
City Creek Canyon
East of 300 West, North of Wall Street through Beck Street to the city limit to the north
All city parks and wildland urban interface areas
All areas west of Redwood Road
Those caught violating firework restrictions may incur a $1,000 fine
Click here for the map of restrictions in SL County.
If you're looking for a parade and/or fireworks, click here to visit our Rallies & Resources page. Billy Palmer, director of civic engagement, has posted several options from Park City to Riverdale, the Salt Lake Bees, Jordan Park, This Is the Place Heritage Park, West Bountiful, and more.
Got a story you'd like to share on the show or an issue you'd like us to cover? Record a voice memo on your smart phone, then email it to radioactive@krcl.org. Keep it under 3 minutes and be sure to include a name and phone number in the message.
RadioACTive is a production of Listeners' Community Radio of Utah. Tonight's team included:
Exec. Producer/Host: Lara Jones
Assoc. Producer/Host: Billy Palmer
###