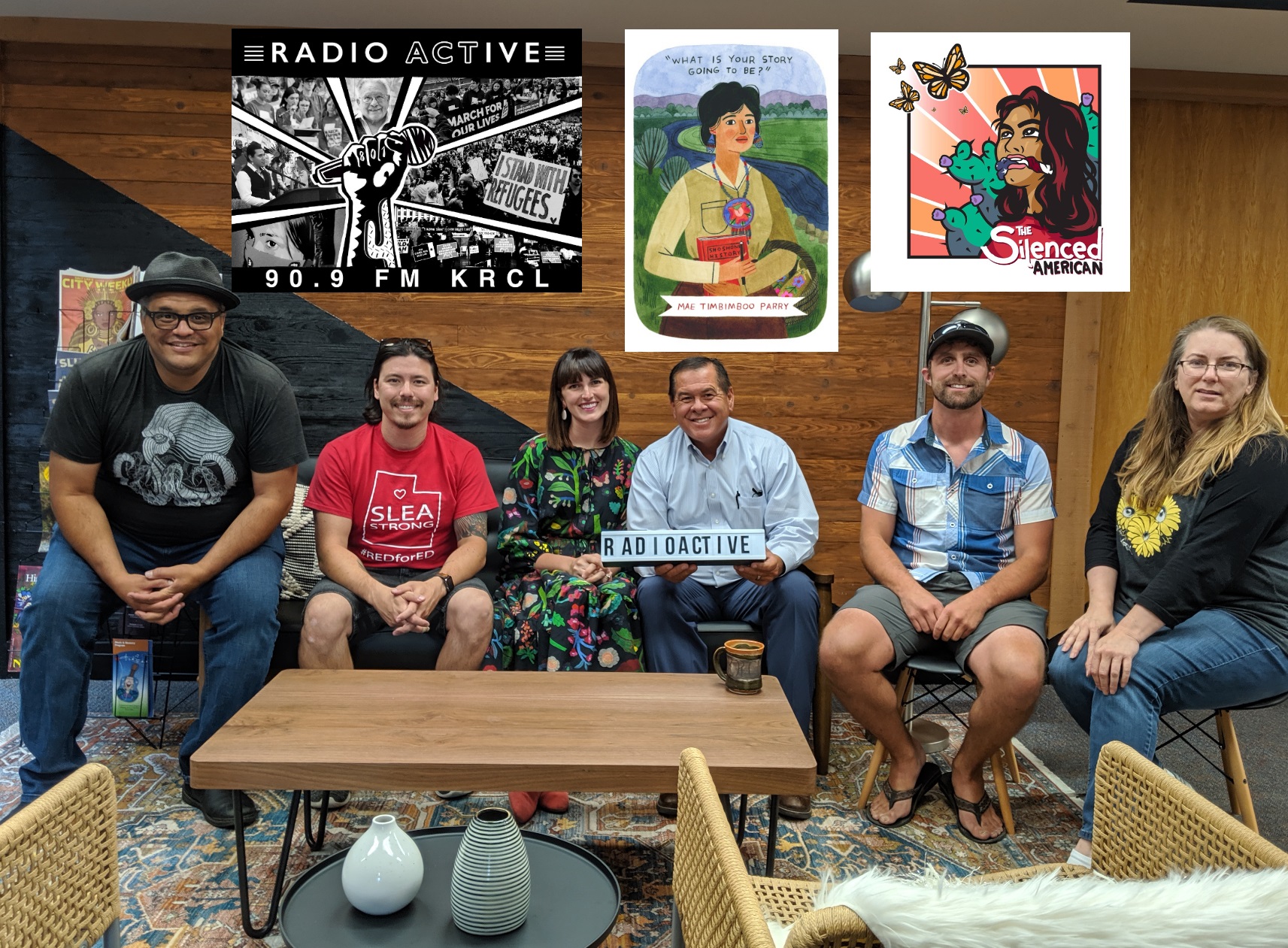 #REDforED gets out of the classroom, #BD2020 on Utah women's history, The Silenced American podcast debut
Tonight's lineup:
As the group prepares a book launch for Champions of Change: 25 Women Who Made History and the opening of a Utah Women Making History exhibition next month, Better Days 2020 stops by on Mondays to share more stories of the project. Tonight's guests included:
Artist and illustrator Brooke Smart. Her illustration clients include The New York Times, Gathre, Better Days 2020, Bravery Magazine, and private commissions. Brooke recently won honorable mention in the 2016 Society of Children's Book Writers and Illustrators Portfolio Showcase in New York City.
Darren Parry, Chairman of the Northwest Band of Shoshone. BD2020 has included the story of his grandmother, Mae Timbimboo Parry, in its history project.
#REDforED: Teachers of the
Salt Lake Education Association
talk about taking students outside of the classroom to learn. Plus, the incredible teaching and learning that is happening in the
Salt Lake City School District
, despite the difficulties they've highlighted the past few weeks. Tonight's guests included John Arthur and Keenan Burkley, who both teach 6th grade at Meadowlark Elementary.
Debut of The Silenced American, a podcast dedicated to interviewing DACAmented individuals. RadioACTive will be sharing the podcast as new episodes are posted by hosts Amy Dominguez and Fabiola Madrigal. Their first guest is Jennifer Fuentes Langi, a local Salt Lake City immigration attorney.
Synopsis: "Jennifer explains the legalities of Deferred Action for Childhood Arrivals, most commonly known as DACA. She helps us understand how DACA came to be, what it is, what it is not, and its legal standing today. This episode gives us the detailed explanation of DACA needed to discuss its implications in future episodes."
Got a story you'd like to share on the show or an issue you'd like us to cover? Record a voice memo on your smart phone, then email it to radioactive@krcl.org. Keep it under 3 minutes and be sure to include a name and phone number in the message.
Views, thoughts and opinions shared by guests are their own and do not necessarily reflect those of the board, staff and members of Listeners' Community Radio of Utah, 90.9fm KRCL. Tonight's RadioACTive team included:
Exec. Producer/Host: Lara Jones
Assoc. Producer/Host: Billy Palmer
###