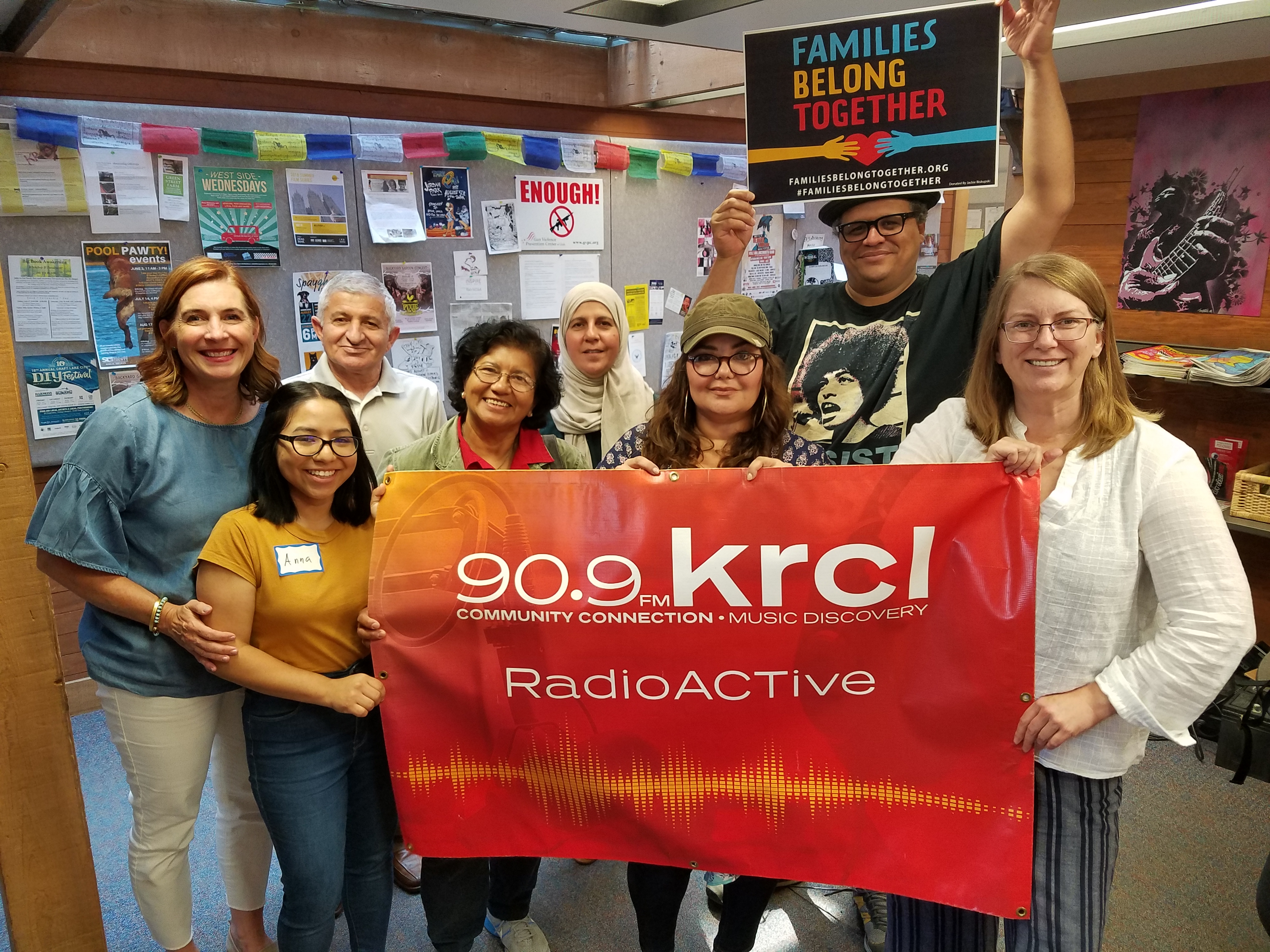 Celebrating Pioneer Day the RadioActive Way: New Utah pioneers tell their stories of trekking to the Beehive State
Tonight's lineup:
Amy Dominguez of Unidad Inmigrante, which is hosting a Bake Sale to Support Vicky Chavez from 9a-3p Saturday, July 28, at First Unitarian Church of Salt Lake City, 569 S. 1300 E., SLC.

Recently, Chavez's asylum appeal was denied, meaning that to have her case re-opened and re-examined, she has to file a new appeal to a higher court. Proceeds of the bake sale will go toward her legal defense fund, with donations going towards helping her case move forward.
Amy Dot Harmer of the Utah Refugee Connection and The New Americans of Salt Lake, a Facebook page that shares the images and stories of refugees and the resettled for whom survival has meant leaving behind everything — and oftentimes everyone — they knew to make a new home in Utah.
Tonight's show included the stories of Mayan Mallah (Kurdistan), Anna (Ecuador), Tina Benj (Sudan) and Ibrahim Mohammed (Sudan). 
Our thanks to Fatima Dirie, Refugee Community Liaison for SLC Mayor Jackie Biskupski, and Samira Harnish of Women of the World for encouraging people to share their stories with us. We couldn't fit all of them into this year's Pioneer Day special, so we've included them in the link below. We think you'll find their journeys as compelling as any pioneer of 1847.
Ibrahim Mohammed (extended), speaks 8 languages/dialects, wants to be a police officer.
Providence (Democratic Republic of Congo/Botswana), whose mother died in child birth in a refugee camp. She wants to become a Physician's Assistant, then return to Botswana to start an orphanage.
Lilly Tran, whose nascent career in human rights is inspired by her father's harrowing journey from Vietnam to the U.S.
Angela Doan (China/Vietnam), education advisor to SLC Mayor Jackie Biskupski.
Attieb Ismael (Sudan), 16, attends Utah International School.
Samia Ibrahim (North Sudan/Chad), a rising senior at Cottonwood High School. She wants to be a nurse.
Taiba Al Janabi (Iraq), who came to Utah with her father. They are seeking asylum due to religious and political persecution.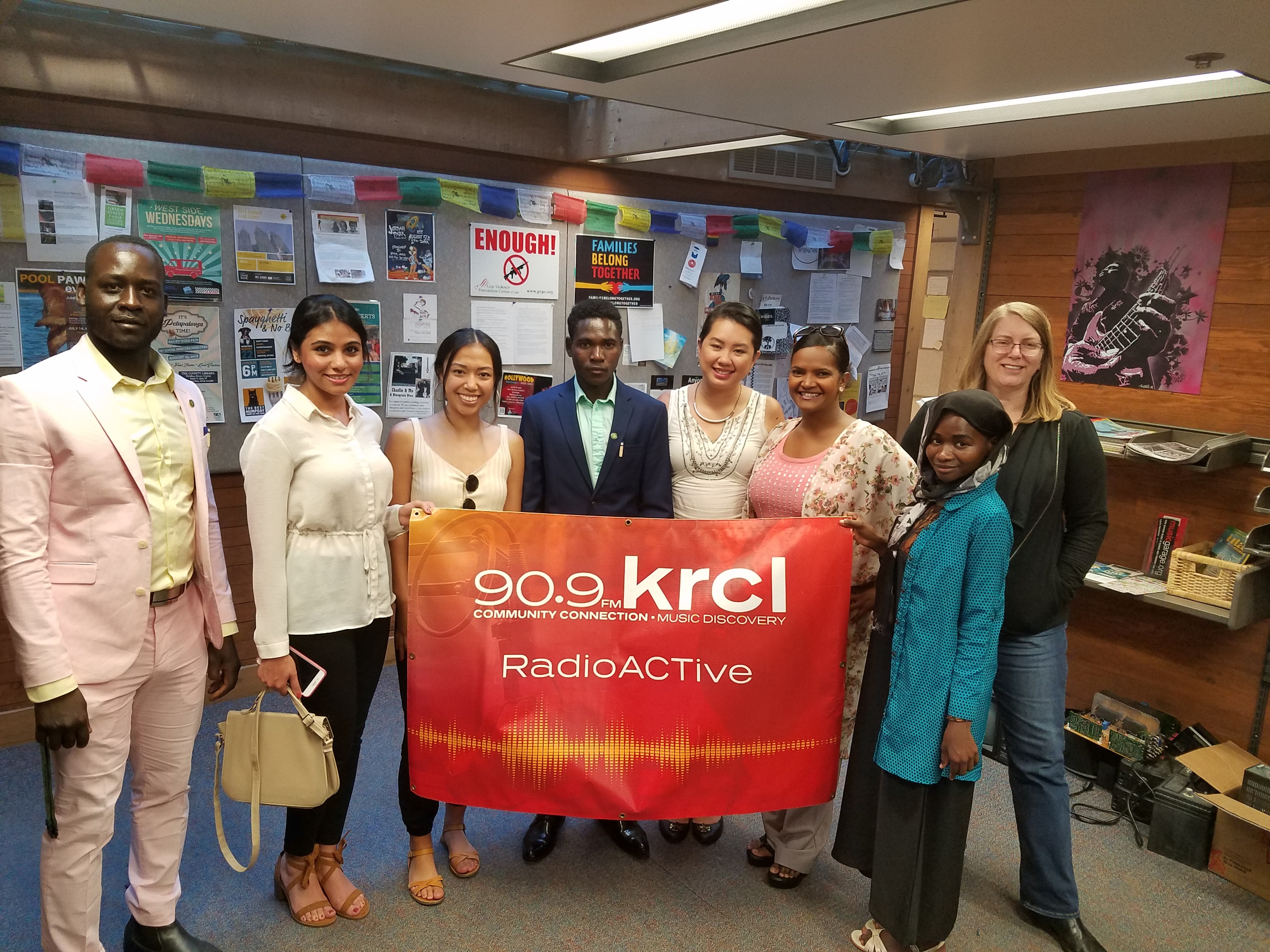 2018 Pioneer Day Storytellers (L-R): Ibrahim Mohammed, Taiba Al Janabi, Lily Tran, Attieb Ismael, Angela Doan, Fatima Dirie, Samia Ibrahim, Lara Jones 
Resources:
The Know Your Neighbor Volunteer Program (KYN), a partnership between the Salt Lake City Mayor's Office and the state Refugee Services Office, pairs refugees in our community with volunteers who want to welcome, mentor, and help new Americans integrate into our community. Apply to Volunteer
Women of the World hosts volunteer orientation the first Monday of the month. The next orientation is Aug. 6, 5:30 p.m., at WoW's offices, 3347 S. Main St., SLC. Click here for more information.
RadioActive is a production of Listeners' Community Radio of Utah. Tonight's team included:
Host/Executive Producer: Lara Jones
Community Co-Host: Ma Black
Associate Producer: Billy Palmer