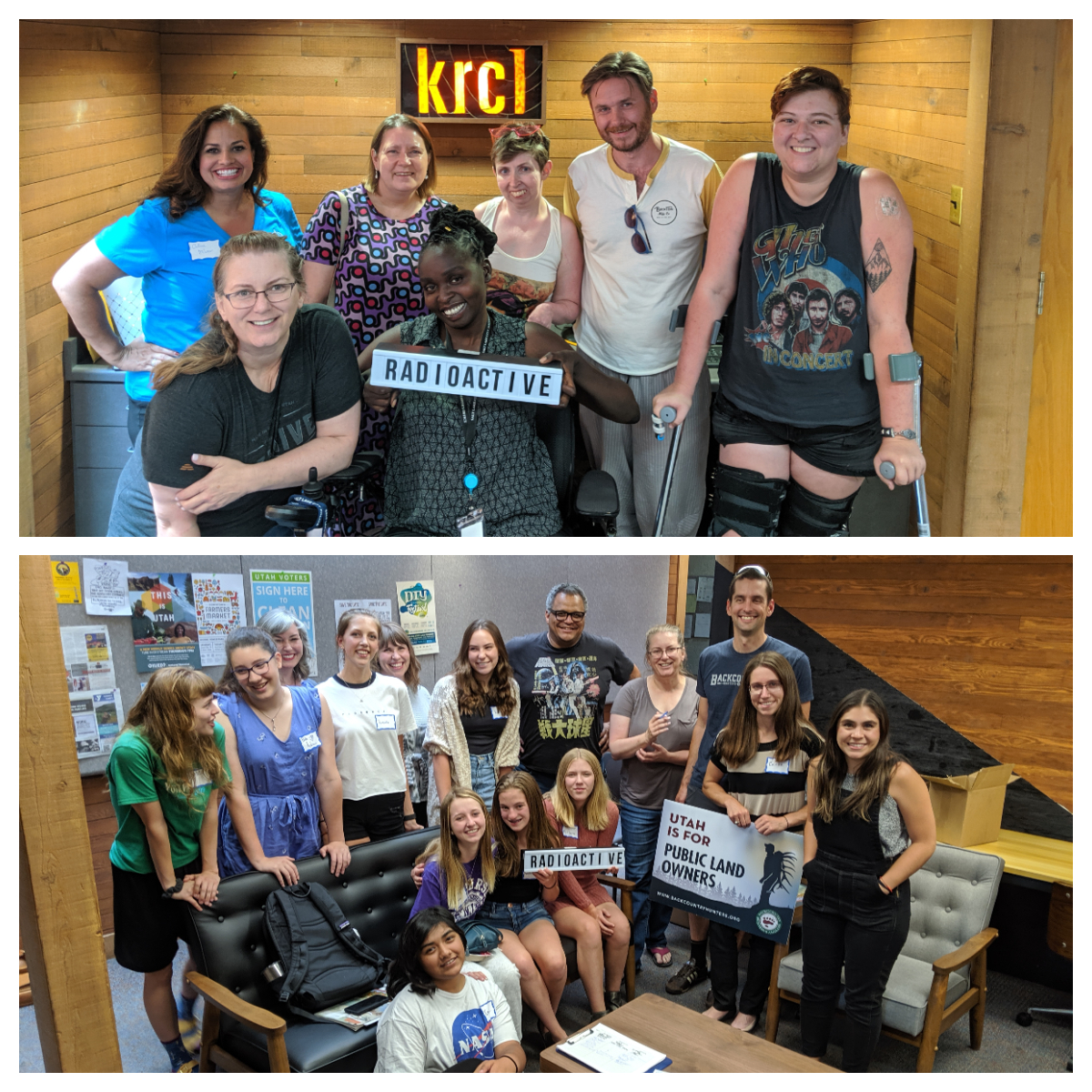 Debut of Community Co-Host Amy Dominguez. Backcountry update. Celebrating 29 years of the ADA. Preview of 'The Night Witches'.
Tonight's lineup:
RadioACTive welcomed Amy Dominguez as Tuesday Night Community Co-Host. A 2015 graduate of Westminster College, Amy co-founded the immigrants' rights group Unidad Inmigrante in 2016 and is a founding member of the migrant solidarity network Red de Solidaridad - Salt Lake.
Backcountry Hunters & Anglers - Utah Chapter update with Andrew Wike and Caitlin Curry.
Make sure you check out Wike's article "The End of the Road: Utah" on page 32 of the Backcountry Journal Summer issue. He discusses a recent petition from the UT governor's office to roll back protections on roadless areas in Utah established by the 2001 Roadless Rule.
Aug. 7: BHA + Klymit Pint Night, 7:00-9:00 p.m. at Fisher Brewing Company, 320 W. 800 S., SLC.
Aug. 28: Community discussion on hunting/angling and its/our impacts in conservation and public lands at Patagonia, SLC.
On Friday, the Disabled Rights Action Committee Utah (DRAC) and community partners will celebrate the anniversary of the Americans With Disabilities Act, which "prohibits discrimination against people with disabilities in several areas, including employment, transportation, public accommodations, communications and access to state and local government' programs and services." RadioACTive got a preview and a review of ADA past, present and future, with a panel discussion, featuring:
July 26: 29th Anniversary Celebration of the ADA, 3:00-6:00 p.m. at the Salt Lake City Public Safety Building, 475 S. 300 E., SLC. An afternoon of free food, music, games, face painting, and more.
This event will be fully accessible, featuring an ADA seating section, ASL interpreters and access to indoor bathrooms. The entrance to the event is on 300 East between 400 and 500 South. Take TRAX to Library Square and walk one-and-a-half blocks southeast. Parking is limited; however, free disabled parking is available at the library. Vouchers available at the library's info desk.
The Night Witches is a new play from Park City's Egyptian YouTheatre and playwright Rachel Bublitz. Debuting at the Great Salt Lake Fringe Festival next month, RadioACTive got a preview of the play, which is based on the true story of the first women to fly in combat flew for the Soviet Union during WWII. Guests:
Jamie Wilcox, Artistic & Managing Director, Egyptian YouTheatre
Alexandra Harbold, Director, The Night Witches
Cast members: Chelsea Cowley (Tatyana); Katherine Ward (Vera); E. Romero (Nina); Amanda Rossi (Polina); Kat Moss (Serafima); Laura Fryer (Zoya); Isabella Andrews (Raisa); Keegan Fitlow (Alexandra); Isabella Andrews (Irina).
July 30: The Night Witches, preview performance at Egyptian Theatre in Park City
Aug. 3-4, 9-11: The Night Witches, performances at Great Salt Lake Fringe Festival in Salt Lake City. Click here for tickets.
Got a story you'd like to share on the show or an issue you'd like us to cover? Record a voice memo on your smart phone, then email it to radioactive@krcl.org. Keep it under 3 minutes and be sure to include a name and phone number in the message.
Views, thoughts and opinions shared by guests are their own and do not necessarily reflect those of the hosts, board, staff and members of Listeners' Community Radio of Utah, 90.9fm KRCL. Tonight's RadioACTive team included:
Exec. Producer/Host: Lara Jones
Assoc. Producer: Billy Palmer
Community Co-Host: Amy Dominguez
###