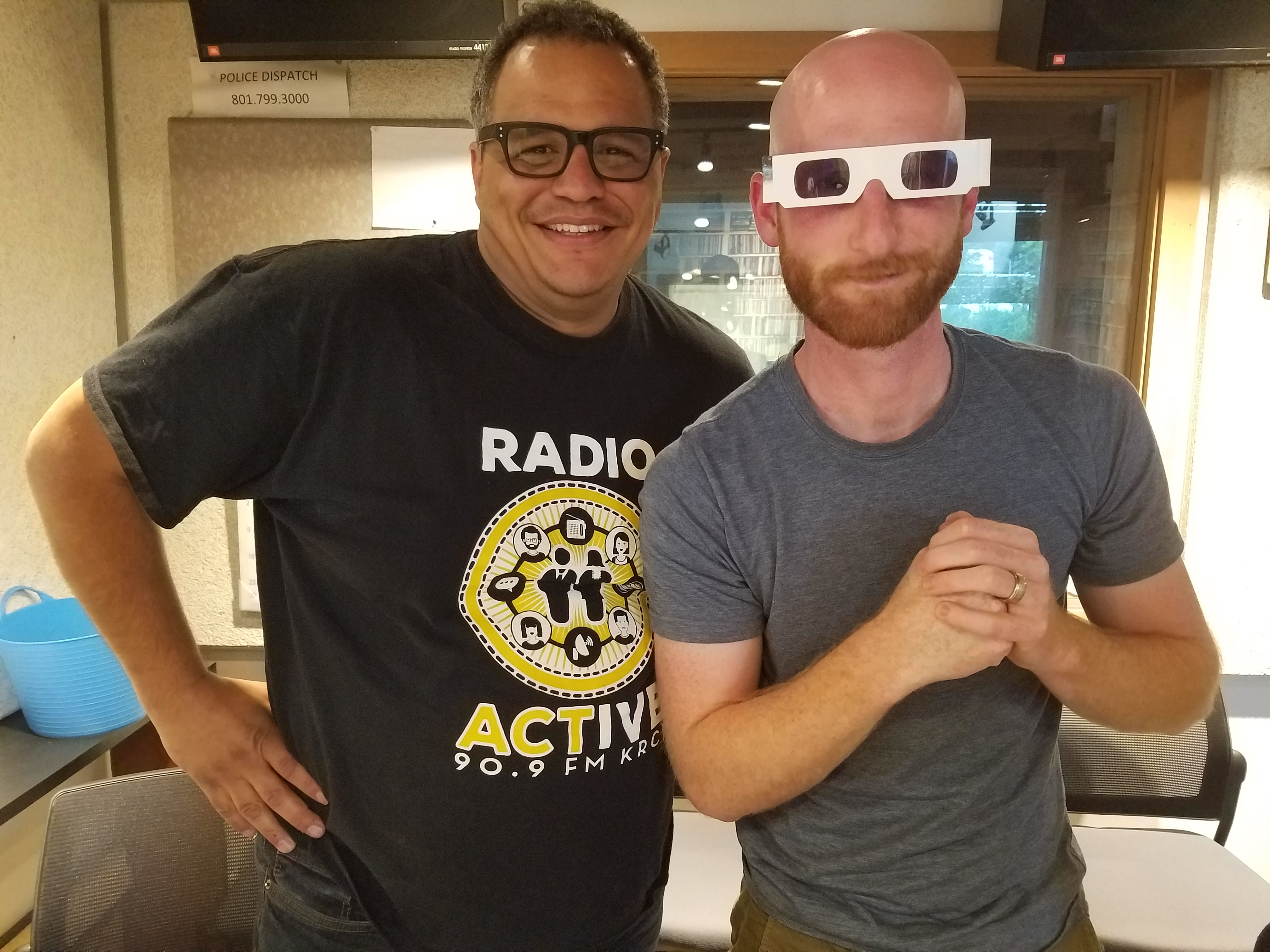 Voices from the Streets with Rachel Santizo, Sign Flyers, Fourth Street Film Festival, SLC District 4 Councilmember Derek Kitchen, Meet Your Maker featuring FuzePlay
Hosted by Lara Jones and Billy Palmer, tonight's show included:
Craft Lake City's Alex Porpora with FuzePlay, another local maker that will be featured in Google Fiber's Science, Technology, Engineering and Math (STEM) Building during the DIY festival August 11-13 at Gallivan Plaza. Want to volunteer at Craft Lake City? Click here. Note: In the picture above, City Councilmember Derek Kitchen is wearing Fuse Play's defraction glasses, which are worn when playing with the company's hackacble frisbee.
James Jarrard and Alex Meade of Fourth Street Clinic announced the first-ever Fourth Street Film Festival, Aug. 17 at Brewvies Cinema Pub. The fundraiser will feature a selection of short films on youth, adults, and LGBTQ+ individuals experiencing homelessness. Witness the difficulties and experiences homeless individuals through film. Engage through Q&A panels the challenges these communities face and learn more about the resources available to them. For more information and tickets to this 21+ event, click here.
As part of our occasional series Voices from the Street, we revisited the controversial new public awareness campaign in SLC that encourages the public to give to service providers, not panhandlers. Rachel Santizo and Billy Palmer shared an interview with a woman who calls herself a "sign flyer" and offered her point of view on the issue.
SLC District 4 Councilmember Derek Kitchen, fresh off a trip to D.C., on homeless issues, housing and transportation.