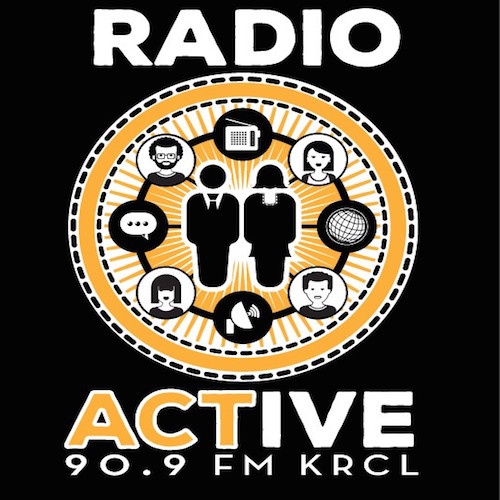 Republican National Convention
Tonight's show was hosted by Emily Means and Lara Jones:
On the RadioActive Report (begins at 06:53):
Matt Canham, Salt Lake Tribune: Utah delegates back in the middle of a rules fight on night two of the Republican National Convention.

Judi Hilman of VOTERISE talks about getting millennials registered to vote. The non-partisan group will offer voter registration at the Twilight Concert Series, which starts Thursday.
More fallout from the algal bloom at Utah Lake: SLC has closed the pond at Liberty Park "out of an abundance of concern." Note: Salt Lake City's drinking water comes from a different source and is NOT impacted by this issue. Click here for today's update from Utah's Department of Environmental Quality.

Tonight, Dr. David Parker hosting discussion for transracial families on interaction with police, 6 p.m., main City Library, Conference Room B, 210 E. 400 S., SLC. The Transforming Together: Strengthening Police-Community Relations is this Thursday, July 21, 6 p.m. at Sorenson Unity Center, 1383 S. 900 West, SLC. Attendees encouraged to arrive by 5:30.
Guests and topics included on the show (begins at 29:40):
Music featured on the show:
James Brown -- Funky President

The Black Keys -- Countdown

Vampire Weekend -- Run
If you have an idea -- guest, topic, something new -- for RadioActive, send an email to radioactive@krcl.org or post it to our new Facebook page.