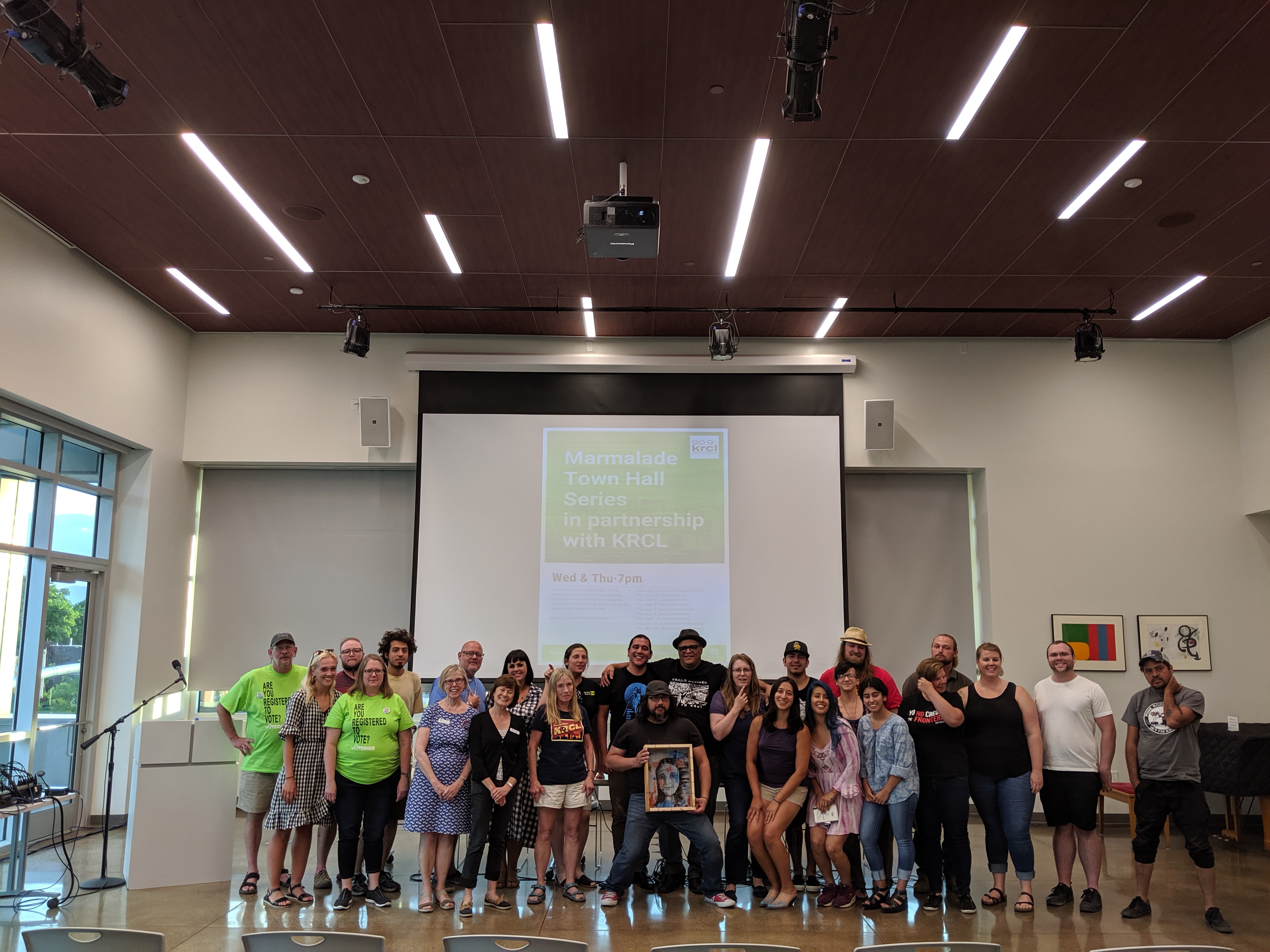 KRCL's, Marmalade Town Hall: Community Organizing NextGen
Tonight's Lineup:
We bring you the latest of our KRCL, Marmalade Town Hall Series at the Marmalade Branch, Salt Lake City Public Library:
Community Organizing Next Gen with Panelists:
The town hall discussion took place on July 11th 2019.
Got a story you'd like to share on the show or an issue you'd like us to cover? Record a voice memo on your smart phone, then email it to radioactive@krcl.org. Keep it under 3 minutes and be sure to include a name and phone number in the message.
Views, thoughts and opinions shared by guests are their own and do not necessarily reflect those of the board, staff and members of Listeners' Community Radio of Utah, 90.9fm KRCL. Tonight's RadioACTive team included:
RadioACTive is a production of Listeners' Community Radio of Utah. Tonight's team included:
Exec. Producer/Host: Lara Jones
Assoc. Producer/Host: Billy Palmer
###