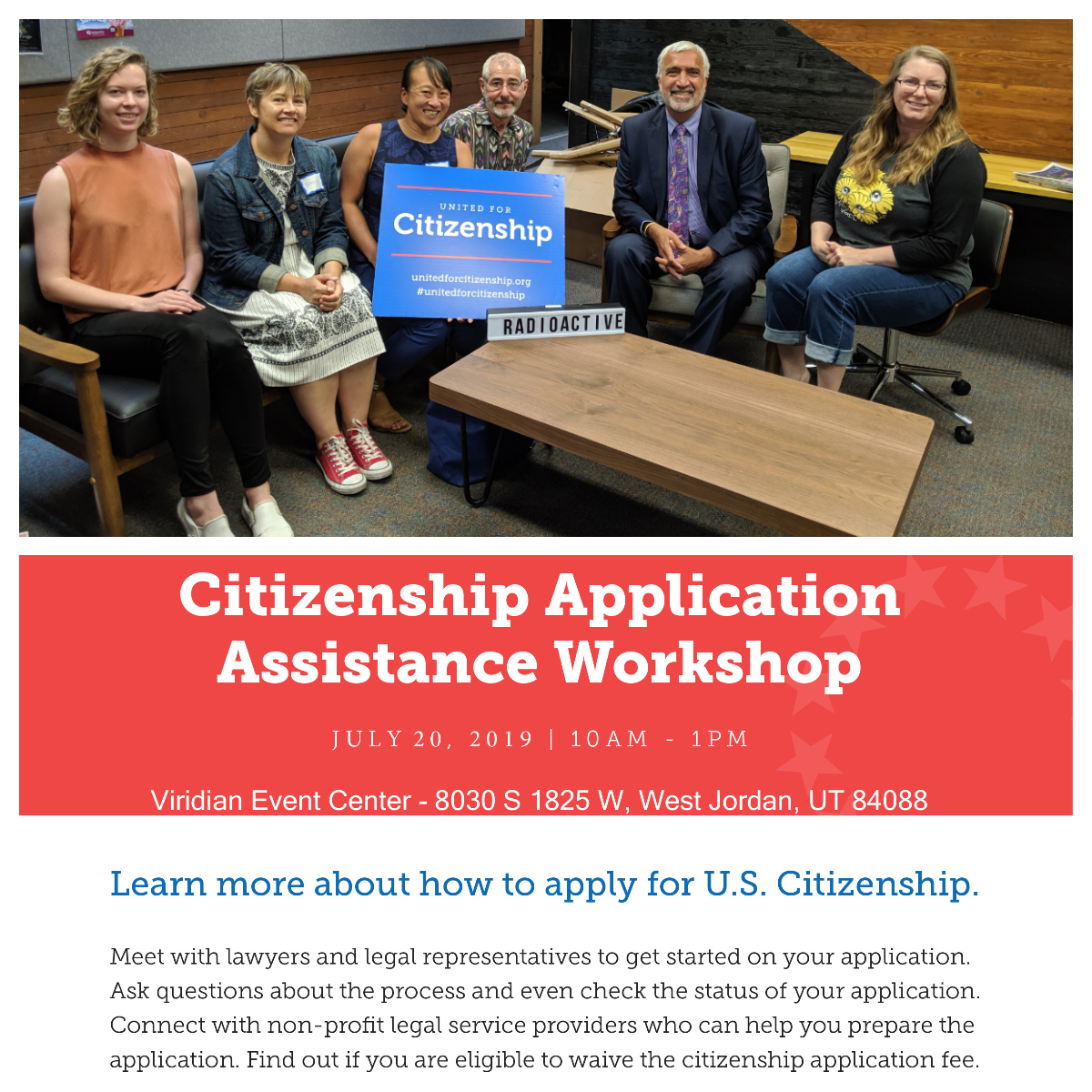 How to become a citizen with SL County's United for Citizenship program. Plus, open phones with SL County DA Sim Gill
Tonight's lineup:
In Salt Lake County more than 22,000 permanent legal residents are eligible for naturalization but have yet to apply. Recurring workshops in our community may help. Guests: Ze Xiao and Marti Woolford of Salt Lake County's United for Citizenship program.
Open phones with Salt Lake County District Attorney Sim Gill.
He holds open office hours for the public on Fridays. If you would like to reserve a spot, you may contact Deana Stith at 385-468-7685 or dstith@slco.org to schedule an appointment.
Got a story you'd like to share on the show or an issue you'd like us to cover? Record a voice memo on your smart phone, then email it to radioactive@krcl.org. Keep it under 3 minutes and be sure to include a name and phone number in the message.
Views, thoughts and opinions shared by guests are their own and do not necessarily reflect those of the board, staff and members of Listeners' Community Radio of Utah, 90.9fm KRCL. Tonight's RadioACTive team included:
Exec. Producer/Host: Lara Jones
Assoc. Producer: Billy Palmer
Community Co-Host: Nick Burns
Volunteer: Natalie Benoy
###