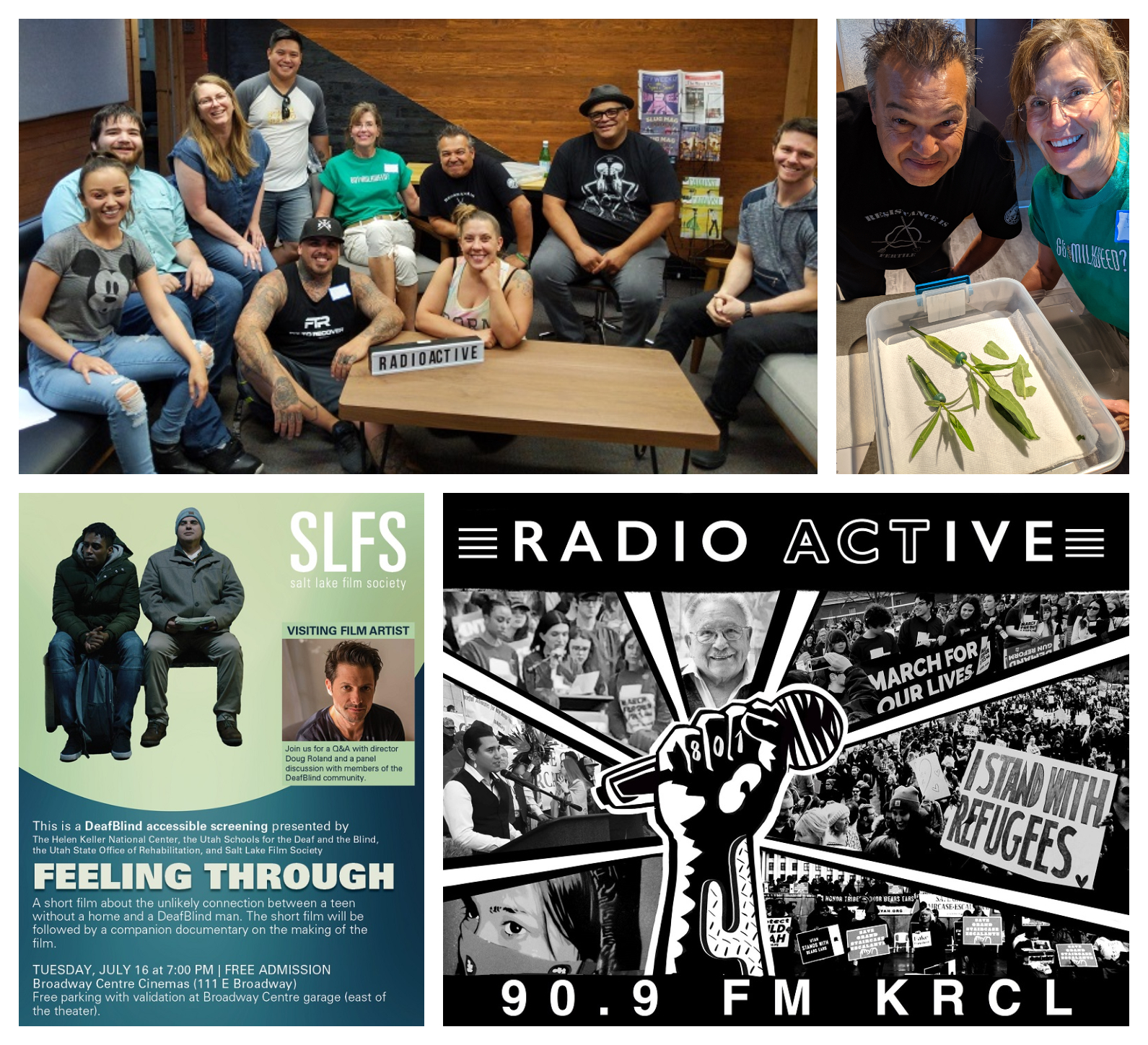 Live music from Kalli Therinae, #UrbanFarmReport with Monarchs of the Wasatch and Farm-to-Fork with Red Acre Center, Lights for Liberty Vigil Tonight @ 9, Feeling Through short film/doc, Flourish Bakery readies new food truck
Tonight's lineup:
Live and homegrown music from Kalli Therinae, backed by Ben Rhodes of Scarlet City.
Setting the tone for tonight's Lights for Liberty: A Vigil to End Human Detention Camps with co-organizer Phelan Acheson. The event starts at 9:00 p.m. at 451 S. State St., SLC. Other Lights for Liberty vigils are being held tonight in Ephraim, Logan, Ogden and St. George, Utah, in solidarity with thousands of people gathering worldwide to protest the inhumane conditions faced by migrants.
Filmmaker Doug Roland, who will be in SLC for a free screening of Feeling Through, the first-ever film to feature a DeafBlind actor in a lead role. Roland based the film on his own encounter with a DeafBlind man in New York City almost eight years ago.
#UrbanFarmReport, featuring:
Got a story you'd like to share on the show or an issue you'd like us to cover? Record a voice memo on your smart phone, then email it to radioactive@krcl.org. Keep it under 3 minutes and be sure to include a name and phone number in the message.
RadioACTive is a production of Listeners' Community Radio of Utah. Tonight's team included:
Exec. Producer/Host: Lara Jones
Assoc. Producer: Billy Palmer
Community Co-Host: Aldine, KRCL's Punk Rock Farmer
Audio Engineer: Sullivan Phetchanpheng
Volunteer: Siya Mali
###