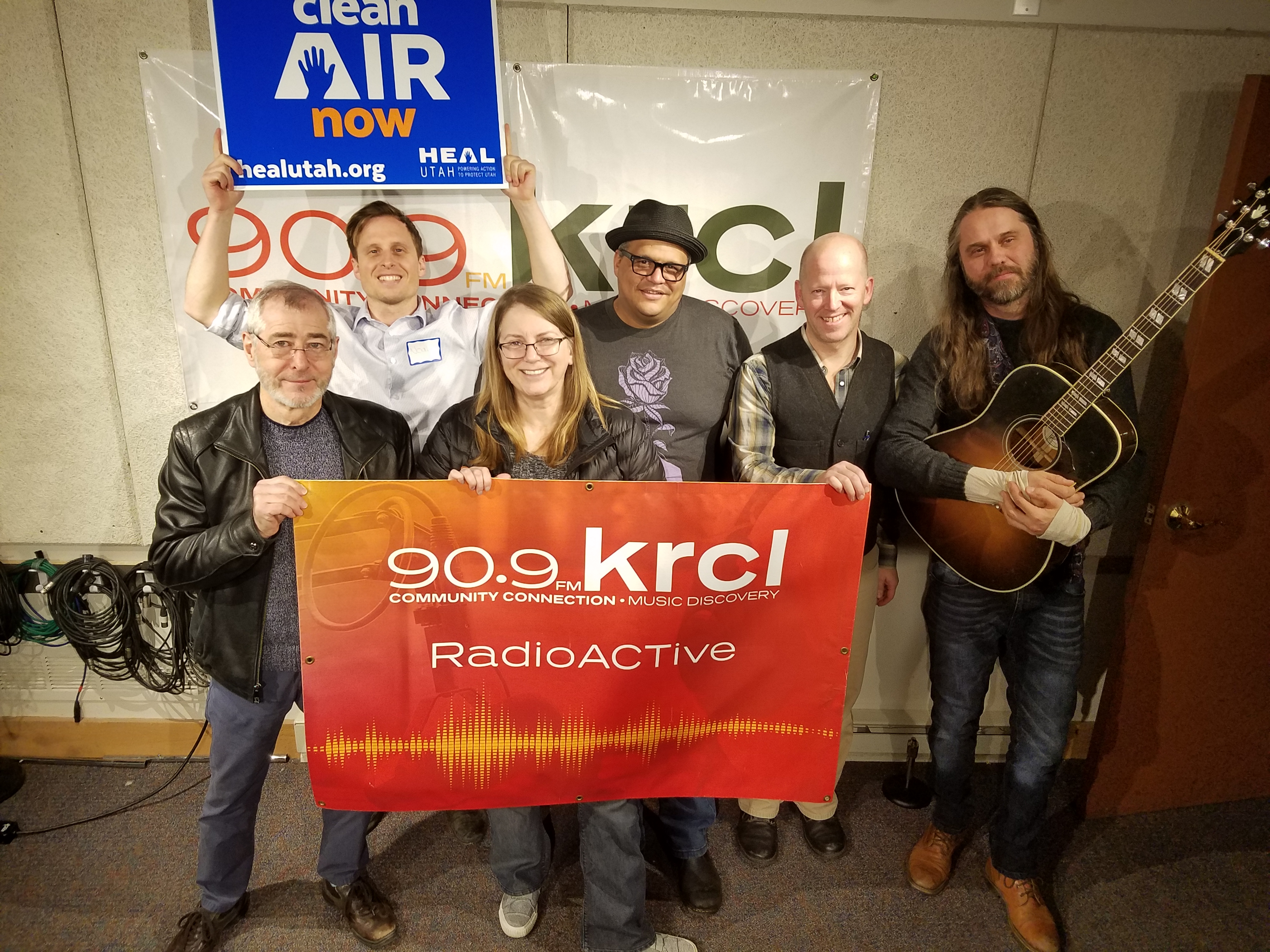 Live music from Rick Gerber, Male Allies and Women in the Workplace, HEAL Utah and Utah Rivers Council on Citizen Lobbying, Environmental Issues During the Legislative Session
Tonight's lineup:
Live music tonight from Badfeather's Rick Gerber, one of the 20+ locals playing the annual Sam Slam @ The Yes Hell in Ogden this Friday. Tickets: $12 at the door, or $10 with a food donation to the YCC Family Crisis Center in Ogden or warm clothing for #TheNikInitiative rack out front of the bar.
The Utah Women & Leadership Project - UWLP released a new report this week: Strategies that Male Allies Use to Advance Women in the Workplace. Dr. Susan Madsen walked us through the project, which focused on understanding the behaviors and strategies of men who successfully support women in advancing in workplace settings.
January 18, 2019: Real Women Run Celebrating the Political Kaleidoscope; 5:30 PM – 7:30 PM; YWCA Utah, Salt Lake City, UT (register here).
January 19, 2019: Real Women Run Winter Training; 8:00 AM – 4:00 PM; SLCC Miller Campus, Sandy, UT (register now here).
January 19, 2019: Women's Wave Rally Provo, 10:00 a.m. at the Utah County Courthouse; this is a student-led rally that encourages women to use their voices to tell their stories, vote, lobby, be active in the community, and be good allies to sexual assault survivors (details on website and Facebook).
Christine Mikell, Cottonwood Heights City Council District 4, on the city's decision earlier this week to transition to 100 percent clean, renewable energy. It joins three other cities in Utah -- Salt Lake City, Moab, and Park City -- and Summit County in establishing this goal. The city council voted unanimously to pass a resolution adopting a goal of achieving 100 percent clean, renewable electricity for city operations by 2022 and community-wide by 2032.
Green agenda at the People's House: RadioACTive got a preview from Noah Miterko of HEAL Utah and Zach frankel of the Utah Rivers Council about the upcoming legislative session here in Utah. They are working together on environmental issues and concerns, and they invite you to join them:
Got a story -- or poem -- you'd like to share on the show? Record a voice memo on your smart phone, then email it to radioactive@krcl.org. Keep it under 3 minutes and be sure to include a name and phone number in the body of the message.
RadioACTive is a production of Listeners' Community Radio of Utah. Tonight's team included:
Exec. Producer/Host: Lara Jones
Assoc. Producer: Billy Palmer
Community Co-Host: Nick Burns
Volunteer: Natalie Benoy