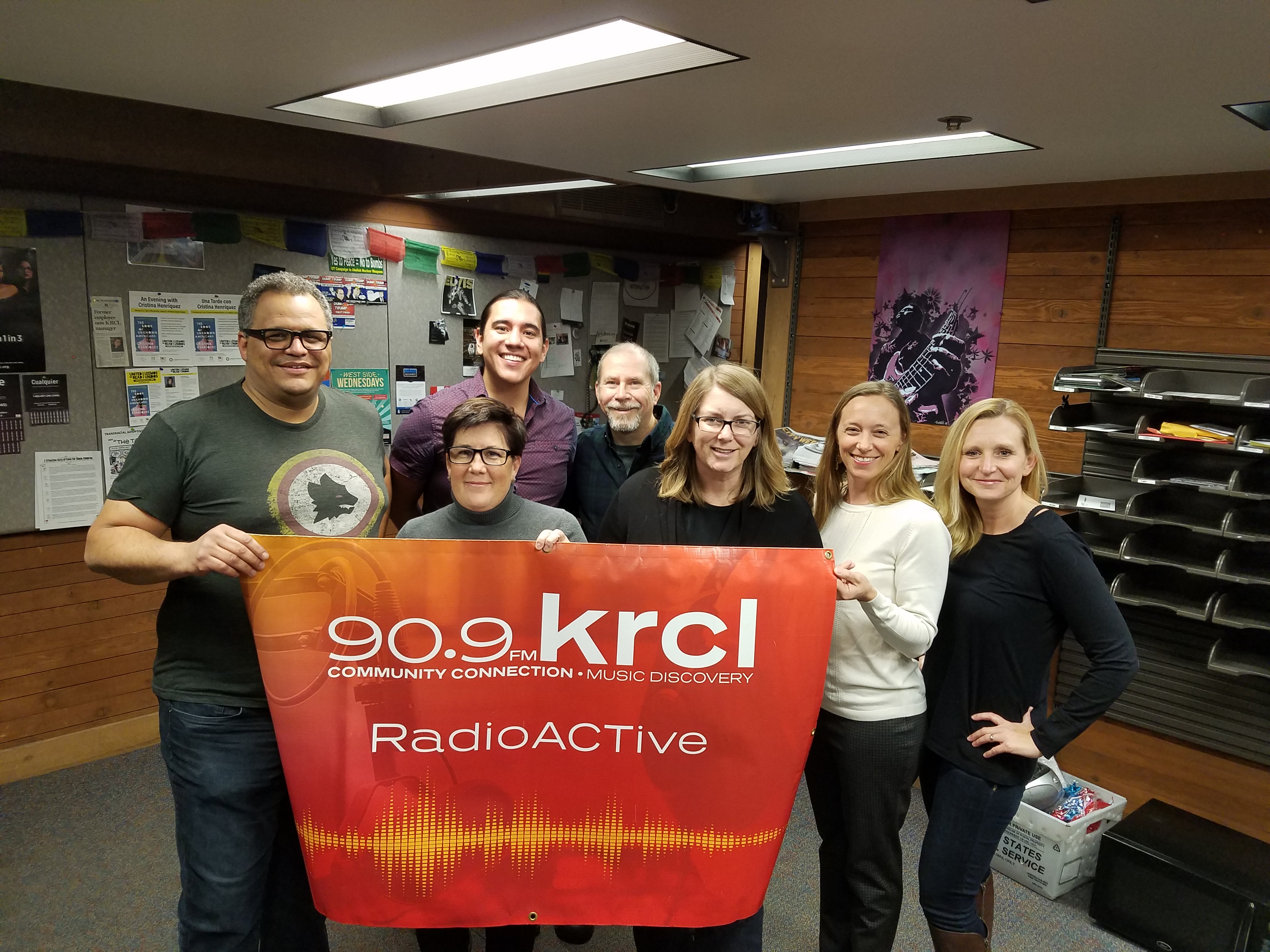 Legislative Priorities for Grassroots Groups -- YWCA of Utah, Utah Dine Bikeyah, SUWA, Action Utah
Hosted by Lara Jones and Billy Palmer, tonight's show featured:
Maryann Martindale from the board of the YWCA of Utah's Real Women Run program. Martindale provided an update on the group's plans for the 2018 legislative session, Real Women Run and its winter training later this week, and immediate needs for the women and children it serves.

Jan. 13: Real Women Run Winter Training, 8:00-3:30 at Salt Lake Community College, 9750 S. 300 W., Sandy. Hosted by YWCA Utah and Real Women Run. Jennifer Napier-Pearce, the award-winning editor of The Salt Lake Tribune, will give the keynote address. The full-day training will feature workshops for everyone: current candidates and campaign managers, future candidates looking for information on where to start, and women who want to get more involved in public service. Registration includes lunch. Register now at ywcautah.org/wintertraining.

SUWA's Dave Pacheco and Braidan Weeks of Utah Diné Bikéyah, the grassroots Native American organization gearing up to oppose what it calls Utah Rep. John Curtis' Bears Ears Giveaway Bill.

Tonight's featured grassroots activist group: Action Utah, a network of activists entering its sophomore year with big plans for this year's state legislative session. Co-founder Andrea Himoff and policy director Carrie Butler talked about the group's plans and how you can join them in the People's House this legislative session.
Resources:
Salt Lake County Health Department hotline for Hepatitis A: 385-468-INFO (4636)

January is National Radon Action Month and Utah residents can test their homes for $9 by going to the Utah Department of Environmental Quality's website for radon.utah.gov. DEQ will be giving away 100 free radon test kits throughout the month of January 2018.

This January, National Blood Donor Month, the American Red Cross has an urgent need for blood and platelet donors of all blood types to make an appointment to give now and help address a winter blood donation shortage.

Eligible donors can find a blood or platelet donation opportunity and schedule an appointment to donate by using the free Blood Donor App, visiting redcrossblood.org or calling 1-800-RED CROSS (1-800-733-2767). Donation appointments and completion of a RapidPass are encouraged to help speed up the donation process. RapidPass lets donors complete the pre-donation reading and answer the health history questionnaire online, on the day of their donation, by visiting redcrossblood.org/rapidpass from the convenience of a mobile device or computer, or through the Blood Donor App.

While all blood types are urgently needed, there is a more critical need for the following blood and donation types right now:

Platelets: The clotting portion of blood primarily given to cancer patients during treatment and always in great demand.

Type O negative: The blood type that can be transfused to almost everyone and is what doctors reach for in trauma situations.

Type B negative: The blood type that can be transfused to type B Rh-positive and negative patients.

Type AB: The plasma type that can be transfused to almost everyone and can be donated through a platelet or plasma donation, where available, or during a regular blood donation.