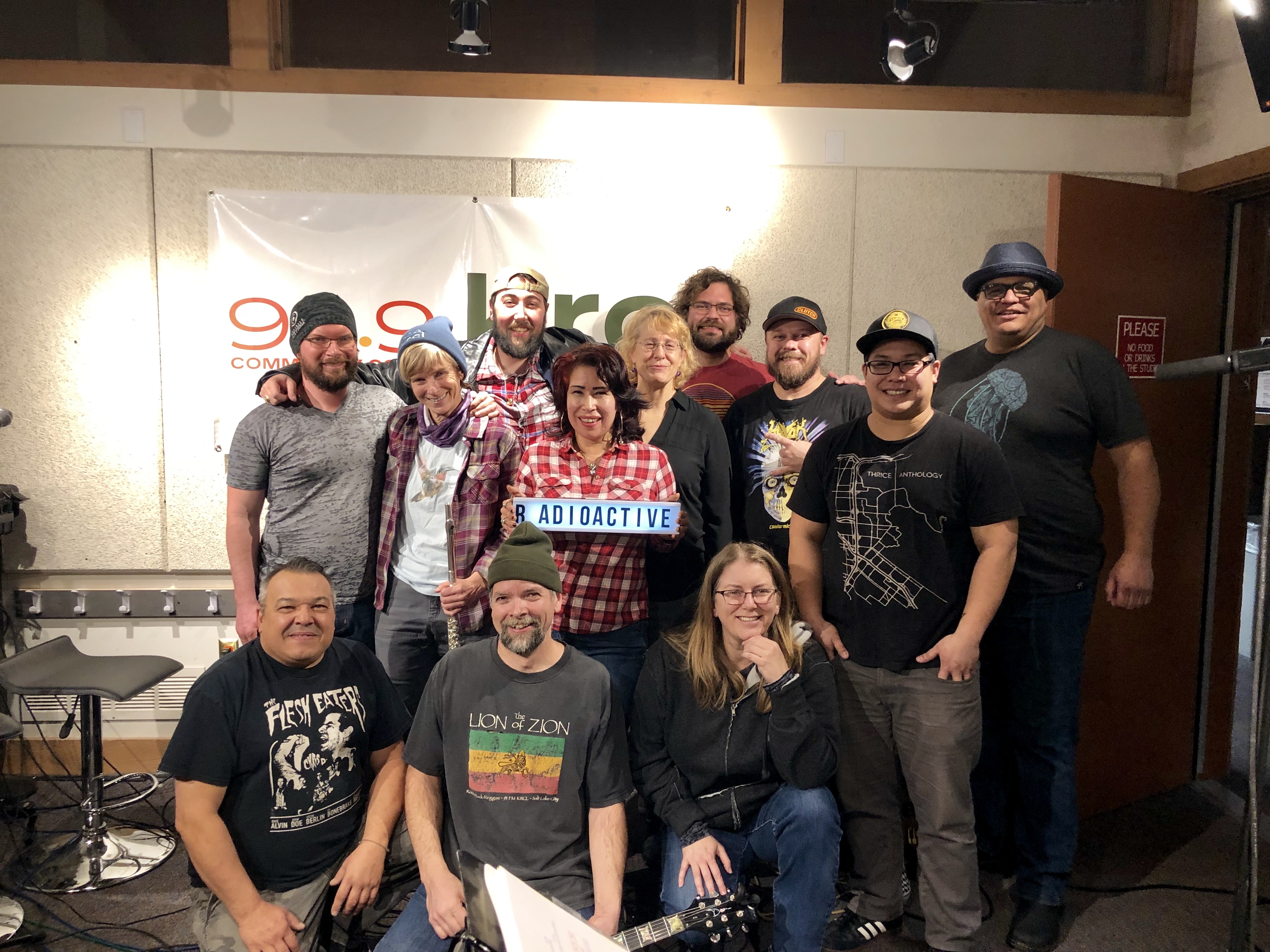 Live and homegrown music from Sweet Guthrie, #UrbanFarmReport with New Roots Charter School, Small Farm Conference
Tonight's lineup:
Live and homegrown music from Sweet Guthrie Music.
Never too old to rock n' roll. Hillary McDaniel of Rock N' Roll Camp For Girls - SLC stopped by to talk about Slay Lake City, which is now accepting applications from adult campers and volunteers. Camp runs Feb. 16-18, 2019.
Utah Small Farm Conference with founder Symbria Patterson of Red Acre Farm and Joel Salatin, 61, who calls himself a Christian libertarian environmentalist capitalist lunatic farmer.
Who's teaching the next generation of urban farmers? Meet Roots Charter High School, which opened its farm-based classrooms in West Valley in 2015. Guests included Farm Manager Libby Baum, teacher Joe Montoya, and student Jenna Peterson.
Got a story you'd like to share on the show? Record a voice memo on your smart phone, then email it to radioactive@krcl.org. Keep it under 3 minutes and be sure to include a name and phone number in the body of the message.
RadioActive is a production of Listeners' Community Radio of Utah. Tonight's team included:
Exec. Producer/Host: Lara Jones
Assoc. Producer: Billy Palmer
Community Co-Host: Aldine Strychnine, KRCL's Punk Rock Farmer
Audio Engineer: Sullivan Phetchanpheng of Lights & Sound Studio
Audio Intern: Trevyn Porter
Volunteer: Sarah Thacker