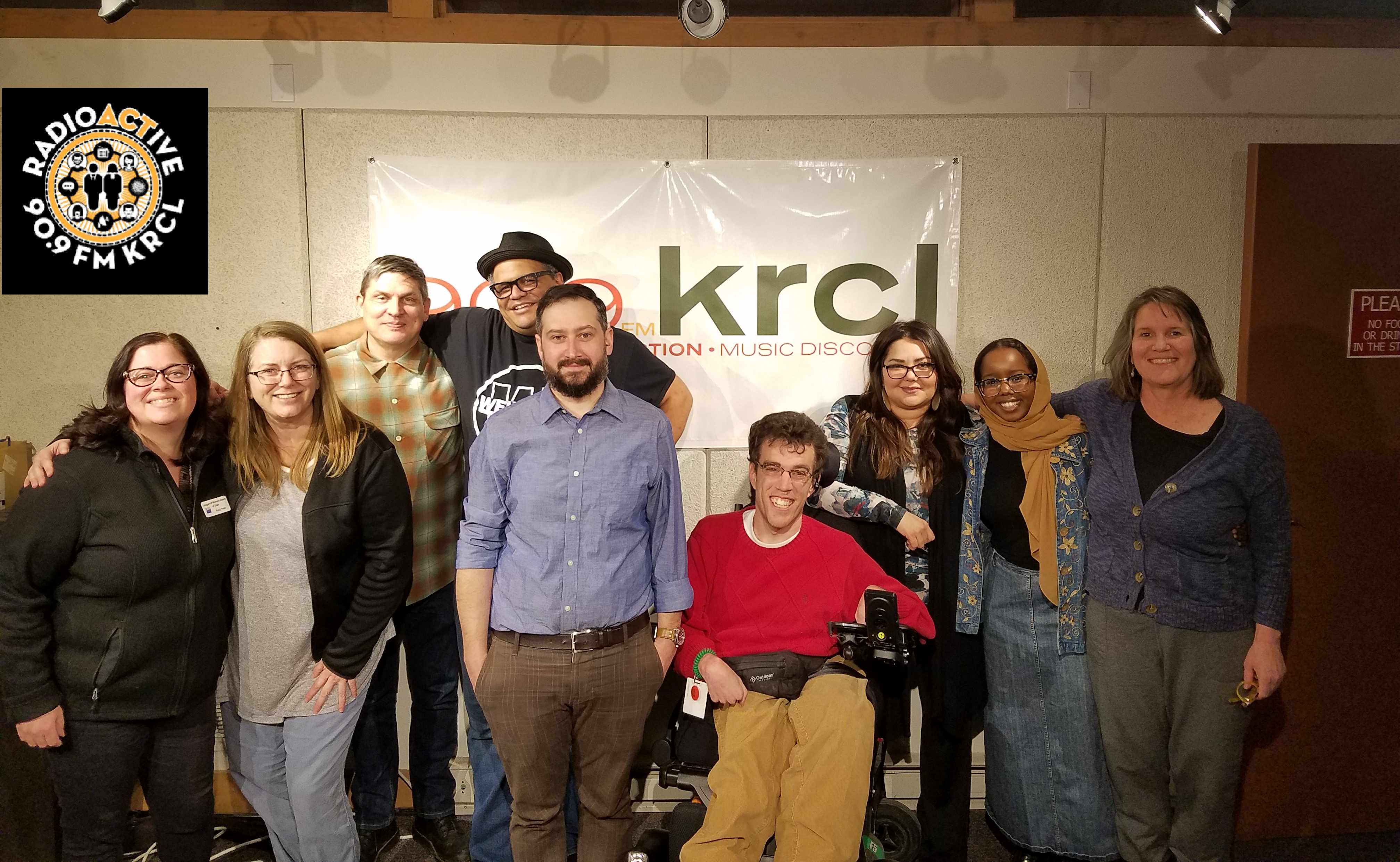 Cure for Cancer? Tribute to Archie Archuleta, Community Forum on the Inland Port, Day 2 at the Utah Legislature with League of Women Voters of Utah, Action Utah, Disability Law Center and SUWA, #Sundance2019 update with Sneaking Into Movies.
Tonight's lineup:
Dr. John Sweetenham, Physician in Chief and Senior Director of Clinical Affairs at Huntsman Cancer Institute in Salt Lake City. Sweetenham responded to news out of Israel from a company claiming to have found the cure for cancer. Here's a longer interview with Dr. Sweetenham on the subject:
Tribute to Archie Archuleta, who passed away recently. His last visit to the show was Dec. 18, 2018, which was International Migrants Day to read his original essay, "Fear as an instrument of immigration reform." As he noted that evening, it wasn't a new piece:
Rep. Angela Romero, a close family friend, said in a Facebook post earlier today that Archuleta's family is planning a community celebration for March 2. She wrote: "I have also been asked, 'how can we support Archie's family?' As you know, Archie was committed to social justice. His activism centered around PEACE, JUSTICE and EQUALITY for ALL. In lieu of flowers, the family has asked that people make a donation to Crossroads Urban Center or the Chicano Scholarship Fund in Archie's name."
Deeda Seed from the Coalition for Port Reform talked about this Saturday's Community Forum on the Inland Port, 9:00 a.m. to 1:30 p.m. in the Zion Building at the Utah State Fair Park, 155 N. 1000 W., SLC.
This FREE community forum will examine the ecological and community impacts of the proposed Utah inland port, a large-scale truck, train and plane freight transfer facility on 16,000 acres of land within SLC (mostly), Magna and WVC.

Discuss the risks of increased diesel truck and train traffic, the threats to air quality, the potential for water, light and noise pollution and loss of wildlife habitat.

Learn the details, hear from national experts on how to stop pollution caused by ports, and be involved in shaping the future of this project and our community. Hosted by Community Coalition for Inland Port Reform, League of Women Voters of Utah, Great Salt Lake Audubon, Westpointe Community, Utah Physicians for a Healthy Environment, and SLC Air Protectors.
Legislative updates on Day 2 of the General Session of the Utah Legislature, featuring:
#Sundance2019 with Davey Parrish of Sneaking Into Movies. For more of KRCL's Sundance coverage, click here and follow us on Facebook, Twitter and Instagram.
Got a story you'd like to share on the show? Record a voice memo on your smart phone, then email it to radioactive@krcl.org. Keep it under 3 minutes and be sure to include a name and phone number in the body of the message.
RadioACTive is a production of Listeners' Community Radio of Utah. Tonight's team included:
Exec. Producer: Lara Jones
Assoc. Producer/Host: Billy Palmer
Community Co-Host: Ma Black
Volunteer: Saida Dahir