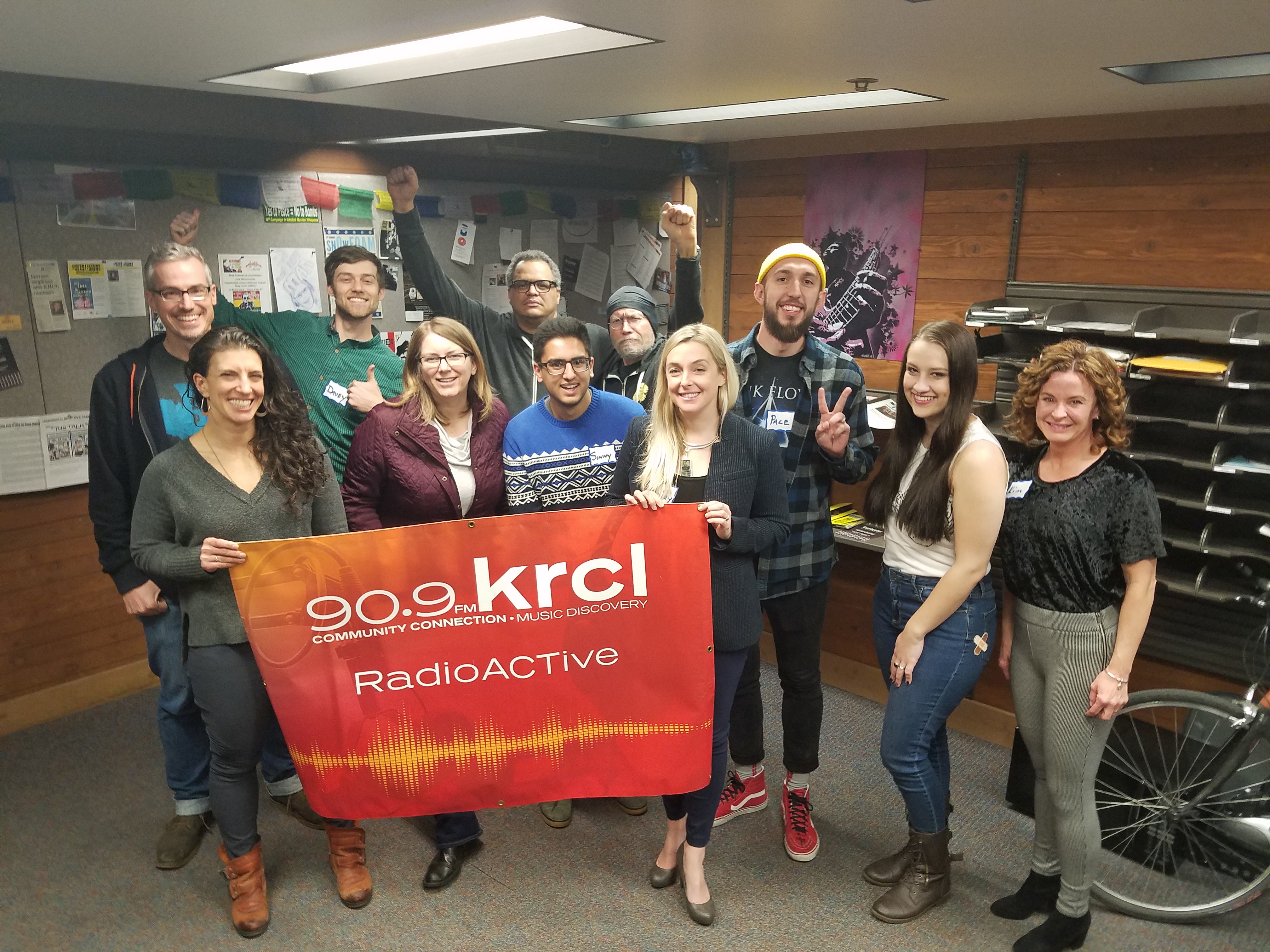 Worldwide Debut of Our Land, Frontside Sessions Launches, Legislative Update, College Panel on Social Justice, and More
Hosted by Lara Jones and Dr. Dave, tonight's show featured:
The worldwide debut of Our Land, a protest song by Alexis Krauss & The Our Land Collective.

All proceeds from the sale of this song and related merchandise (via partners Bandcamp and Revolutions Per Minute) will directly fund the Utah Diné Bikéyah's legal effort to reinstate protection for the entire Bears Ears National Monument. Utah Diné Bikéyah is a 501(c)3 nonprofit organization that works to preserve the culturally significant ancestral lands of indigenous communities. CLICK HERE for more details.
Peggy Carrico, The League of Women Voters of Utah, with a recap of Day 8 of 45 of Utah's legislative session.

The League joins RadioActive Monday-Thursday during the legislature's 45-day session. Click here for the 2018 Legislative Session bills and resolutions the League is following.

Each Wednesday during the session, the League meets at 11:30 a.m. in the Seagull Room next to the Senate Cafeteria for a brown bag review of what is coming up in the session.
Davey Davis of the Utah Film Center and Chinese-American filmmaker Nanfu Wang on I Am Another You, a documentary in which Wang follows a young drifter she meets on the streets in Florida. Fascinated by his choice and rejection of society's rules, Nanfu follows Dylan with her camera on a journey that takes her across America and explores the meaning of freedom – and its limits.

ONE NIGHT ONLY: The Utah Film Center will hold a free screening of I Am Another You Tuesday, Jan. 30, 7 p.m. at the Salt Lake City Library, 210 E. 400 S., SLC. John Olsen, Dylan's father and a police officer, will be there for a post-film Q&A.
Debut of a new music series: Frontside Sessions — Music with a Mission. KRCL is privileged to be the local media partner. RadioActive spoke with organizers Hilary Arens, Director of Sustainability & Water Resources at Snowbird; Eric Walle of CLIF Bar GreenNotes; Lindsay Borgione of Protect Our Winters; and Ashley Miller of Breathe Utah.

Jan. 31: Frontside Sessions will feature alternative indie rockers Magic Giant, recently named by Rolling Stone as one of the "10 Artists You Need to Know." Entry to this performance is only available to people who earn the most points online by visiting FrontsideSessions.com, or by showing up to Snowbird on January 31 and earning a chance to attend this exclusive event by taking the following actions:

Pledging to vote or signing up for election reminders through Rock the Vote.
Signing up for the Protect Our Winters newsletter and encouraging others to do so via social media.
After taking one of the above actions, sharing a special link to FrontsideSessions.com with friends via social media.
From the college campus to RadioActive, a Dr. Dave-led student panel on social justice issues, featuring:

Pace McConkie
Lucia Smith
Sonny Partola
Kim Muir