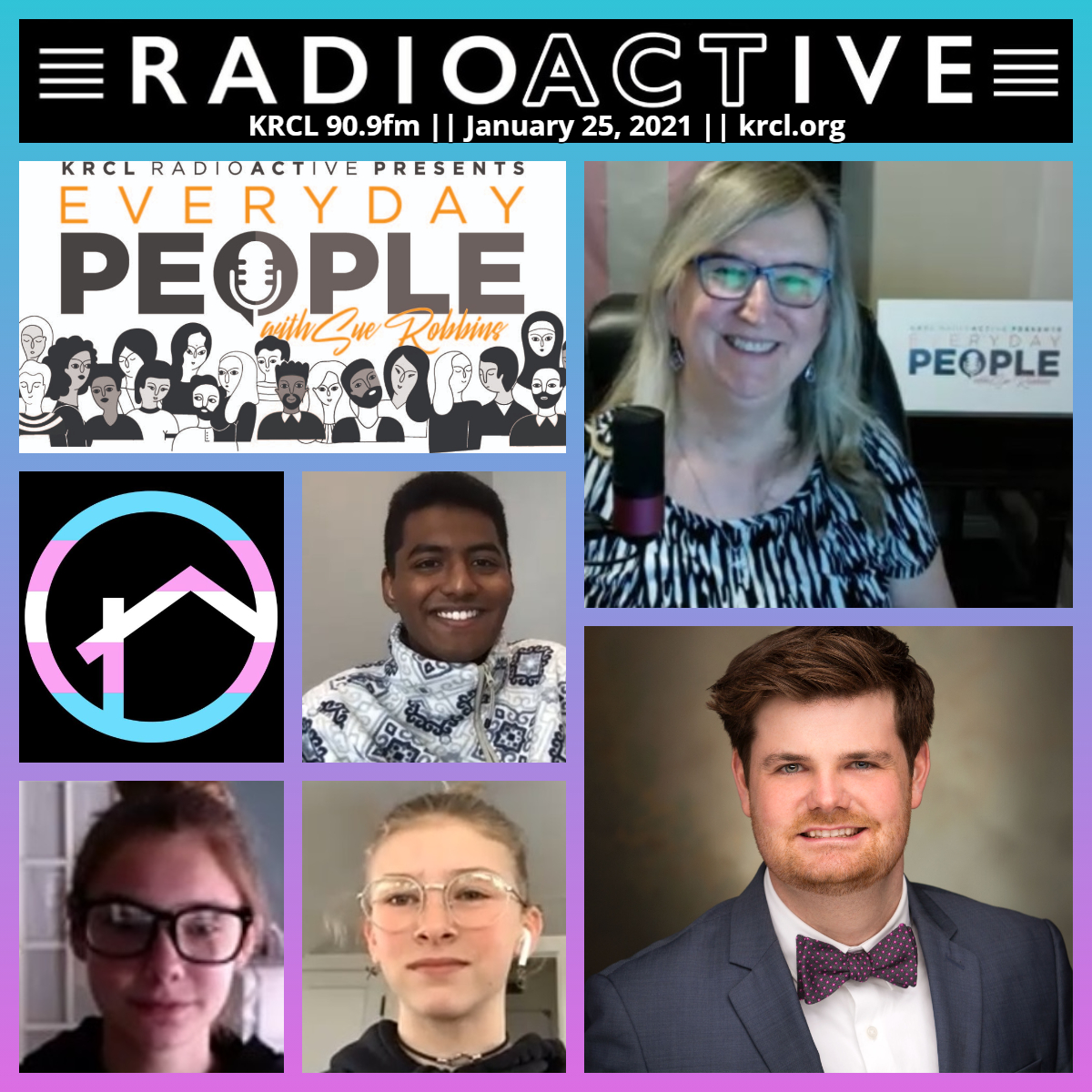 The #EverdayPeople edition of RA with Sue Robbins, featuring Encircle, an organization that 'stands as a beacon of hope where LGBT+ individuals can find understanding, information, and support within their families and communities.' Plus, SLC Councilmember Chris Wharton, Fridays for Future Movement, #3QuickPicks from the Utah Legislature.
Tonight's lineup:
Natalie Roberts and Zoe Barlow, Fridays for Future Utah. See them just about every Friday from 10a-2p striking for climate change in front of the Utah Capitol.
Lakshan Lingam of Encircle, which is getting ready to build a new youth center in Heber City. Encircle currently has houses open in SLC, Provo and St. George. If construction goes as expected, Encircle Heber should open in late 2021. Click here to see the nonprofit's plan for more houses in Utah, Nevada, Idaho and Arizona.
#EverdayPeople 1-on-1, featuring SLC Councilmember Chris Wharton.
Views, thoughts or opinions shared by guests are their own and do not necessarily reflect those of the board, staff or members of Listeners' Community Radio of Utah, 90.9fm KRCL. Tonight's RadioACTive team included:
Community Co-Host: Sue Robbins, Community Co-Host of Everyday People edition
Executive Producer: Lara Jones
Assoc. Producer: Billy Palmer
###