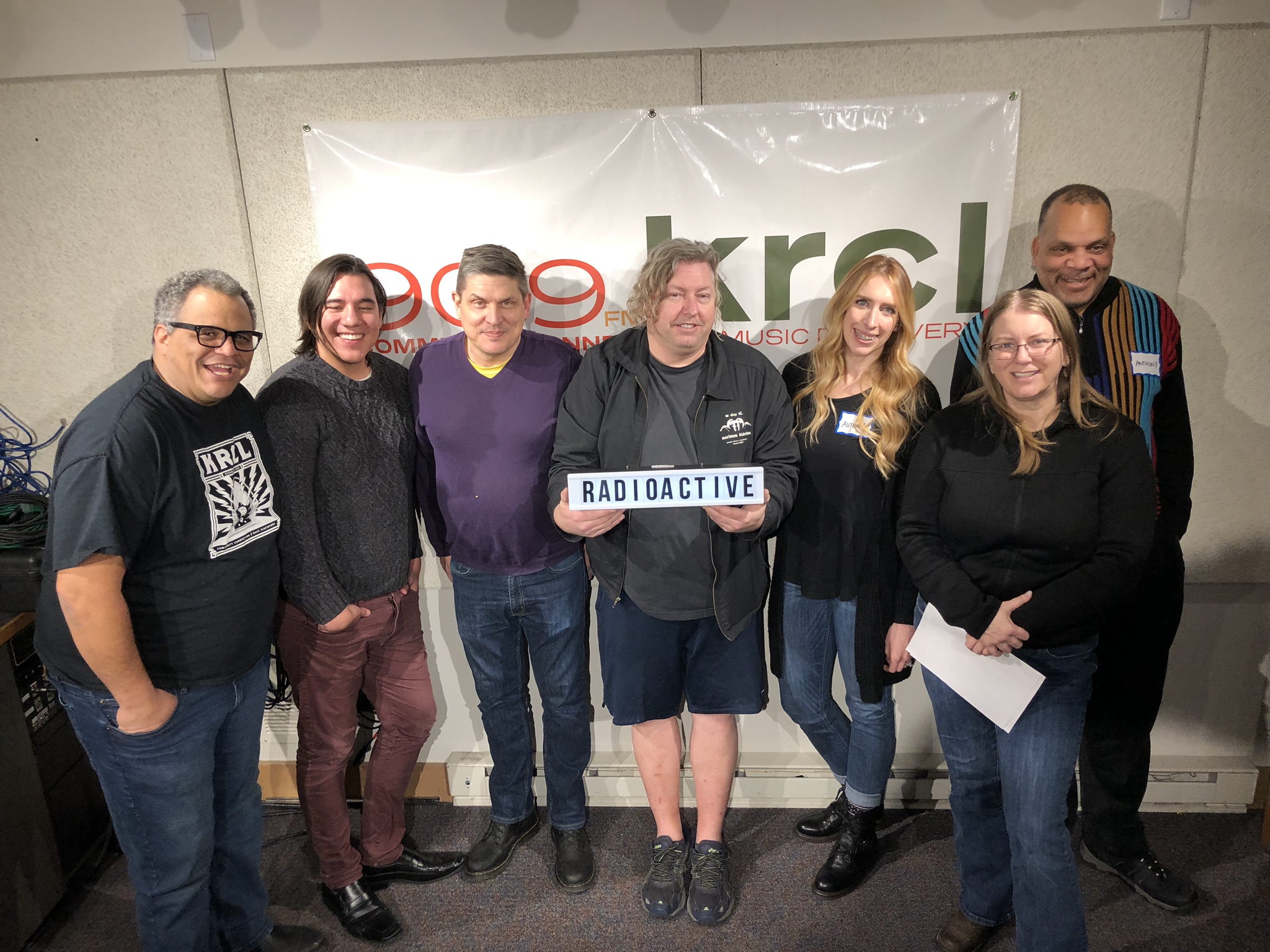 The KRCL's Sundance Team, Sneaking Into Movies, Autumn Thatcher, Business in Black, Rally Against Repeal
Stacy Stanford of Utah Health Policy Project, on the Rally Against Repeal: Protect Medicaid Expansion
Braidan Weeks, heard Sunday mornings on KRCL's Living The Circle Of Life shared part of an interview with Jeffrey Palmer, Director of Words from a Bear, a Documentary Premiere which is set for multiple screenings at the Sundance Film Festival.
You can hear an extended version of this interview on The Circle of Life this coming Sunday, January 27th
Film Maker, Anthony Brogdon talks about an upcoming screening of his film Business In The Black. A documentry about that examines the rise of black business in America. How slaves went to college, what racists did to destroy black business districts, Names of black millionaires in the 1800's and more.
4:00 p.m. Flow Art Space, 363 South 500 East, Ste 208, Salt Lake City.
Lara Jones and Billy Palmer share an interview with Virginia Pearce, Director Of The Utah Film Commission, and Film Producer, Natalie Metzger on Utah's Incentives Program.
KRCL's Sundance Coverage team share tips and tricks and give a preview of their most anticipated picks heading into the 2019 Sundance Film Festival
The Sundance coverage team:
You can follow our sundance coverage by clicking the Sundance tab here on our web sight.


Got a story you'd like to share on the show? Record a voice memo on your smart phone, then email it to radioactive@krcl.org. Keep it under 3 minutes and be sure to include a name and phone number in the body of the message.
RadioACTive is a production of Listeners' Community Radio of Utah. Tonight's team included:
Exec. Producer/Host: Lara Jones
Assoc. Producer: Billy Palmer
Volunteer: Kristen Neilson