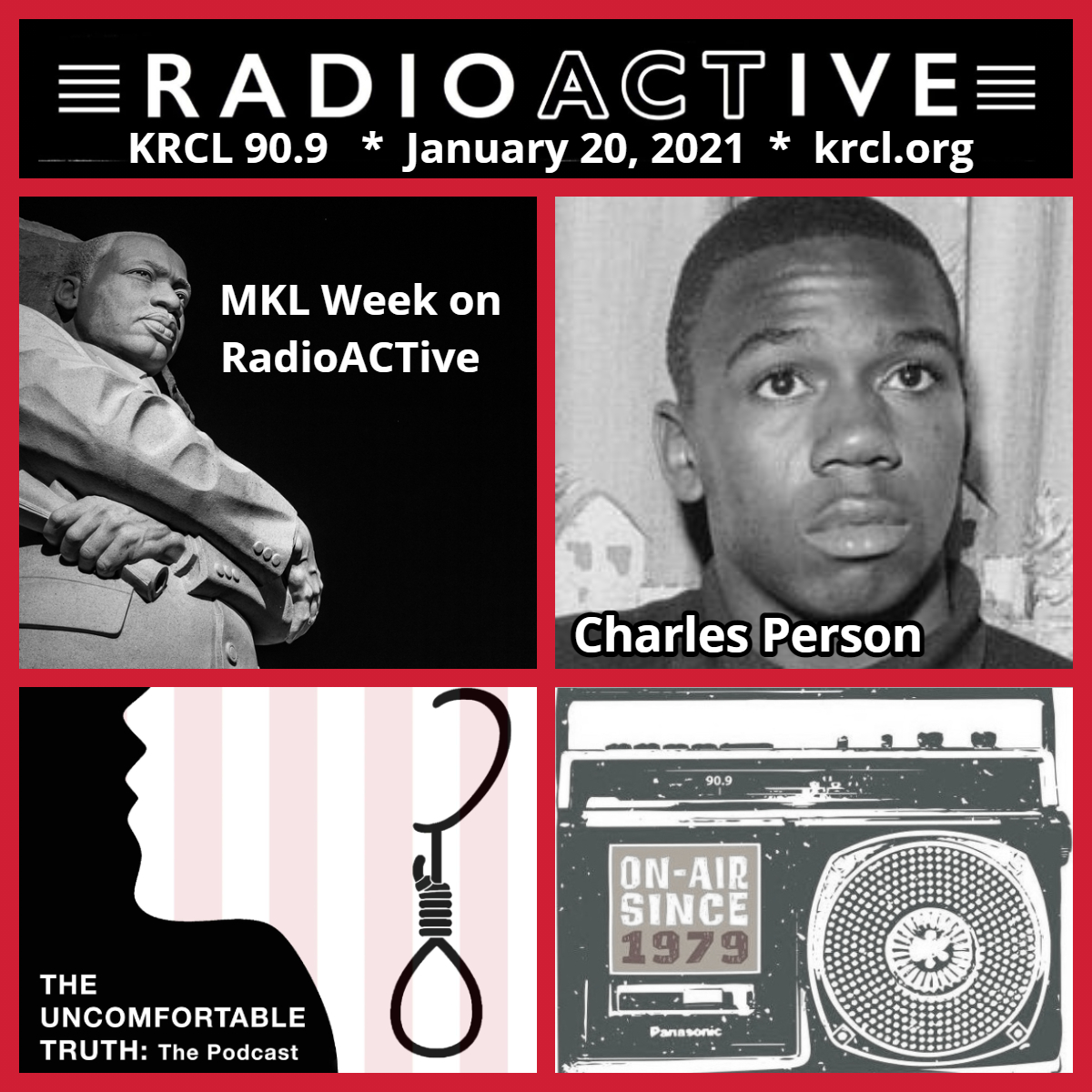 The Uncomfortable Truth's Civil Rights Movement Series, featuring Charles Person
RadioACTive is celebrating Dr. Martin Luther King Jr's legacy this week by presenting select episodes of The Uncomfortable Truth Podcast and its Civil Rights Movement Series. Tonight: Freedom Rider Charles Person.
He wanted to be a Freedom Rider but there was only one problem. He was too young and would need his parent's permission. In 1961 Person was only 18 and the youngest of the 13 people, to write letters to their loved ones in case they didn't make it back home and board two buses in Washington, D.C. They head into the South and onto the pages of history. They were the first of a wave of more than 400 Freedom Riders who would risk their lives challenging the segregation of buses and other modes of transportation.
Views, thoughts or opinions shared by guests are their own and do not necessarily reflect those of the board, staff or members of Listeners' Community Radio of Utah, 90.9fm KRCL. Tonight's RadioACTive team included:
Special Producer, Host: Loki Mulholland, The Uncomfortable Truth
Special Host: Luvaghn Brown, The Uncomfortable Truth
Exec. Producer: Lara Jones
Assoc. Producer: Billy Palmer
###