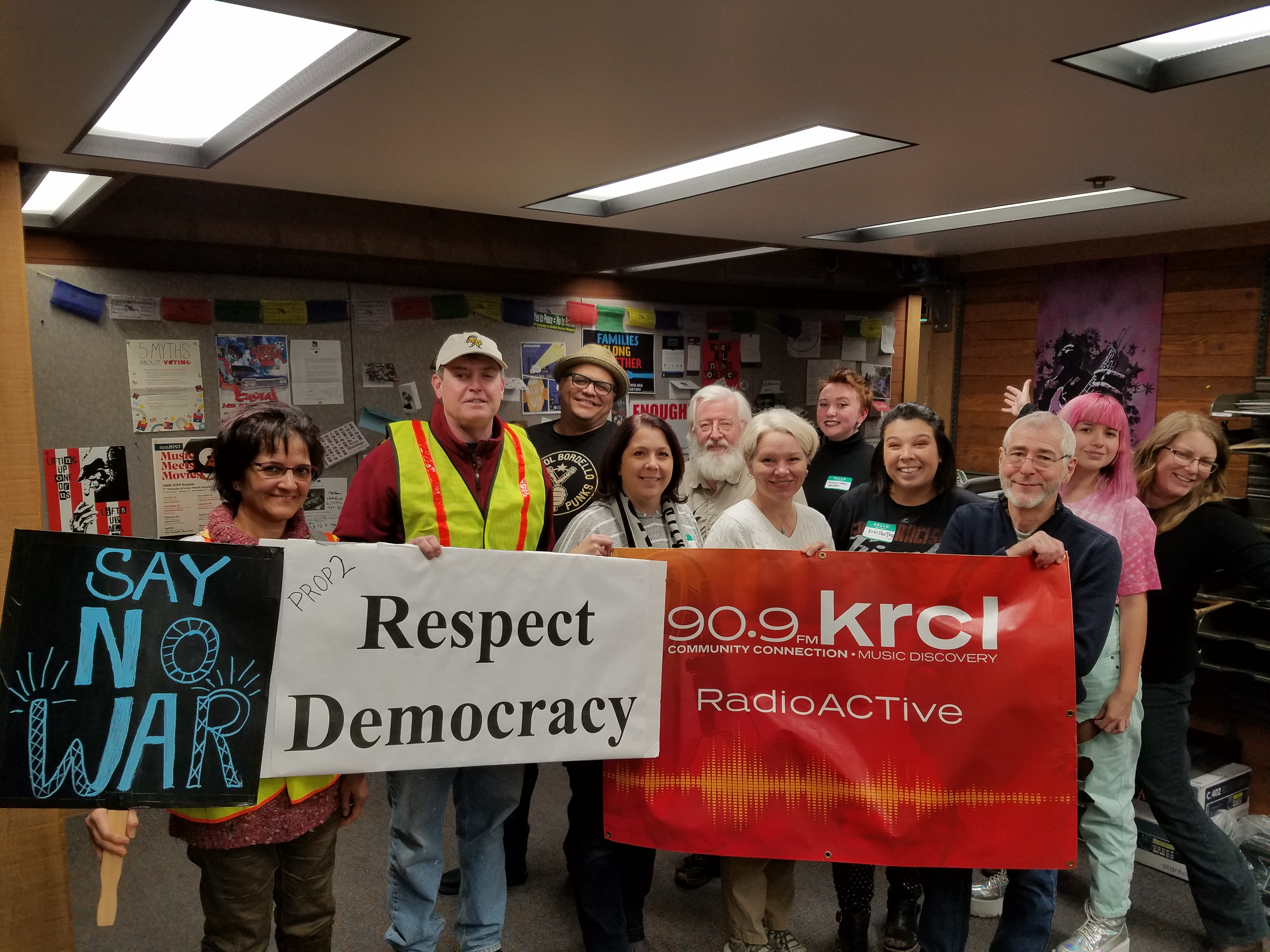 #YellowVests of Utah, Out Loud at UMOCA, and Poetry Happens with Rock Canyon Poets
Tonight's lineup:
Meet Robert Walton and Niloufar of #YellowVest America, Utah, inspired by the grassroots political movement in France.
The deadline is fast approaching for applications to Out Loud, an artistic platform for youth voices in the LGBTQIA+ community. Utah Museum of Contemporary Art's Erin Hartley explained the application process – deadline is January 14, 2019 -- while past participants Claude Lucien and Molly Kade talked about their experiences.
Listen for Poetry Happens on RadioACTive the first Wednesday of the month in 2019. Tonight, poet Trish Hopkinson of Rock Canyon Poets brought in several poets whose work will be featured in RCP's forthcoming Orogeny:
Bonnie Shiffler-Olsen
Dennis Clark
Provo Poetry Second Annual Poetry Contest is now accepting submissions. Deadline: February 1, 2019. Judge: Paisley Rekdal, Utah's current poet laureate. Free to enter, the contest offers the following prizes:
1st PLACE – $100 cash and an optional feature reading at Speak for Yourself Open Mic at Enliten Bakey and Café in historic downtown Provo
2nd PLACE – $50
2 HONORABLE MENTIONS: $25 gift certificate for Pioneer Book
POEMBALLS: All poems entered into the contest will be considered for inclusion in POEMBALL machines in Provo and SLC
Got a story you'd like to share on the show? Record a voice memo on your smart phone, then email it to radioactive@krcl.org. Keep it under 3 minutes and be sure to include a name and phone number in the body of the message.
RadioActive is a production of Listeners' Community Radio of Utah. Tonight's team included:
Exec. Producer/Host: Lara Jones
Assoc. Producer: Billy Palmer
Community Co-Host: Nick Burns