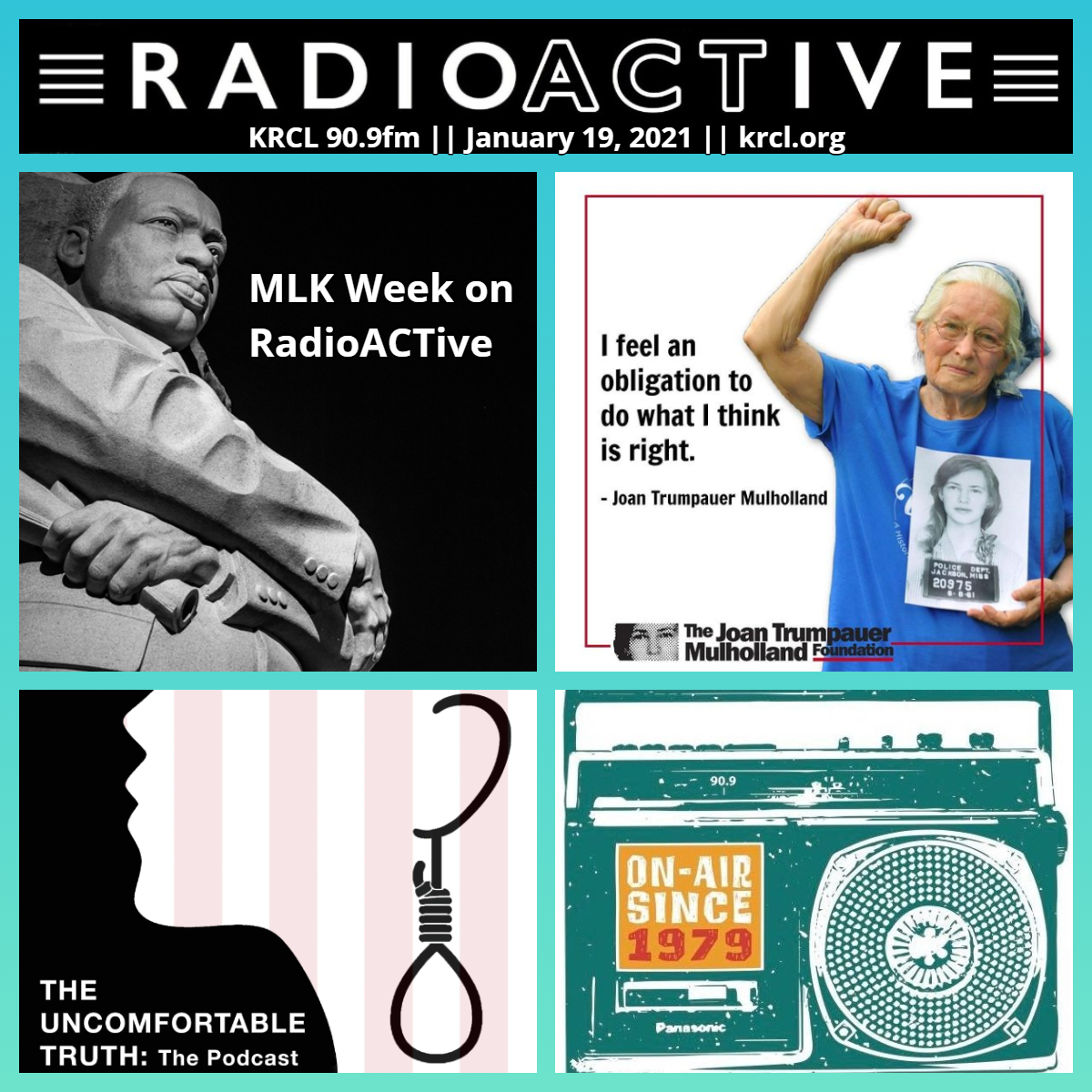 The Uncomfortable Truth's Civil Rights Movement Series, featuring Joan Trumpauer Mulholland
RadioACTive is celebrating Dr. Martin Luther King Jr's legacy this week by presenting select episodes of The Uncomfortable Truth Podcast and its Civil Rights Movement Series. Tonight: Freedom Rider Joan Trumpauer Mulholland.
Her Freedom Rider mugshot has been called one of the most iconic in American history. By the time she was 23 years old, Joan Trumpauer Mulholland participated in over 50 sit-ins and demonstrations including the Freedom Rides, the Jackson Woolworth's Sit-in, the March on Washington, the Meredith March and the Selma to Montgomery March. Her path has crossed with some of the biggest names in the Civil Rights Movement: Martin Luther King, Medgar Evers, Fannie Lou Hamer, John Lewis, Diane Nash and Julian Bond to name a few.
Views, thoughts or opinions shared by guests are their own and do not necessarily reflect those of the board, staff or members of Listeners' Community Radio of Utah, 90.9fm KRCL. Tonight's RadioACTive team included:
Special Producer, Host: Loki Mulholland, The Uncomfortable Truth
Special Host: Luvaghn Brown, The Uncomfortable Truth
Exec. Producer: Lara Jones
Assoc. Producer: Billy Palmer
###