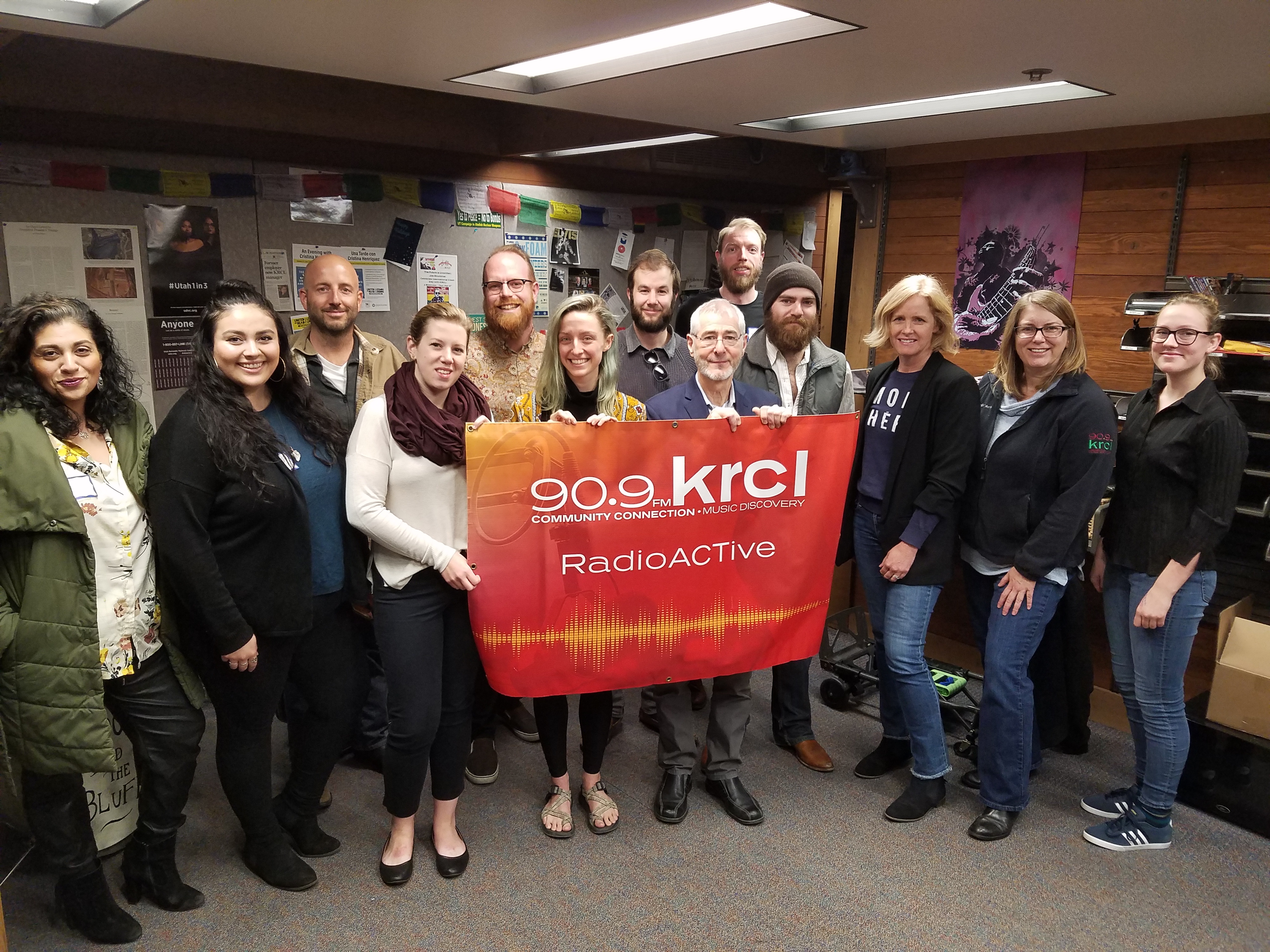 Remembering Downwinders, Improv for Planned Parenthood, Amplify Her, Rock 'n Roll for the Revolution, Sundance 2018, Latino Reel
Hosted by Lara Jones and Nick Burns, tonight's show featured:
Poet Danielle Susi, organizer of the 2nd Annual Improv for Planned Parenthood, 9:00 p.m. Saturday, Jan. 20, at The Comedy Loft in Ogden. Improvisers from across Utah perform in an improv comedy showcase with all ticket proceeds donated directly to Planned Parenthood Association of Utah, which will have representatives on hand to share information about the reproductive health organization.


Sarah Fox, Author of Downwind: A People's History of the Nuclear West, who is coming to SLC this weekend to speak at the 7th Annual Remembering Downwinders Day events. January of 2018 marks the 67th anniversary of the first nuclear test conducted in Nevada. Fox will speak at the following public events, all of which are free and open to the public:

Katia Racine from The Leonardo After Dark, which is hosting the SLC premiere of the highly anticipated documentary film Amplify Her Friday night. It's a film, graphic novel, and animated motion comic series exploring the rise of female artists in the electronic music scene. Imagined and brought to life by more than 30 female creators from around North America, the 89-minute feature follows seven up-and-coming stars as they find their unique voices within a male-dominated realm.

Friday, Jan. 19: Amplify Her, a celebration with notable female EDM DJs (including one of the film's stars!), Salt Lake's Myriad Dance Company, and an all-female roster of preeminent local visionary artists live painting. Buy your tickets today and reserve your spot for the showing of your choice: 8PM or 10PM. Note: 18+; film contains graphic material and language.