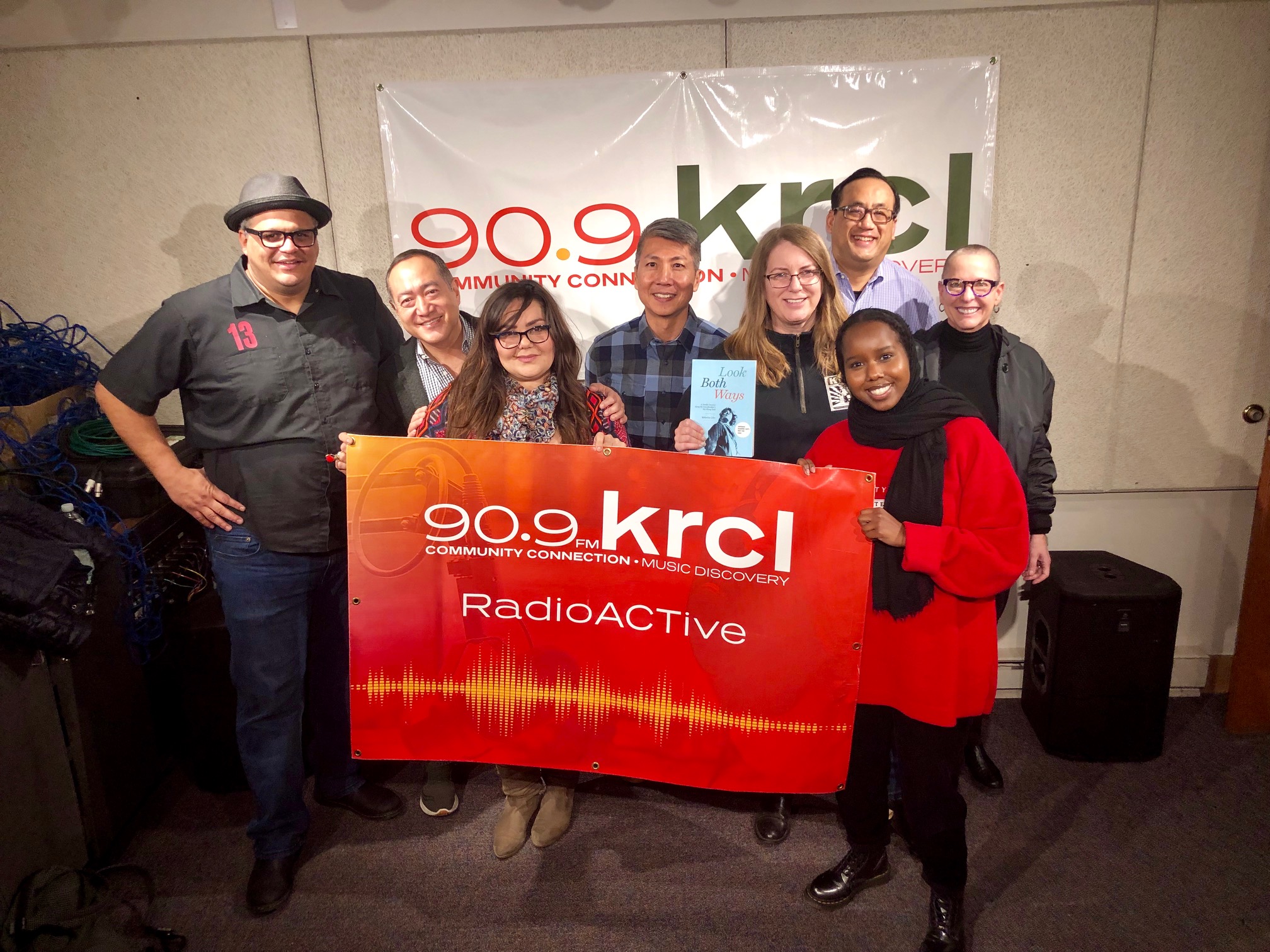 Gold Mountain, a musical drama, is coming to Utah to mark the sesquicentennial of the Transcontinental Railroad and celebrate the unsung contributions of the 11,000 Chinese laborers who worked on it. Plus, a feminist life with poet Katharine Coles.
Tonight's lineup:
Utah, and the nation, will celebrate the 150th anniversary of the Transcontinental Railroad this spring. RadioACTive got a sneak peek at some of the upcoming events to commemorate the "Golden Spike," the moment when the Central Pacific and Union Pacific Railroads were joined at Promontory Summit, Utah. Guests:
Max Chang of Spike150, an initiative of Utah's Transcontinental Railroad 150th Celebration Commission. The Utah State Legislature and Governor Gary Herbert established the Commission in 2017.
Writer Jason Ma and director Alan Muraoka of Gold Mountain The Musical, which tells the story of Chinese laborers and their unsung contributions to what was called the "Great Race," or the "Wedding of the Rails." Tickets for four performances, May 8 and 9 in SLC and May 10 and 11 in Ogden, go on sale in early March.
The annual Women's March in Washington, D.C., and cities around the world is coming up this weekend. Poet Katharine Coles was there in 2016 and will be there again on Saturday. The former Utah poet laureate stopped by RadioACTive to talk about the life of a poet and feminist, and the ways that previous generations of men and women in her family shaped who she is today.
Got a story you'd like to share on the show? Record a voice memo on your smart phone, then email it to radioactive@krcl.org. Keep it under 3 minutes and be sure to include a name and phone number in the body of the message.
RadioACTive is a production of Listeners' Community Radio of Utah. Tonight's team included:
Exec. Producer/Host: Lara Jones

Assoc. Producer: Billy Palmer
Community Co-Host: Ma Black
Volunteer: Saida Dahir